Charcoal is a dry art technique often made from natural or organic resources like wood. Some vine charcoal is literally made by burning willow. Just like graphite pencils, charcoal can be used on a smooth surface. However, for best results, charcoal should be used on textured paper.
The Freedom Charcoal Offers To Novices
Learning to draw with charcoal is very fun as the key to this style of art is to make big, bold, sweeping movements across your surface, and it doesn't matter how messy it gets! The various types of charcoal are great for creating highlights and shadows to give the illusion of basic forms and light.
The technique comes in either sticks, which you can break down as you so wish, or in pencil form. As you can imagine, the raw sticks of charcoal offer you more flexibility as you can either draw straight onto your surface, scratch the pigment off of them to blend on the paper, or rub them on their side to create large blocks of color.
Keeping On Top Of The Mess
While charcoal drawings are intended to look rough and ready, one thing to remember is that you too will get a bit messy - it has that in common with pastel and chalk drawing. If you don't want to end up with dirty prints all over your clothes, house or, worse, your piece of art, then make sure you keep some cleaning wipes close by and regularly wash your hands.
It can be so disappointing to create a wonderful piece of art that you are really happy with and then ruin it with silly mistakes like leaving grubby fingerprints on it! A blessing is that charcoal doesn't require much, if any clearing up afterwards like paints and clay. You just put your charcoal pencils or sticks away ready for the next drawing session - no having to wash up endless paintbrushes in the sink!
Find out about various drawing tutorial techniques here.
Important Questions To Ask Yourself Before You Start
Before you begin to sketch with charcoal, you will need to think about a few things like what you want to draw, what equipment you will need and what surface you will use.
There are three types of charcoal: pencil, vine and stick.
Pencil charcoal offers a finer point and is cleaner to apply, plus pencils come in a range of styles from hard to soft, just like normal pencils. Vine charcoal, meanwhile, is a soft form of the medium that will create very solid black lines, getting inside the grooves of your textured paper.
The last, however, offers the deepest black but it can also come in other colors too. You can find hard or soft charcoal sticks and use them to create the darkest shadows of your piece.
Other things you should know before your first lesson include these facts below.
Charcoal drawing, as it states, means drawing with charcoal. You may see those two words together and instantly understand what it means, but charcoal drawing involves much more than the definition.
Let's take a little dive into the history of charcoal drawing. Although it might seem that charcoal drawing has become quite popular lately, you would be surprised to find that charcoal drawing has been practiced since time immemorial.
In the earlier years, man used charcoal to create sketches, and even till now, you can see some of their early works in caves and some other ancient areas. Artists like Albrecht Durer, Edgar Degas, and Édouard Manet have created some of the finest charcoal arts.
There is no doubt that charcoal drawing is one of the most beautiful means of creating art. Although charcoal drawing looks beautiful, it can be quite technical. To learn how to draw using charcoal, an artist should learn the techniques required to produce perfect charcoal art.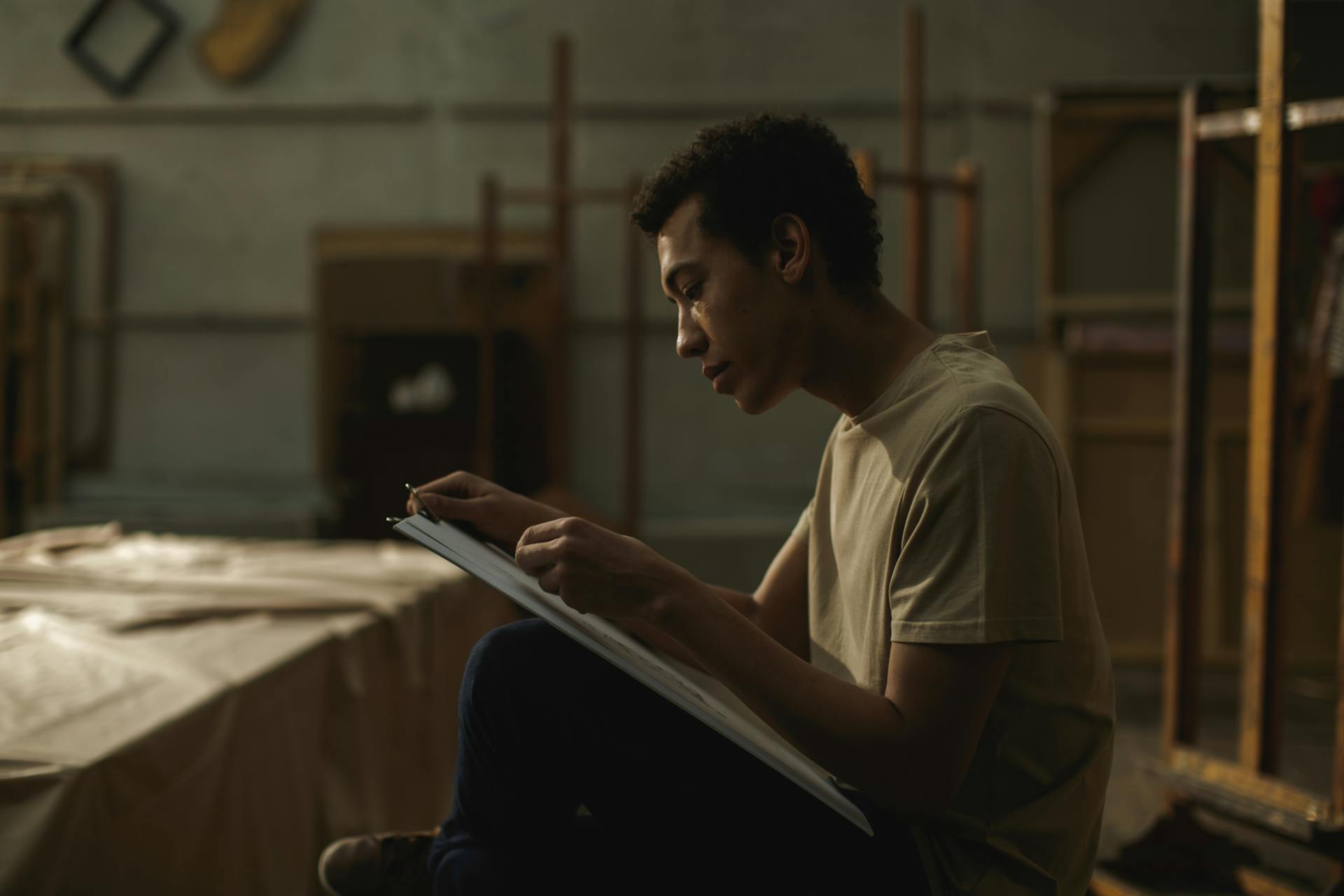 The best Drawing tutors available
1st lesson is free!
1st lesson is free!
1st lesson is free!
1st lesson is free!
1st lesson is free!
1st lesson is free!
1st lesson is free!
1st lesson is free!
1st lesson is free!
1st lesson is free!
1st lesson is free!
1st lesson is free!
1st lesson is free!
1st lesson is free!
1st lesson is free!
1st lesson is free!
Exercise Drawing – What Does Charcoal Drawing Entail?
Exercise drawing involves practicing your drawing using a sample or an object. To exercise drawing using charcoal, you must know what charcoal drawing entails. As stated earlier, it might seem as simple as using a pencil, but charcoal drawing can be technical.
There are different tools used in charcoal drawing, and the most important of them include:
Compressed charcoal is usually darker than other charcoal types. Using compressed charcoal can give you control over the lines you draw. They can also be sharp and are usually difficult to clean.
This charcoal (like its name implies) is in powdered form and is usually used with paintbrushes or paper towels. Powdered charcoal works well for toning, which can be of great help in creating detail in drawings.
As its name implies, vine charcoal is obtained from burnt grapevines and willow branches. This charcoal looks like a thin stick. It is usually softer than compressed charcoal, its lines aren't as thick, and they can easily be erased.
This pencil contains charcoal (usually compressed charcoal) instead of the normal lead. It also gives you control over your lines as it feels familiar to the hands. Since they are made of compressed charcoal, they can also be difficult to erase.
Ironically, yes, this charcoal is white. Artists mostly use these charcoals to create highlights in their drawings. They produce details which in turn brings out a life-like drawing.
Unlike normal graphite pencil papers, charcoal drawings are done on rough sheets that can hold the particles. The papers used must be thick and strong enough to hold the charcoal. Charcoal paper is best in charcoal drawing because it is made specifically for that purpose.
Tortellini or smudge stick
This is a piece of paper tightly rolled to form a stick shape. It is used to create streaks in the drawings and works perfectly to bring out details in drawings. It can be used to blend charcoal marks and make fine drawings.
This is used to hold a charcoal drawing to the sheet. As charcoal doesn't stick like lead pencil, drawings are usually made on rougher sheets, and fixatives are used to hold the particles.
For exercise drawings in charcoal, a beginner should start drawing simple objects, including shapes or simple tools. This will give them enough time to practice control. Charcoal can be rough and messy, so a beginner should learn how to control their lines.
One of the best techniques a beginner can use in exercise drawings is drawing lines. To become more familiar with charcoal, you can draw thick, thin, zig-zags, or wavy lines. Doing this over time will give you better control over your drawings.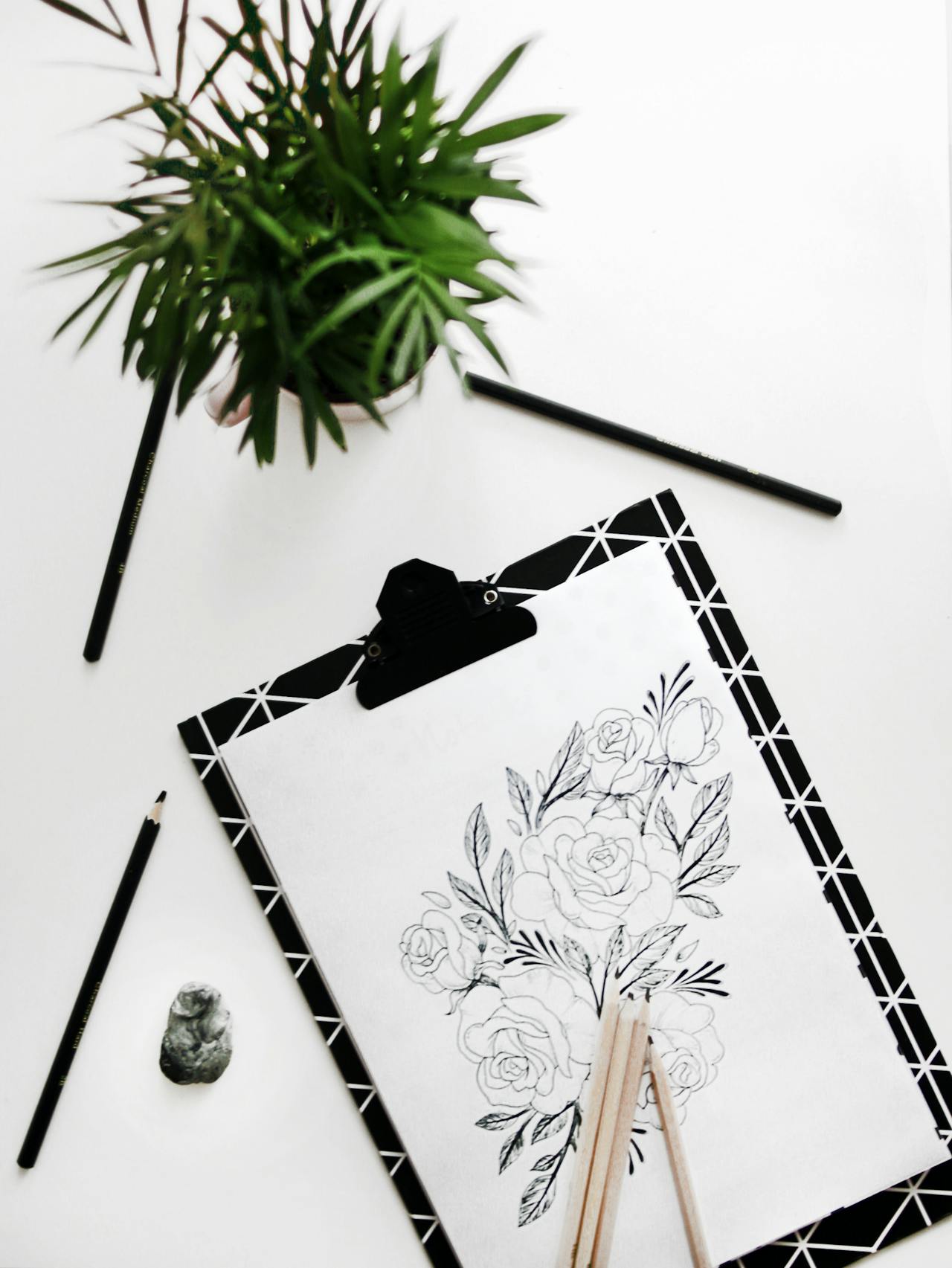 Is it Possible to Learn How to Draw Using Charcoal?
The answer is 'yes.' It is possible to learn how to draw using charcoal. Although it might seem like artists who draw with charcoal are creating some magic, it is very much possible to learn and master this art.
There are many tutorial videos and articles on charcoal drawing online, but you will likely need a skilled tutor to know how to draw using charcoal. Superprof is a good site that provides skilled art tutors that guide beginners to perfection.
Superprof has over 700 art tutors who are experienced and certified globally. These tutors are experienced artists who are skilled in the art of drawing. They will teach you the basics of charcoal drawing and the common mistakes made by artists.
Learning how to draw for beginners can be a challenge, but with the help of these tutors, you are sure to end up a confident artist. You can perfect your mistakes and become a good artist with their guidance.
It is often thought that charcoal drawing is hard compared to pencil drawing. It is also often thought that only naturally gifted people can draw using charcoal. Most of these assumptions aren't accurate. With the help of Superprof and its tutors, you will find charcoal drawing easy to learn.
How Do I Find Charcoal Drawing Classes Near Me in Canada?
Many popular artists today learnt how to draw in Canada, and finding a good charcoal drawing class in Canada may require thorough research. Although you might find some art classes near me, there is no assurance that they'd be best for you. It is best to search up classes in Canada that fellow artists highly rate. Typing 'drawing classes near me on a search engine provides you with numerous options and leaves you with the task of choosing the best. It is, however, advisable to inquire from a reputable artist in your area to know which class is best.
All you need to access tutors on the Superprof website is to input what you want to learn and click on the 'search near me' icon. Using your location in Canada, Superprof will provide you with a list of tutors who are closest to you.
Finding a good charcoal drawing class will contribute a lot to your progress as an artist, so make sure you choose the right one. Find out their ratings based on teaching quality and experience to enroll in the best class.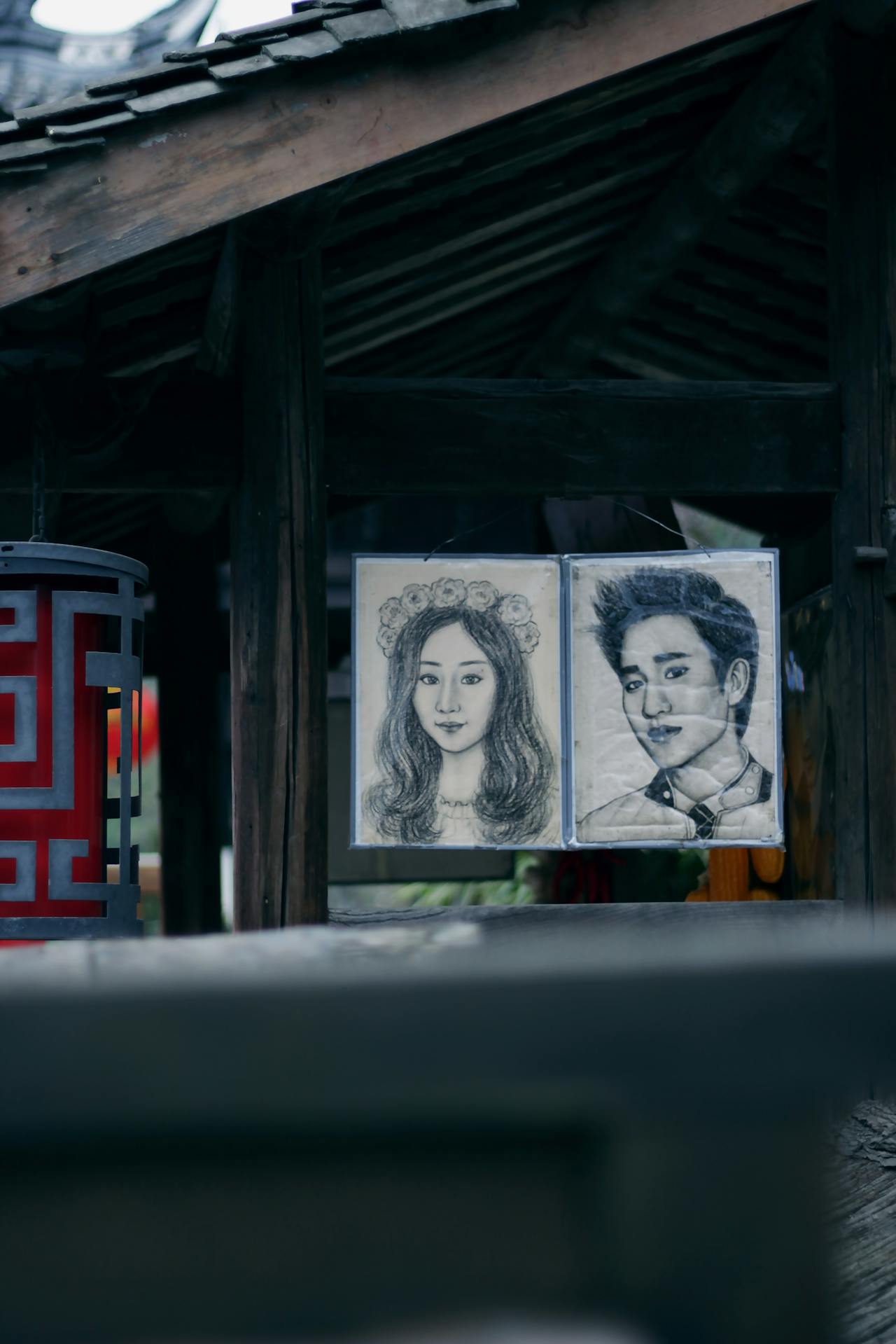 The best Drawing tutors available
1st lesson is free!
1st lesson is free!
1st lesson is free!
1st lesson is free!
1st lesson is free!
1st lesson is free!
1st lesson is free!
1st lesson is free!
1st lesson is free!
1st lesson is free!
1st lesson is free!
1st lesson is free!
1st lesson is free!
1st lesson is free!
1st lesson is free!
1st lesson is free!
What Are the Benefits of Learning How to Draw Using Charcoal?
Besides the fact that charcoal drawing brings out your creativity and makes you an adventurous artist, there are many more benefits derived from charcoal drawing. Many artists have used this form of art, and they have proven to be one of the most beautiful artistic mediums. In the same manner, nothing stops you from investing in learning charcoal drawing and making a name for yourself.
Charcoal art is fun; you can create incredible art with different strokes and bold moves. With charcoal, you can create life-like drawings with impeccable details. Charcoal can also help create phenomenal drawings by strokes and streaks.
In the charcoal drawing, you are allowed to experiment and be adventurous. In the movie 'The Half of it,' a question was asked; "how many bold strokes can you make?" This also applies to charcoal drawing; making bold strokes can be a breakthrough to making beautiful art.
Charcoal drawing is a good way to express your thoughts and feelings about a particular concept. Many experts see it as being therapeutic for the body and environment. Since it is produced naturally from burning wood and willow branches, it is safe to say they have no damage to the natural ecosystem. 
Charcoal drawing is also cheap. Charcoal is a natural product, making it easily affordable and readily accessible. In Canada, a charcoal pencil can be gotten for as cheap as $5.
Charcoal drawing can also teach you value in art. Value is the relationship between the lightness and darkness of a hue. Learning value gives you the ability to create detailed and realistic art.
In conclusion, the versatility of charcoal drawing creates unique artists. Canada has tons of charcoal art exhibits that you can check out. A classic example of an artist who explores charcoal drawing by mixing it with colors is Natasha Miller. She is a New Brunswick artist who is incredibly talented and whose work can be an inspiration to beginners.
Charcoal drawing shouldn't be a tough thing to learn; it should be interesting for beginners who are willing to learn through online lessons or by hiring a private tutor. Superprof will provide you with good tutors who will teach you the basics of this amazing art medium.
Don't be afraid to practice it and don't think you are not talented enough. With proper lessons and tutorials, you are going to fall in love with charcoal drawing. Attend classes that offer you the best, and get tutors that will correct your mistakes and sharpen your artistic abilities.
As was stated earlier, charcoal drawing is fun, versatile, and adventurous. Remember to make bold moves and experiment too. Creativity happens when you're not afraid to take adventures in your art life. In no time, you will know how to draw perfectly using charcoal.
Creating Highlights Using Charcoal
Charcoal is great for drawing large and fast pictures. Many artists taking part in life drawing classes choose to use this as a medium as they can use the powdery, textured finish to reproduce the appearance of curves, shape and light and dark. As an organic material, it is really well suited to creating images portraying nature.
To get a sharp edge in your sketch, hold your charcoal as if it is a normal pencil. By applying more pressure, you can produce darker and more solid lines.
To sketch quickly and fill in the blanks of a large surface, hold your charcoal on its side and slide it left and right, up and down. Depending on your chosen paper, you will end up with blocks of textured color and maybe even some darker bumps. If you want a smoother and deeper finish to the area, take you can gently wipe the paper with some fabric (a chamois is best).
Sketching With Charcoal
Start off your drawing by sketching in rough lines to create initial shapes and forms with your sticks. It doesn't matter how the picture looks at this stage, it will help you to get a feel for the size and shape of your subject. Then, continue to build up the dark tones.
Using a chamois to smudge and blend areas gives you some nice mid-grey tones, which you can then build up again with your darker greys and blacks. Once you have a good range of shadows on your piece of work, it is time to create highlights. It may sound a bit strange, but you have to get the darker colors down first before you bring in the lighter ones.
If you squint your eyes, you can see roughly three shades: light, medium and dark. Using a rubber (a soft, kneaded one is best), you can tone down the areas where you want light to come in, which will really make your image come to life. Just like you can use white paint for highlights when drawing in ink, the rubber is your friend for charcoal art. Combine your charcoal sticks with the pencils to create a mixture of sharp and rough markings.
So when we said that you could create highlights with charcoal, that was a small white lie! You will need a secondary tool like a rubber (or another medium like white chalk) to add this definition in to your shading.
Choosing And Sticking With The Best Brands
You can research the best brands of mediums online or ask someone who has experience using them, but the best way to decide which is right for you is to actually try them yourself. Get a good feel for what they are like to hold, their smell, how smooth the application is and so on. Even the tiniest elements can make a big difference in how happy you are drawing with them.
If you feel comfortable using a particular brand, then you will be more confident and this will be reflected in your drawing.
Canson Mi-Teintes, Canson Ingres, Strathmore 500 Series and Fabriano Tiziano are popular choices of charcoal, while good pencil forms are often from firms that also make colored pencils or crayons Conte and Faber-Castell Pitt, Grumbacher, Winsor & Newton, Derwent and Coates.
Find drawing classes  here on Superprof.
The Benefits Of A Simple Medium For Beginners
One thing to remember is that, as its name suggests, charcoal is a simple and often monotone material. Yet, it can still be used to produce some fantastic pieces of work. Impressive drawings have been created by artists all over the world displaying landscapes and portraits in both traditional and contemporary styles.
If you want to see just how far the technique can be manipulated, search 3D charcoal drawings on your Internet search bar to find clever images that quite literally jump out at you.
You wouldn't have believed it possible to create such life-like drawings with just your hand and a piece of charcoal!
Another big draw is that charcoal is cheap to buy and is a low-maintenance medium. All you need is some paper, your charcoal pencils or sticks, a chamois and a rubber and you're ready to get started!
Some artists choose to lock their final image in place with a specialist a fixative spray. You can find this product in most art shops.
Find drawing classes with a tutor on Superprof!
The platform that connects tutors and students