Chalks and oil pastels are the perfect techniques to create colorful yet soft illustrations, with the first being the paler of the two.
Not only are they easier to apply than some other art mediums, they are also relatively cheap and don't create a huge mess. For beginners or those turning to art as a hobby or pastime, the idea of not having to wash up equipment after every use is a big positive.
Though cheap and clean, chalk and pastel can be used to create images with a professional finish. While there are no rules on how to use them, you may appreciate some tips on the different ways you can manipulate the mediums. Chalk and pastel techniques can really spark creativity and produce vivid and layered results.
Drawing and painting are forms of visual art. Artists express their ideas, emotions, and experiences through drawing and painting. Chalk and pastel are mediums artists use for drawing and coloring. Pastels are molds of pigments, chalk, and binder.
Chalk pastels are commonly used in the classroom on a blackboard. They are the best for non-permanent artwork and craft; there are low quality and cheap pigments that are not archival with temporal durability. For commercial purposes, chalk pastels are made in different qualities and colors. Chalk pastels are from gypsum, which is a natural mineral and limestone.
The Canadian cultural industry has, in the years, greatly impacted the economy by generating revenue and has employed over 700 thousand people, according to a report by Hill Strategies. Through the RBC Canadian painting competition, one of the top drawing and painting competitions for emerging artists, Canada has fostered, revived, and preserved the beautiful culture of art.
The best Drawing tutors available
1st lesson is free!
1st lesson is free!
1st lesson is free!
1st lesson is free!
1st lesson is free!
1st lesson is free!
1st lesson is free!
1st lesson is free!
1st lesson is free!
1st lesson is free!
1st lesson is free!
1st lesson is free!
1st lesson is free!
1st lesson is free!
1st lesson is free!
1st lesson is free!
The Rich Colors Of Pastels
Several types of pastels are available, but the main categories are hard, soft and oil pastels as well as pastel pencils, each offering their own unique characteristics. The color is often more intense than other mediums.
No matter which type of pastel you use, you are sure to produce brilliant colors, and quickly. Unlike traditional drawing pencils and crayons, you can easily create colorful pictures that are rich in pigment, and all without the need for paintbrushes, palettes, solvents or water. The only tool you will need to produce a basic pastel drawing is your fingers - you can't say the same for many other art mediums!
You will of course need to have a suitable surface like heavy paper designed for pastels. Pastels are made with chalk and dry pigment, bound together to form a thick paste. The paste is then molded into sticks and left to dry.
Oil pastels have, as the name suggests, an oily finish but, as a result, offer the artist a great deal of flexibility since the product never fully dries. This means that the medium remains soft and therefore workable even after application.
A Short Introduction On How To Draw With Pastels
As we've mentioned, there is no right or wrong way to use pastels but it is helpful to know your options.
Soft pastels have a velvety texture which means that most people find them very comfortable to use (like they are 'fluent' in using them, as it were). Soft pastels are more prone to breaking then harder alternatives.
Before you start, you should expect to produce a lot of dust with dry pastels, much like much like charcoal and charcoal pencils, but you don't have any brushes to clean up. So open a window for some ventilation before you get drawing. You might also want to wear some gloves or have some wipes nearby to keep your fingers clean.
Once applied onto your surface, you can use a paintbrush, toilet paper, cotton wool, chamois, rag or even just your finger to push and blend the pigment. You can either use the tip of the pastel or drag it on its side to create different effects too. The key to creating beautiful, creamy tones of color is layering. A drawing teacher or online tutorial can show you some of the techniques you could adopt with the various types of pastels.
Conte Pastels: Steeped In History
Conte crayons have been used by some of the world's most renowned artists like Picasso, Degas and Delacroix, which shows how long they have been used in art. The colorful tool is made up of a blend of clay, graphite and natural pigment which means that it responds in a similar way to a graphite pencil but with stronger color pigments.
Find drawing classes  here on Superprof.
Being thinner and harder than other pastels, they are well-suited to works requiring more precision, like detailed sketches. (If you like sketching, you might also enjoy drawing in ink.)
Chalk And Chalkboard Art
You may be used to the idea of using chalk on a blackboard, but such materials are really inconvenient for artists as they only offer a temporary surface. Instead, artists might like to try applying chalks to paper adapted for chalks or pastels (or any paper with a slightly textured surface).
The beauty of chalk is that you can either apply the medium straight onto the paper or you can scrape some of the pigment onto a piece of scrap paper and use the powdery substance as a secondary tool, with each offering different finishes. Chalks often come in a slim format but jumbo chalks are also available and are sometimes better as they aren't so prone to breaking.
While some artists might prefer to work with more traditional materials like paper or card, others like to use blackboards, chalk paper applied to other surfaces (like cafe or restaurant signs and labels) or paths and sidewalks (just one variety of the field known as 'street art').
How Chalk can Be Used
It is hard to walk down the high street without noticing the colorful specials boards that are often displayed outside restaurants in a bid to lure customers in.
No longer are chalkboards used to scribble on with white chalk, restaurants are employing artists to come in and create beautiful, bespoke designs and fonts on their marketing boards. This is just one example, among many, of how art overlaps with our everyday lives.
Other uses for chalk are on the street, to decorate our dreary concrete pavements - a bit like graffiti art which sometimes gets given a bad name but is more often than not created by very talented artists.
Artists across the world have experimented with chalk on the streets, creating huge masterpieces that draw in the crowds. The beautiful chalk drawings created by Dick Van Dyke's character Bert in the original Mary Poppins movie is an example of this in popular culture.
The best Drawing tutors available
1st lesson is free!
1st lesson is free!
1st lesson is free!
1st lesson is free!
1st lesson is free!
1st lesson is free!
1st lesson is free!
1st lesson is free!
1st lesson is free!
1st lesson is free!
1st lesson is free!
1st lesson is free!
1st lesson is free!
1st lesson is free!
1st lesson is free!
1st lesson is free!
Examples Of Chalk And Pastel Uses in the Art World
Oil pastels are the first choice for children's picture book illustrator Lynne Chapman, who creates truly stunning images designed for young readers. Not only are her pieces high in energy, they are also of a supreme quality and are explosive in color.
Find out about various drawing tutorial techniques here.
At the opposite extreme, there is street artist Edgar Müller who was born in Mülheim/Ruhr in 1968, and grew up in the rural city of Straelen in Germany. A talented painter, he enjoyed painting the rural scenes of his hometown until one day, aged 25, he decided to actually draw and paint on the landscapes that were once his subject. He now travels the world creating chalk street art.
In 2008, he attended the 2008 Festival of Culture where he wowed visitors with his work titled 'The Crevasse'. Müller transformed a huge slice of a pier into a fascinating ice age scene, which resembled a real life icy crater in the earth.
Are you looking for drawing lessons with a tutor?
Find a drawing class London
Find drawing classes in Leeds
Find drawing lessons in Scotland
How Can You Learn to Draw with Chalk and Pastel?
There are several steps to follow when you are ready to learn to draw with chalk and pastel as a beginner.
Register for an art class or hire a tutor
Some people begin their journey by registering with an art class in their community. Some hire tutors to teach them from the comfort of their homes. At the same time, some people use online classes and tutorials. There is lots of content uploaded on the internet daily about drawing and how to use pastel as a medium.
If you are searching for the best platform to hire a tutor in Canada, try the Superprof website. Superprof is a community of highly trained tutors on different subjects. You can find an art tutor to draw and paint with pastel. You can also register for either home tutorials or online classes. 
Gather your learning materials
Another step is to gather your working materials. The basic materials you need include pastels, drawing paper or sketchbook, and a nice space to work as a beginner.
Artists love using pastels as a medium to work with, pastels have a huge collection of vibrant colors, and you can achieve great details using them. Also, some pastels dry quickly so you can finish a piece without the stress of waiting for it to dry out.
There are four main types of pastels.
Soft: The soft pastel has a high pigment concentration with the least binder. They are commonly used in drawing because of the strong color pigment and blending quality. Oil pastels fall under the category of soft pastel. Oil pigment uses oil binders instead of gum. Oil pastels have a limited number of colors; although they do not blend like other pastels, they don't smudge or crumble either.
Hard: The hard pastel is mostly used for drawing and outlining; they have intense gum binders and come in cylindrical or square sticks.
Pastel pencils. These are the closest thing to a blend of hard and soft pastel. Pastel pencils are easy to use, and clean, soft, and hard pastels are prone to smudge quickly, but pastel pencils give you neater results due to their designs like regular pencils. Pastel pencils are good for outlining, sharpening details, and drawing.
Pan pastel: These types of pastel colors are set in pans. They are designed after a paint palette. Pan pastels have high pigment concentration, are quick to erase, and are compatible with other mediums such as paint.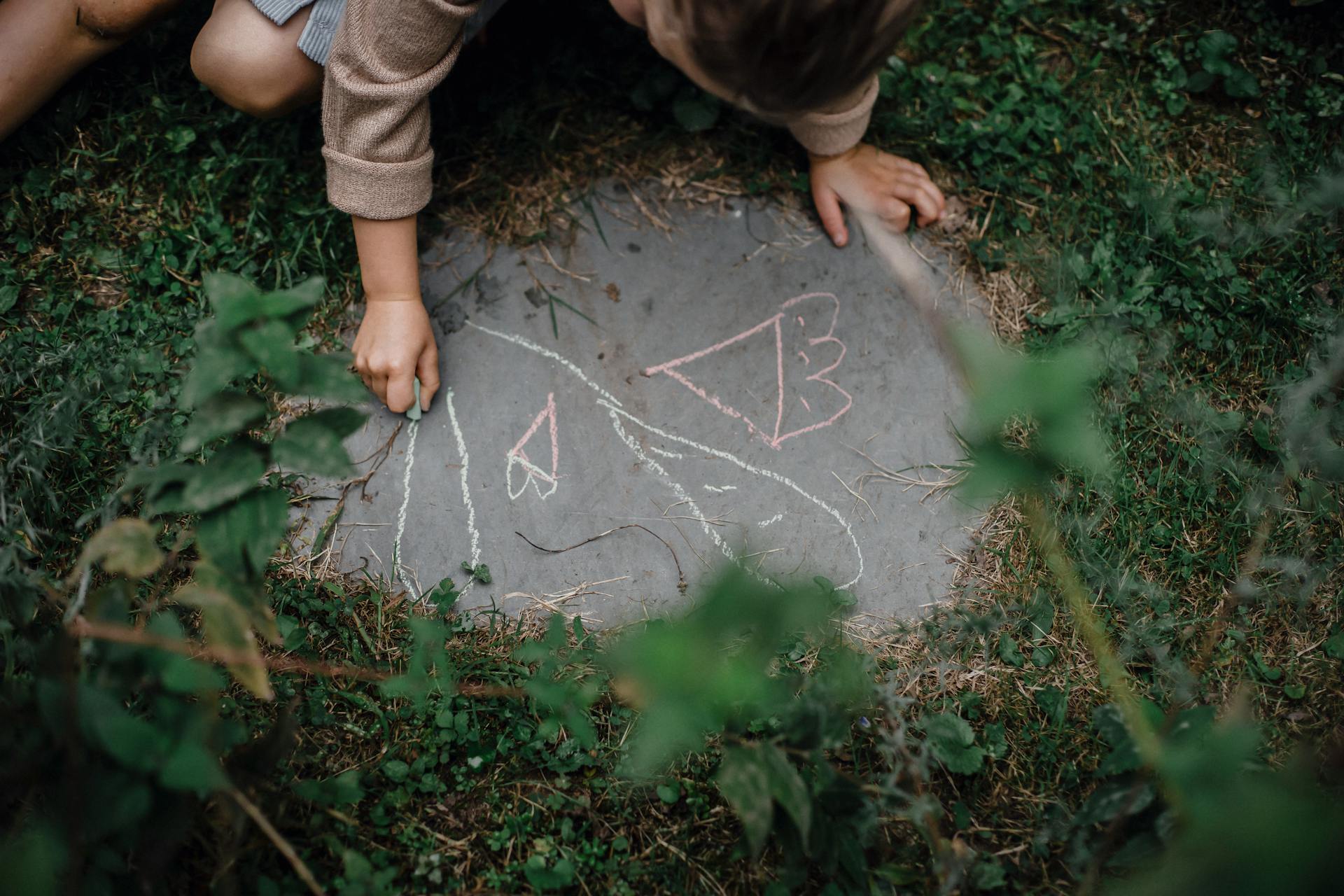 Learning a skill is challenging and intimidating initially, but it is fully rewarding when you finish your first work of art. You learn to draw by practicing always; it helps to make perfect. When you practice outside the learning environment, you test out techniques your tutor taught techniques and even create new styles by yourself. Practice gives you more confidence and helps you achieve perfection and success.
Who Are the Top Drawing Artists in Canada Using Chalk and Pastel?
Canada is a country that boasts of numerous famous pastel artists over the years. The Canadian art and drawing community consist of top pastel artists who have, through their work, redefined art and are keeping pastel work alive in modern times.
Lucius O'Brien
Some of his notable works include Sunrise on the Saguenay and Cape Trinity, and his works are displayed in the National Gallery of Canada.
Emily Carr
Her paintings are based on themes about the indigenous people of the Pacific, their culture, and landscape.
William Raphael
His notable work includes Bonzecours Market, Montreal.
Joan Larson
Joan Larson is an award-winning Canadian artist; she has a large collection of original paintings on landscapes and animals.
Other notable pastel artists include James Wilson Morrie, Kathy Hildebrandt, Ron Underhill, Anu Vedagirl, Lucy Wallace, Mj Robertson, Karin Richter, and Catherine Sheppard.
What Should I Have Before Registering for Art Classes Near Me?
There are art classes and communities where you can become a member while you learn to draw, study, and take art lessons. In addition, there are art schools that offer classes for kids, teenagers, and adults. For example, a quick Google search on art classes near me directs you to art schools and workshops that teach top drawing skills and other art forms.
Canadian universities generally have a large number of art and design programs. To study at a reputable art school in Canada, it is important and recommended that you have background knowledge of art. This makes it easier for you to understand and practice anything you are taught quickly. For example, courses under fine arts in most Canadian schools of art include art history, painting, drawing, contemporary art, studio art, and others.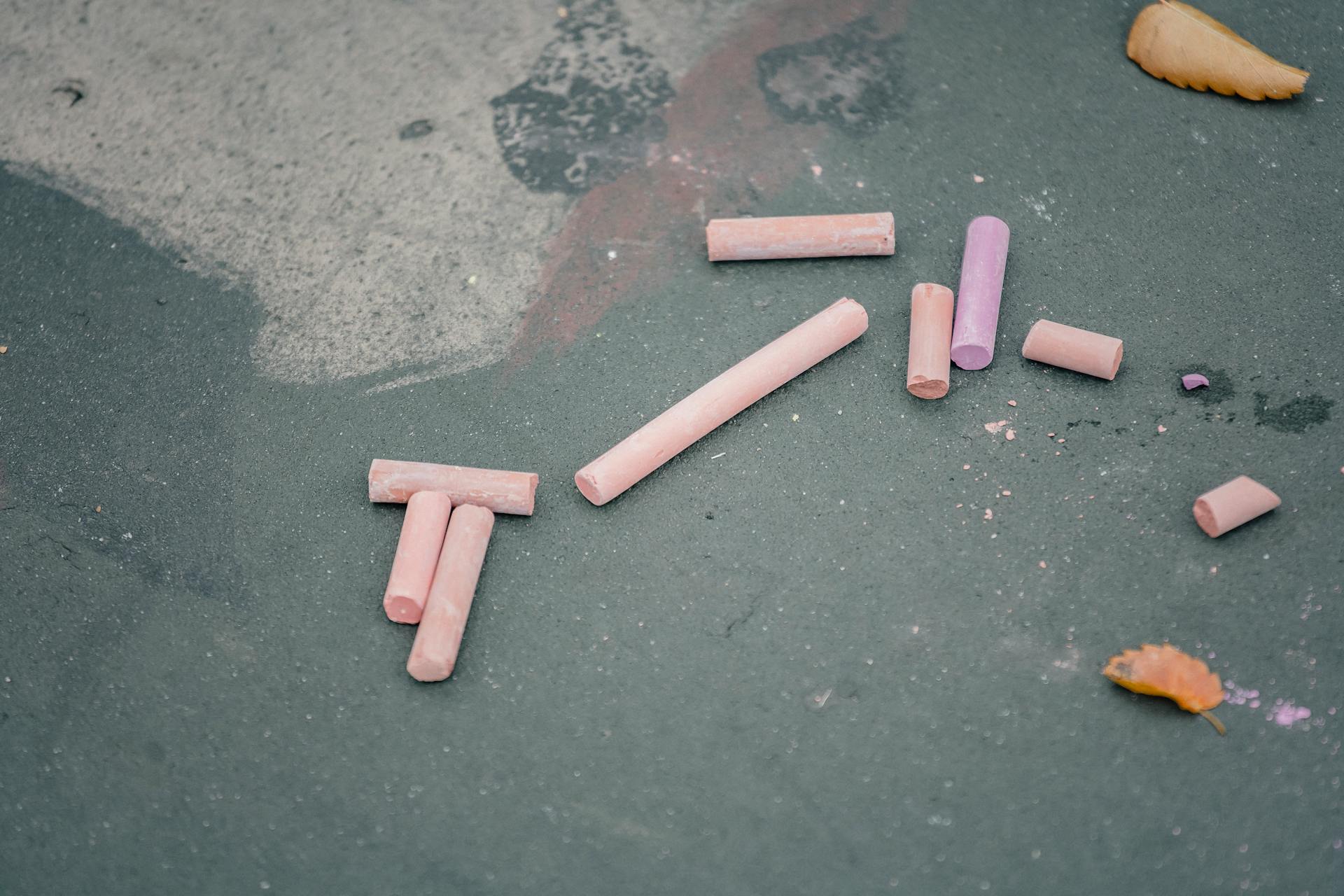 What Materials Are Needed for Art Classes on Chalk and Pastel Drawing?
Painting is a thrilling experience. When you register for art classes, you must buy some art supplies. This can be an overwhelming challenge, especially for beginners with zero painting knowledge. Key materials you will need to focus on include;
First, you need to buy pastels for chalk and pastel drawing art classes. This is one of the fundamental supplies you need for an art class on pastel.
Pastels could be your favorite medium, but it is not the only medium you can use. Different types of drawing use different mediums. This means pencil can be a better medium for a particular work of art, while pastels can help you achieve what you want for another piece of art. Soft and hard pastels perform different functions. At the same time, hard pastels are great for detailed work and finishing strokes.
Pastel sticks and pencils come in different shades and colors. For example, pastel brands have starter packs with different shades. As a beginner in an art class, don't be scared to buy different colors to experiment and practice.
The type of color in the background can influence the pastel you will get. However, you consider scenarios like 'if I lay another color on top of this background, will pastel give me the right effect?' The type and color of the paper is a factor that influences your use of pastel. Therefore, it is important to be aware that not all pastels dry fast; some tend to smudge.
Surface material for drawing
Pastels can be used on a different surface as long as the material has enough tooth for pastel grip. Tooth refers to the bumps on rough surfaces. When using pastel, buy materials that can grip the surface or slide off after application. Many artists prefer to use textured paper, but pastel surfaces, such as canvas, board, and even sandpaper. Different brands and types of pastel paper are available with different textures and surfaces.
Painting can be done indoors or outdoors. It would help if you had an easel on which to paint.
Pencils and fixatives are tools a beginner needs to learn to draw and paint with pastels quicker. Some artists do not draw with pencils before painting, but beginners can use 2H or any other hard pencil to draw on paper before painting.
Sketch pads are necessary items an art student in a drawing class needs. They help you practice your skills without the pressure of completing them. You can also try new skills, learn old tricks, and experiment with your idea on a sketch pad before transferring it to top-quality paper.
A drawing board or panel helps you balance your paper. It is recommended to get one larger than the size of your paper.
Though some artists prefer using their bare hands and don't mind having paint on their clothes and fingers, using a glove and apron ensures you are neat after each class. Also, there are some pigments with toxic chemicals such as Cadmium based yellows and reds. These chemicals are unhealthy, and you should avoid contact with them by wearing gloves and aprons.
In conclusion, pastel art is a popular medium of drawing and painting that is thriving and will remain relevant in the world. You can learn to draw in Canada by using the services of a Superprof tutor for an easier learning experience. With a Superprof tutor, every challenge you have with chalk and pastel can be simplified, making it easy and fun for you.
The platform that connects tutors and students