One of the best ways to make a career for yourself in Canada is to consider tutoring. A lot of premium is placed on education at all levels in Canada, especially in the sciences. With a firm knowledge of Physics, Chemistry, Biology, or any other science subject, you can kick start a career as a tutor.
However, it is not enough to have the right qualifications or the zeal to get started as a science tutor; you must know the best ways to go about it. First, you have to identify your target students. Then, you have to know what teaching channel will work best for you and your student. Putting all of these together will make you a profitable science tutor in Canada.
In this comprehensive guide, Superprof provides you with all the details you need to become a science tutor in Canada. Here, you will find helpful tips on areas to focus on and become a sought-after teacher.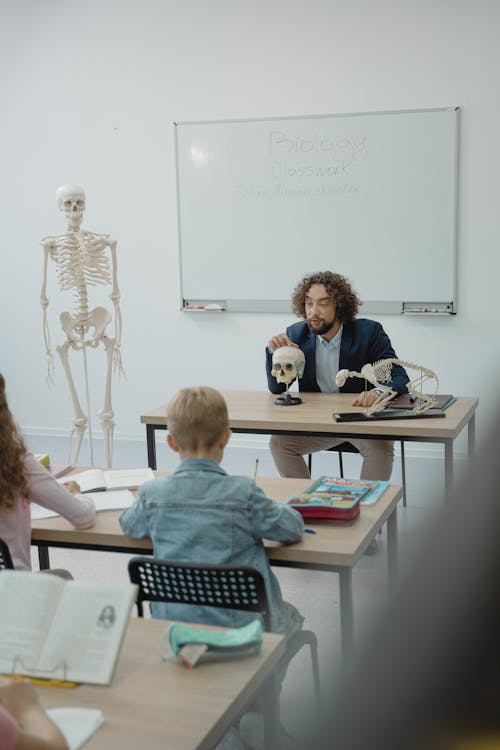 The best tutors available
1st lesson is free!
1st lesson is free!
1st lesson is free!
1st lesson is free!
1st lesson is free!
1st lesson is free!
1st lesson is free!
1st lesson is free!
1st lesson is free!
1st lesson is free!
1st lesson is free!
1st lesson is free!
1st lesson is free!
1st lesson is free!
1st lesson is free!
1st lesson is free!
1st lesson is free!
1st lesson is free!
1st lesson is free!
1st lesson is free!
1st lesson is free!
1st lesson is free!
1st lesson is free!
1st lesson is free!
1st lesson is free!
1st lesson is free!
1st lesson is free!
1st lesson is free!
1st lesson is free!
1st lesson is free!
1st lesson is free!
1st lesson is free!
1st lesson is free!
1st lesson is free!
What does it take to Become a Physics Tutor?
Physics is an exciting yet tricky subject to learn, let alone teach. It is seen as one of the most complex science subjects, thus the increasing need for physics tutors.
This implies that there are several physics tutoring opportunities for you. As such, you can consider taking up a career as a Physics tutor in Canada. However, you must first be qualified to tutor before you can enjoy these opportunities.
Several factors influence the qualifications you need to become a physics tutor. This includes the country you plan to work in, the category of students you intend to tutor, and several other factors.
Nevertheless, the basic requirements needed to become a physics tutor include a high school diploma, bachelor's degree in physics, and teaching experience. To tutor more advanced students, you will need a master's degree or doctorate.
As a physics tutor, you can work in high schools, colleges, universities, and professional schools. You can also work as a private tutor online or physically. Superprof makes this easy by providing you with a platform to connect with students who want to benefit from your wealth of knowledge.
On Superprof, you can either take one-on-one online sessions or group sessions with your students. Depending on your agreement, you can also conveniently organize private physical physics lessons with students near you.
You also have access to several other job opportunities as an education consultant, academic administrator or advisor, laboratory manager, and more.
When you finally become a physics tutor, you owe your students more than just lessons; you owe them consistent follow-ups, good communication, patience, up-to-date physics-related knowledge, and information. You also owe them a standard teaching strategy and method.
Becoming a physics tutor entails a lot. If you must become one, you must follow the necessary steps carefully with passion, resilience, and determination.
A great way to start your career as a physics tutor or gain some extra cash on the side is by registering with online tutoring platforms like Superprof. Yet to register? Why don't you register now!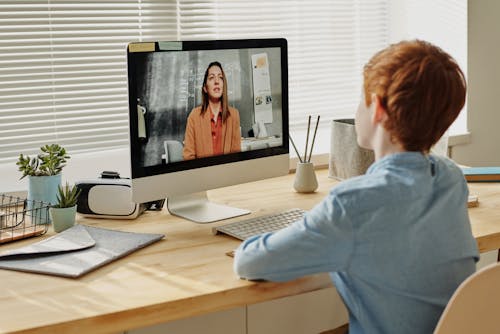 How to Become a Chemistry Tutor
Chemistry is all around us. It explains the microscopic nature and building blocks of the food we eat, the air we breathe, our environment, and the universe at large. Chemistry is a vast subject that forms part of the core science subjects.
If you love science or chemistry, particularly and know its basic concepts, you should look into becoming a chemistry tutor.
As a chemistry tutor, your responsibility towards your students includes consistent academic support, developing teaching and learning strategies, and more. However, your ultimate goal as a chemistry tutor is to impart knowledge and understanding in a way that ensures student's success in the subject.
The pathway to becoming a chemistry tutor is a long but exciting one.
Regardless of where you intend to work, there are basic requirements to become and qualify as a chemistry tutor. Some of these requirements include a high school diploma and Bachelor's degree in chemistry or chemistry-related courses.
However, if you intend to tutor advanced students or work in a university, a master's degree and doctorate (Ph.D.) will be required. Becoming a chemistry tutor opens you to endless job opportunities.
You can work in high schools, colleges and universities, and professional schools. You can also become a private tutor, working on online tutoring platforms such as Superprof.
You can either work as a part-time or full-time chemistry tutor with Superprof. All you need to do is register as a chemistry tutor for free. You can set your rates, get as many tutoring gigs as you desire and earn well.
Flexibility is the watchword on Superprof. You can also hold tutoring sessions with students online or physically on this online tutoring platform. Whether you have your private chemistry lessons online or physically is up to you and your students (or their guardians).
Are you searching for a platform where you can conveniently and confidently showcase your skills, qualifications and connect with potential students? Superprof provides these and more!
Register with us as a chemistry tutor today!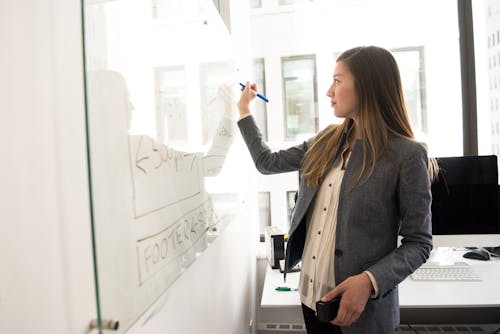 What to Do to Become a Sought After Biology Tutor
The need for science and life science tutors is consistently increasing, but so are biology tutors. To thrive as a biology tutor in the labor market, you will need to devise a stand-out strategy.
In addition to your basic qualifications, you need to develop some qualities and skills to help you become an exceptional biology tutor.
Doing this will give you access to more job opportunities and guarantee your success as a biology tutor.
There are several steps you can take to become a sought-after biology tutor. Specializing in biology sub-fields, developing good communication and listening skills, working with passion, enthusiasm, and staying up-to-date can put you at the top of your game.
Taking the step to develop these qualities makes you an outstanding and preferred biology tutor. 
After successfully developing and building yourself into an outstanding biology tutor, you need to market yourself. And, to ensure that you get the types of jobs and pay that match your experience, qualifications, and skills, you need to sell yourself as a top-class biology tutor.
Marketing any business at all is not a day's job. To do this successfully, you need an effective marketing strategy targeted at achieving your ultimate goal.
You can utilize any of the traditional and modern methods of marketing to reach your goal. These include flyers, social media platforms, online tutoring platforms, word of mouth, business cards, etc.
Also, if you want to work primarily as a private tutor - part or full time, you have to develop winning strategies to succeed. Staying up-to-date with current biology and education-related information and trends, understanding and working with your student(s) goals are some of the winning strategies you can adapt to succeed as a private biology tutor.
Superprof provides you with a suitable online tutoring platform that facilitates your success as a private biology tutor. We connect you to potential students and put you on your path to success through our outstanding website features.
How to Become a Competent Science Tutor
Science is a subject of life. It is vast, exciting, and thrilling to learn and to teach as well. Teaching science is just as rewarding and fulfilling as learning it.
However, given how vast this field is, there's much competition among science tutors and aspiring tutors. But, this doesn't rule out that it offers several teaching job opportunities to aspiring science tutors.
Nevertheless, getting these job opportunities and thriving as a science tutor requires more than the basic qualifications. Science tutors who want more must also have more to offer.
The first step to becoming a profitable science tutor is becoming a qualified science tutor. You can achieve this by earning the necessary qualifications, certifications, experience, and skills, getting a teaching job and beginning your journey as a science tutor.
A high school diploma, bachelor's degree, teaching experience, and master's degree or doctorate are some of the essential qualifications you need to become a science tutor.
Once you attain these fundamental goals, you can make a name for yourself in the tutoring business.
As you grow in experience, you gain more knowledge, develop distinguishing qualities, acquire more qualifications (if needed), and build yourself into a profitable science tutor.
These distinguishing qualities include patience, versatility, discipline, sound business knowledge, marketing skills, etc. These qualities play a significant role in helping you become a notable science tutor.
Whether you decide to work as a professional, private tutor, or both, you need to stand out to thrive. Making the right decisions and setting the right goals and strategies will help you succeed in the Canadian educational labor market.
At Superprof, we are glad to provide you with a platform for growth, productivity, and limitless job opportunities that could put you on the path to success. Each feature on our website has been carefully knitted to meet the needs of the students and tutors.
Have you registered with us? Why don't you do so today?
Need teacher?