In grade 9 French study, students can enhance their understanding of the French language through the study of 20th century francophone literature and culture. Discover more tips for learning French in high school.
French students at Grade 9 level are required to know the required skills that'd help them read, write, and communicate effectively in French. Are you still wondering?
The best French tutors available
1st lesson is free!
1st lesson is free!
1st lesson is free!
1st lesson is free!
1st lesson is free!
1st lesson is free!
1st lesson is free!
1st lesson is free!
1st lesson is free!
1st lesson is free!
1st lesson is free!
1st lesson is free!
1st lesson is free!
1st lesson is free!
1st lesson is free!
1st lesson is free!
Why Should Anyone Learn French?
Learning the French language ​​allows communication across borders.
French as a language gaining more popularity and acceptability across the globe can prepare students for scholarship opportunities across in many countries outside Canada.
Learning the French language helps the student consume media content in French, such as music, videos, or text.

Discover how to strengthen your French writing. Source: Pexels
Do you need to do understand any language in pursuant of your French study? Not at all! Anyone can learn the language even if it's their very first time.
Just as it is with other languages, the focus when learning French is on developing communicative competence, i.e. the ability to understand conversation partners, and actively communicate with one another, be it verbally or in writing.
Another positive aspect is the fact that the student benefit from their knowledge of English when they learn French and can use parallels to the French vocabulary. Since hardly a word in English is written the way it is spoken, they are also familiar with the difference between spelling and pronunciation.
How Can I Read in French?
Anyone can learn how to read in French if they're committed to it. However, the grade 9 student can adapt these strategies:
Learn simple vocabulary
Grade 9 students should learn to read simple vocabularies such as pronouns, colors, days of the week, and numbers.
It is important to understand pronouns because they influence how verbs are conjugated. It is also important that the student needs to understand some French vocabulary at grade 9. How much? There isn't a limit other than the student motivation, but let's say that with around 1,500 words of vocabulary, the student should be able to say a lot of things and gain the autonomy they need to progress easily afterward.
Take advantage of elementary children books and comics
Read elementary-level books and material; they're easier to read and understand, and they contain the basics, which are the foundation of the language.
French Comics
Comics are a great way to learn a new language. With visual illustrations, comics provide a wealth of contextual clues as you read. When you don't seem to understand all of the written text, you will have a good chance of understanding the meaning through the images.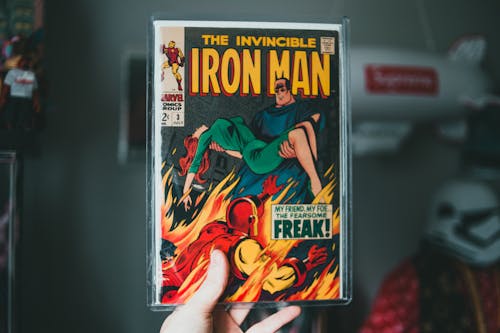 Comics also feature most of the dialogue in the text, so you will also learn to use conversational French.
Comics have also been shown to increase readers' vocabulary in the language, even where the reader does not intend to study the language in its entirety.
Mastering basic pronunciations in French
It's important to be familiar with basic pronunciations in French, this will give you the foundation you need for more advanced learning.
Here are some important pronunciations to learn to read aloud in French:
Pronounce the "e" as if you would pronounce the sound "schwa."
Change the "e" with a forward accent to "ei", as in the word "scallop."
Change the "e" with a backward accent or vowel inflection to a short "e," as if saying "thirst."
Pronounce the "a" with or without an accent like the "a" in the word "father."
Pronounce the combination "ou" like the "u" in "grape."
Pronounce the combinations "au", "o" and "eau" as "ou" in the word "American."
Pronounce "u" by placing your tongue behind the bottom of your back teeth and say "uu", as if saying "oops!"
The student will be able to study the sounds in French words using the French alphabet. It may seem to be a demanding responsibility at first, but the student can master it quickly, and once they have mastered it, they're able to read all French words with ease.
Depending on the student's ability to pronounce French, they'll need to practice certain points. In general, students have difficulty with nasal vowels and the pronunciation of "r."
Learn the verbs and how to conjugate them
Conjugations of active verbs in French have almost the same level of complexity as it is in many other languages. It's important to get an idea of ​​the general conjugation patterns for each pronoun. Many French verbs end in -er, -ir, and -re.
Conjugate verbs ending in -ER. For words that end in ER, this is how to conjugate them according to the pronoun. Example: parler (to speak). Je parle, tu parles, il or elle parle, nous parlons, vous parlez, ils o elles parlent.
Conjugate verbs ending in -IR.  Example: finir (finish).  Je finis, tu finis, il o elle finit, nous finissons, vous finissez, ils o elles finissent.
Conjugate verbs ending in -RE. Example: understand (listen).  J'entends, tu entends, il or elle understood, nous understanding, vous entendez, ils or elles entendent.
Use a dictionary for English and French translation
The dictionary will not only help you to learn more vocabulary, but it will also give you a guide to conjugating verbs and constructing some simple sentences. A small sized dictionary is fine for basic vocabulary, but if you want to read the classics, you will need a more comprehensive dictionary. You can get a standard dictionary in English and French.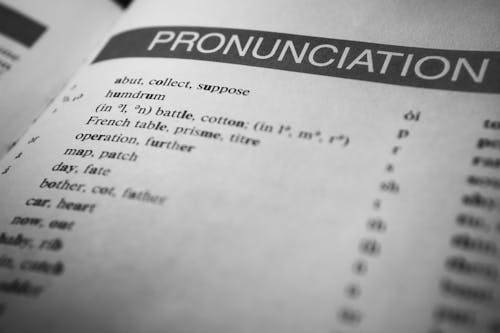 Although you will discover that the dictionary is a fundamental tool to help you learn French, you should try to read with your independent understanding. Before looking up a word in the dictionary, try to see if you can understand the general meaning of a sentence with contextual clues, such as helpful pictures that describe the sentence (like in children's books).
Learning French in the 9th Grade
Learning French as a second language in high school aims to develop learners the skills necessary to communicate with ease and precision. The development of oral, reading, and writing skills will allow learners to communicate and understand when communicating with others using the language. By offering learning tasks based on their experience, learners will be motivated to use the language and develop a positive attitude towards francophone's societies and their culture(s).
How Can I Practice Writing French?
Students must be familiar with the best language learning practices to improve their writing in French. The following tips will help you engage some of the best writing practices:
Writing fast can make your work look rough, especially when you're just learning the French language. Write slowly and elegantly, with slow, thin lines. The student's writing will be easier to read with better-proportioned lines and curves. The student should not have their hand too outstretched when writing; otherwise, they might press too hard.
As with everything, the student will need to practice having good handwriting before the student feels comfortable in it. They need to write as often as possible, paying attention to the way they write and the muscles they strain.
Practice on lined paper to learn how to space your writing. It is extremely important to respect spaces between letters and words (this must be balanced enough) to create beautiful writing.
Take one of those old calligraphy textbooks you were supposed to use in elementary school and practice each letter of the alphabet first.
Learn to write the French alphabets like a child as this will give you the basis for more advanced learning.
The best way to develop good writing skills is to hold your writing tool between your middle and index fingers with your fingertips and thumb near the tip of the pen.
This position helps relieve cramps in the forearm, wrist, and thumb.
This means that your feet should be flat on the ground, ensure you're comfortable, and your back remains straight. It also means holding your pen securely.
The pen should be between your first two knuckles, held by your thumb and forefinger. It should rest against the middle finger.
Ensure you hold the pen at a 45-degree angle to get the proper position. To check this, draw a right angle (90 degrees) with a pencil. Cut the right angle in half from its corner, bringing the line-up. The line should be fine.
It means understanding where to place your lines so that your calligraphy looks harmonious. You will need to determine the height of the letters, which can vary greatly, but 15th-century italics determined a height of about 1.5mm which can be used in the example of a suitable student.
Anyone can learn the art of reading and writing in French if they're committed to it. Now that you know how grade 9 students can master the art of reading and writing in the French language, you have to practice the tips you've learned to develop your ability to read and write in French.
See how to strengthen your speaking skills in French.
The platform that connects tutors and students