As a branch of science, chemistry is the study of substances of which matter is made up. It further studies their properties and reactions and how we can use them to form new substances. It is a natural science of matter and its components and how they react.
A chemist is a person or rather a scientist who studied chemistry, and they major in the composition of matter and the way they react with each other. They were formerly regarded as pharmacists because of the similarities of their jobs, but they differ in specialization since pharmacists solely specialize in the medical field while chemist goes beyond.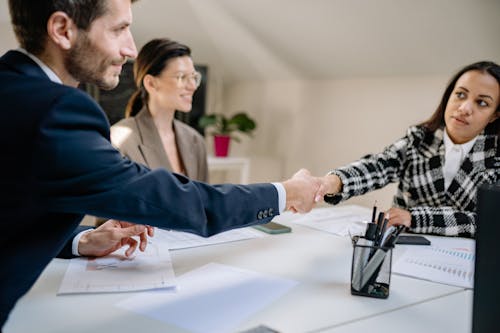 A chemist often learns about the composition and properties of substances (mostly unknown substances ) and uses this knowledge to create new artificial substances. However, there are so many other jobs in chemistry needing the same qualifications as a chemist.
Chemistry could be traced back to the mystery engulfing the burning of fire. Through this discovery, iron, glass, and other materials were created. With the discovery of gold, most people were interested in making materials that would later turn to gold. This led to the uprising of chemistry in the world, though it started as alchemy.
Alchemy will later give way to chemistry after discovering different chemical processes, which led to massive developments in Chemistry. Antonie Lavioser and Dimitri Mendeleev are known as the fathers of chemistry because of their immense contribution to its growth.
The importance of chemistry can not be underemphasized. Chemistry is essential, for it is essential for our daily needs; it is necessary for food, clothing, shelter, and other things even in the medical field. Chemistry has improved most societies today and the development of technology. All these and more owe its growth to chemistry and why mastering chemistry is essential. Therefore chemistry is one of the vital branches of science.
The best Chemistry tutors available
1st lesson is free!
1st lesson is free!
1st lesson is free!
1st lesson is free!
1st lesson is free!
1st lesson is free!
1st lesson is free!
1st lesson is free!
1st lesson is free!
1st lesson is free!
1st lesson is free!
1st lesson is free!
1st lesson is free!
1st lesson is free!
1st lesson is free!
1st lesson is free!
Types of Chemistry Jobs
The major employers of chemists or where one can find chemistry jobs are in academic institutions and other organizations (these organizations are most times industries, especially industries that deal with chemicals and pharmaceutical industries).
Then there are also government laboratories and other private labs where you can find a job in chemistry. However, they overlap significantly with other branches of science like engineering, biology, medicine, and other aspects of science. Some branches of chemistry where you can easily find jobs are ;
Analytical chemistry

is the aspect of chemistry concerned with

studying materials

to understand their

composition and structure

chemically. They make use of different methods to do their jobs 

Biochemistry

deals more with

organic chemistry

but is not the same. This branch studies chemicals, their

reactions, and interactions

in living things, internally and externally, and it's often confused or related to

organic chemistry

and medicinal chemistry.

Inorganic Chemistry

studies inorganic materials, their properties, and reactions. There is not much difference between inorganic and

organic chemistry

, and they can overlap. Inorganic chemistry analyzes atomic and molecular bonds and the

structure of substances

.

Medicinal Chemistry

is involved in making and developing drugs for the pharmaceutical industry. Its job is to

design

,

synthesize

and

develop medicines

. 

Physical Chemistry

studies the

physical part of chemical processes

and the

dynamics involved in these processes

. 
Salary Expectation for Chemistry Jobs
Chemists are paid differently at different places depending on how long you work, your degree, position, and your work location. However, in Canada, the latest research shows that the highest hourly average wage (median) is $43.00 per hour and is earned in Alber. The lowest average hourly salary (median) is $31.00 per hour and is earned in Winnipeg- Manitoba.
So you can earn an estimate of $16,000 - $90,000 annually, which varies depending on whether you're a chemist, a biochemist, a chemical engineer, etc. Scientists have been found to make more money as they are usually around the $90,000 annually range, with the least earner, development associates earning about $57,500 annually.
We will discuss the top-paying jobs related to chemistry, their roles, and descriptions.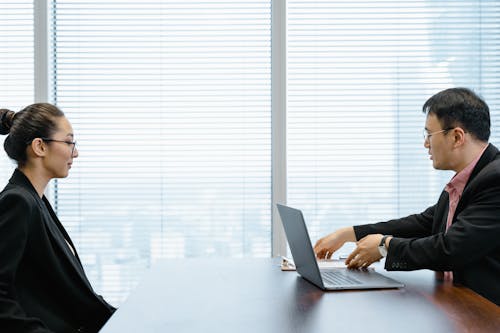 Clinical pharmacologist 
Clinical Pharmacologists are involved in the development of new medications. They help create and evaluate new findings in medical facilities. They help monitor the production of drugs and ensure that the right dose is being administered to the patients.
The annual wage (median) is $136,583 or an hourly wage of $66 with an average annual bonus of $2,759. A Clinical pharmacologist has a minimum wage of $ 94,763, with 12 to 36 months of experience. They also have a median wage of $169,934 at the senior level with an experience of 96 or more months.
Chemical engineers
The pay varies depending on their qualification, amount of experience, and location for a chemical engineer. Chemical engineers are concerned with transforming raw materials' chemical, biological or physical states.
For a chemical engineer, the annual wage (median) is $ 120,604 or an hourly wage of $58 and an average bonus of $4,449 annually. A chemical engineer earns $84,412 annually with 12 to 36 months of experience and a median income of $149,808 at a senior level with 96 or more months experience.
Geochemist 
Geochemists are concerned with the earth and its characteristics. They investigate, navigate and examine natural minerals and other things in nature. A geochemist earns an annual wage (median) of $ 87,750 or an hourly wage of $45 with an average bonus of $1,545 annually.
A geochemist earns a minimum wage of $57,188 with 12 to 36 months of experience, and at the senior level, they earn $ 117,844 with an experience of 96 months or more 
Qualification for Jobs in Chemistry
Generally, most jobs in chemistry require at least a bachelor's degree. Though many positions, research jobs require something higher like a master of science degree or a PhD. Vast science knowledge is also needed for any job in chemistry since it is one of the three major bedrock of science. For specializations like thermochemistry, physical Chemistry, polymer chemistry, and so on, a degree like masters is needed.
Chemical technicians usually do basic or simple jobs like quality control analysis. A chemical technologist has more qualifications and experience than a chemical technician. But they have less than a chemist. Most times, a chemical technologist has just a B.sc degree in any aspect of science and an auxiliary degree associated with chemistry.
A chemical technologist manages, uses, and operates instruments and equipment. They may be found in chemistry-related aspects of business or organizations. 
Chemistry as we know it is a vast subject and has different areas of specialization, which requires different levels of understanding of chemistry. We will be talking about different disciplines in chemistry.
Analytical chemistry
Analytical chemistry is a branch of chemistry that has to do with matter, its composition, structure, and available quantity. Data collection and processing are required to ascertain the substance's potential usage, using special equipment and modern algorithm.
Proper knowledge to make detailed technical reports and outlined results are also required. Teamwork is of great importance, as analytical chemists must work with other researchers and professionals on projects to achieve results.
Biochemistry 
As a branch of chemistry, Biochemistry is concerned with biological processes at cellular and molecular levels. Scientists have used physiology, biology, and chemistry to research the chemistry of biological systems. Biochemists focus on understanding life and how it works, making new ideas and experiments.
They work majorly in the medical sector and contribute immensely to the knowledge of health and diseases. They can also work in various capacities, even as an organic chemistry tutor. They also work with professionals in other fields like the medical profession, chemistry, physics, and other related branches of science. However, a biochemist must have higher education, specialty, experience, or expertise.
A biochemist must be familiar with data recording, laboratory testing, etc., as prerequisites. A biochemist must understand scientific principles and biological processes well since it is essential. Computer skills, communication skills (verbally and written), multitasking, and high accuracy are also needed.
Chemical engineering 
Chemical engineering is concerned with producing and designing various items through processes. They transform raw materials into finished goods like food, clothing, and energy. A chemical engineer must possess the ability to work with other professionals. They should have good knowledge of technology, research, design processes and should have good communication skills 
Do You Need a Degree for a Job in Chemistry 
Like we said earlier, most jobs in chemistry generally require at least a college degree. Be mindful that most organizations take more applicants with a Masters degree or a PhD than applicants with a college degree, as most jobs require specialization. Most applicants with a college degree are employed as assistants in organizations and cannot run projects independently.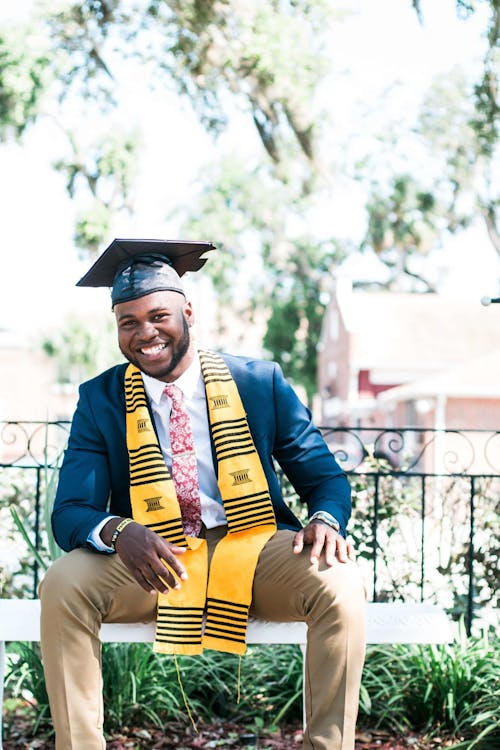 Are you having issues learning chemistry and need a tutor? Superprof has over 17 million tutors, and you could search for tutors in Canada based on your desired timing and location or any other filter you might want on Superprof.
If you want to qualify for a job in chemistry or any chemistry-related field, but you are having issues with your periodic table or any other aspect of your chemistry lessons, Superprof got you covered. Sign up with us and start the journey to your dream job by taking a chemistry class online today.
The platform that connects tutors and students