As a learner of English as a foreign language, you'll be faced with the decision between adopting British or American spelling in your English writing skills practice.
There is no 'right' answer to this dilemma, but it is usually down to personal preference and your situation.
For instance, if you are planning to get a job or take English courses in London and want to improve your English skills, you may find it useful to adopt British spelling. However, many non native English speakers choose to use US spelling as a default from the day they start to learn English, since it is the most prevalent in the English-language media.
US English spelling is also simpler and more phonetic than UK spelling, so it is easier to become fluent in written English.
This is because American spelling has been adapted to make it closer to the way words are pronounced in spoken English, so it is a clear winner for teachers of English courses, those studying English who are looking to improve their language skills.
The differences are usually subtle, and only involve changing one letter, so many of them go unnoticed.
Other changes are much more obvious, and involve changing a few letters or even using a completely different word.
This can seem bizarre to speakers of British, Australian and South African English, who generally follow the same spelling and grammar rules as each other.
However, differences between these two versions of English rarely cause confusion, and every native English speaker on each side of the Atlantic can enjoy each other's TV and films as well as literature with ease.
Are you looking for resources for learning English online?
The best ESL tutors available
1st lesson is free!
1st lesson is free!
1st lesson is free!
1st lesson is free!
1st lesson is free!
1st lesson is free!
1st lesson is free!
1st lesson is free!
1st lesson is free!
1st lesson is free!
1st lesson is free!
1st lesson is free!
1st lesson is free!
1st lesson is free!
1st lesson is free!
1st lesson is free!
Why Has American English Changed?
The variation in English spelling between the US and the UK has come about relatively recently.
Oxford Dictionaries says that the reason for the change is down to the adaptation of English by American speakers:
British English has tended to keep the spelling of words it has absorbed from other languages (e.g. French), while American English has adapted the spelling to reflect the way that the words actually sound when they're spoken.
The language was born of the British Isles, which lie not so far from Northern Europe.
Given its geography and its location, England (a country which is a part of these islands) was a prime target for invaders, who brought new languages with them.
Being influenced by Latinate languages such as French during the Norman conquest as well as Germanic languages from Northern Europe made England a true melting pot for peoples and their various tongues.
Rather than simply adopting the native language of the invaders, the people who inhabited England instead adopted their words, and the invaders too started merging their language with English.
The outcome was that following each invasion, English endured another wave of change as it took words from foreign languages.
We can still see traces of these today, particularly in spellings.
For example, where the French use the word 'théâtre', the Brits spell it 'theatre', and the Americans as 'theater', with the final two letters swapped to make for a more phonetic spelling.
But how exactly has the American way of spelling become standardized?
The answer is with changes to written English through publishing new, simplified spellings in the dictionary, which, at that time, was the only point of reference for spelling.
This was the work of Noah Webster, an American lexicographer born in Connecticut in 1758, whose campaign was born from his disagreement with the tricky inconsistencies of English spelling.
Webster's work did not only have a linguistic motivation, but also a political one.
The United States of America won its independence from Great Britain in July of 1776, and from this point onwards, American English began to tread its own path.
According to Merriam-Webster, Noah Webster resented the fact that US schools used only British textbooks and English learning resources, and so, in 1783 in light of recent freedom gained from the British, he published his first suggestions for changes to English spelling.
Webster's work, which was later released as the American Spelling Book, was an overnight sensation and quickly became the first choice in its field among the American population.
And so, ever since American spelling rose to fame, it has been accepted as the standardized spelling method in the USA.
Noah Webster and the Push for Simple Spelling
Webster proposed a host of changes to renovate how English was written in the United States.
Many of his ideas were widely accepted and came together to revolutionize the orthography of American English, however, others were not so popular.
Some of Webster's less successful ideas include substituting letters in certain words with more appropriate phonetics – such as 'laf' instead of 'laugh', 'speek' instead of 'speak' and 'proov' for 'prove'.
However, a few of these proposals caught on, which is why speakers of US English spell 'plough' phonetically, as 'plow', and use 'draft' instead of the British spelling 'draught'.
Another success of Webster's spelling reform was his bid to omit silent letters from words where they served no purpose in pronunciation.
The most famous of these omissions is the removal of the silent 'U' from words such as 'flavour', 'honour' and 'vapour'.
This change, like the others, was proposed with the intention of making English pronunciation easier for learning English as a second language, as well as making spelling easier for all English speakers.
Webster also put forward the omission of silent letters such as the 'A' in 'bread' and the 'I' in 'friend', but sadly, this was not to be, and these words have kept their original spellings.
However, another of Noah Webster's ideas which concerned removing letters he deemed unnecessary was successful, and his spellings are used by the US population of today.
Get information on online ESOL courses here.
This changed was to do with double consonants, which cause a lot of confusion when it comes to spelling since it is not always obvious whether one or two letters are required.
So, Webster promoted the use of simpler, easier-to-spell words such as 'traveling' instead of 'travelling', 'counselor' for 'counsellor' and 'fueling' where the Brits would spell it 'fuelling'.
These changes extended to the flexions of these respective words, so in the US, 'traveled' is also used instead of 'travelled', and 'traveler' was preferred over 'traveller', and so on.
Webster's campaign included the drive for the removal of so-called 'foreign' spellings, such as the 'o-g-u-e' in 'analogue', opting instead for 'analog', since it made more sense phonetically.
How to Learn English Spelling: American vs British
Discrepancies, not spelling mistakes, between American English and British English are most noticeable when it comes to biology and the world of medicine.
This is because so much of the medical terminology in English is rooted in Greek, and therefore exhibits what some would deem as 'foreign' letter combinations.
These are usually combinations of vowels which do not otherwise feature in English spelling.
Here are some examples of how American English has been simplified, where British spelling stays loyal to the etymological root:
| | |
| --- | --- |
| UK | USA |
| Paediatrician | Pediatrician |
| Oestrogen | Estrogen |
| Anaemia | Anemia |
It's not difficult to understand why these changes were made.
Nevertheless, both British and American spelling is accepted in the world of science.
Another major difference concerns tenses, in particular, forming the past tense.
For regular verbs, forming a past participle generally means adding the suffix 'ed'.
So 'play' becomes 'play', 'stay' becomes 'stayed', 'talk' becomes 'talked', and so on.
It's important to note the pronunciation of these past participles. Sometimes the 'ed' is pronounced as a 'D', and sometimes as a 'T'.
And this point is the reason for the next difference.
When it comes to forming the past tense of 'learn' and 'dream', the Brits and Americans once again disagree, with the Brits choosing to, this time, spell phonetically as 'learnt' and 'dreamt', whereas the Americans use 'learned' and 'dreamed'.
Again, this causes little confusion and is really down to personal preference.
However, it's important to take into consideration the fact that the pronunciation differs slightly, too.
For 'learnt' and 'learned', only the final letters differ in sound, however for 'dreamt' and 'dreamed', the difference is more noticeable, with the Brits pronouncing 'drempt' and the Americans saying 'dreemd' – which reflects their preferred spelling.
Another difference which, this time, affects an entire category of words, is how US English spells verbs ending in 'ise', choosing to replace the 'S' with a 'Z', making 'ize'.
Here are just a few examples of how this looks:
| | |
| --- | --- |
| UK | US |
| Categorise | Categorize |
| Prioritise | Prioritize |
| Organise | Organize |
So, again, the actual difference is nothing major, but rather the scale of it is what is noticeable.
It's a similar story for words ending in 'nce' in UK spelling, where speakers of US English prefer to use an 'S' instead of a 'C'.
This change goes largely unnoticed. So much so, that British people sometimes 'misspell' certain words as their American counterparts.
Take a look at the similarity:
| | |
| --- | --- |
| UK | US |
| Offence | Offense |
| Defence | Defense |
| Licence | License |
Sometimes, however, the differences in UK and US spelling are not so subtle.
For instance, where the British write a cheque, the Americans write a 'check'.
This change was obviously brought about to get rid of the 'foreign' and silent 'u-e' ending as well as making the spelling more phonetic.
While the Americans categorize their colors and worry about canceling their theatre tickets, the Brits do it slightly differently.
As a non native speaker, it really doesn't matter whether you choose to use UK or US spelling when you study English.
However, we recommend that you choose one system and stick to it whilst your improve your vocabulary and work on your English speaking skills, listening skills, English conversation and English reading and listening comprehension so that your writing remains consistent.
It's also a good idea to choose one English system in your language learning as each one favors its own English grammar rules, slang and idiomatic expressions and phrases.
This approach is particularly useful if you want to learn English with a particular goal in mind.
If you're an English learner hoping to achieve English fluency and teach English for the British Council, you'll need to focus on gaining the skills learn to confidently speak English to the level of a native British speaker.
This means regular grammar exercises, English listening quizzes, learning to use new words in conversation, incorporating new nouns, adverbs, and adjectives into your sentences when practicing speaking English, as well as getting used to how British English speakers pronounce their words and even practicing tongue twisters!
A good tip is to watch English TV and films from English speaking countries. By doing this, you can listen to English being spoken and see how the pronunciation matches the spelling and punctuation in the subtitles.
All of this literacy and listening practice will see you achieve a high level of proficiency as you learn to speak English fluently, and is much more valuable than a dictionary when it comes to exams.
The best ESL tutors available
1st lesson is free!
1st lesson is free!
1st lesson is free!
1st lesson is free!
1st lesson is free!
1st lesson is free!
1st lesson is free!
1st lesson is free!
1st lesson is free!
1st lesson is free!
1st lesson is free!
1st lesson is free!
1st lesson is free!
1st lesson is free!
1st lesson is free!
1st lesson is free!
What is the History of English?
Do you know that English is one of the major languages spoken globally alongside Spanish, French, and Chinese? Presently there are several courses in English which anyone can study. The English language originated from the British isle, which is not far from the northern parts of Europe.
Its origin can be traced to the Anglo Frisian languages brought by the Anglo Saxon people who traveled to Britain around the 5th to 7th centuries. They migrated from Northwest Germany, southern parts of Denmark, and the Netherlands. Popularly referred to as Old English, they displaced the Celtic languages and possibly British Latin.
The English language has had a series of transformations in different eras and has gotten quite sophisticated, constantly developing new structures and pronunciations. Since its creation, it has been one of the fastest-growing languages in terms of its users.
English has become one of the most used languages today due to the colonization of most countries by the British Empire. With the aid of Christian missionaries, English has been spread all over Europe, parts of Africa, India, and some American countries. Though it became a global language, there are still variations in pronunciation, dialects, and accents. English is the language used in trade and other commercial activities worldwide, so the importance of this language cannot be overemphasized.
Canadian English 
Rev. A. Constable Geikie first introduced Canadian English in 1857 in a speech addressed to the Canadian Institute. Canadian English is created from a variety of English used in Canada. English is spoken by more than 25 million people in Canada, about 85 percent of the population (this figure was obtained during the census in 2001).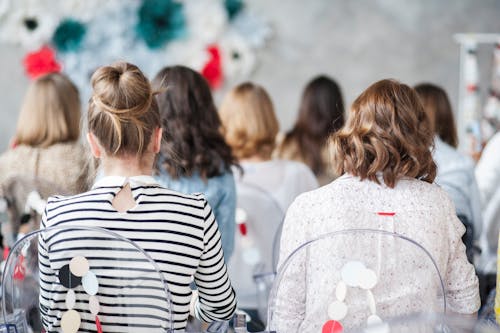 Canadian English is a mixture of different English like the American, British, Quebec French, and Canada's uniqueness. Canadian English is very similar to American English, but it has notable differences and variations.
Canadian English was started with settlers from Britain and France and immigrants from Britain and Ireland about two centuries ago. Although they influenced most parts of the English spoken in Canada, they also added some extra words from their vocabulary. The English spoken in Canada was highly influenced by the British people who invaded and colonized Canada and other people fleeing America when the revolution started.
At the end of the war in 1812, the government of Canada encouraged British and Irish people to settle in Canada because of the fear of anti-English people occupying there. As a result, Canadian English has added some words not found in American and British English but borrowed from French.
The difference between American English and Canadian English is very subtle. You can hardly differentiate between a Canadian and an American just by their accent, mainly if the American stays in the northern part of America at the border of Canada. However, if you look at both English, you will find some differences between them though they are neighboring countries.    
The Difference Between American English, British English, and Canadian English in Spelling 
Canadian English might have originated from Britain, but most Canadians have adopted the American spelling. Though officially Canadian English combines both the American and British vocabulary. This section will discuss the difference between American English, British English, and Canadian English.
First, we will talk about the suffix '–or' and '–er.' Most French-derived words typically take a British spelling style. For example, the words 'colour' or 'centre' retain their British spellings, not the American spelling color or center.
Another style we will talk about is how Canadian English still retains the British English of using 'ou' in words like 'humour' or 'behaviour' in contrast to the American English use of 'humor' and 'behavior.'
Also, the use of 're' in preference to the 'er' in American English is found in words like 'theatre' for Canadian and 'theater' for American.
Canadian English uses the suffix 'ize' while British English uses 'ise.' The suffix 'ize' is adopted from the American vocabulary. Another difference in spelling is the word 'tires' in American English, whereas Canadian English uses 'tyres.' 
Another difference is how Canadian English adds suffixes to words. Canadian English uses double consonants, while American English uses single consonants. An example will be in the word travel; the Canadian English will turn 'travel' into 'travelled,' but the American English will turn 'travel' into 'traveled' instead. 
Units of measurements 
Another place where we can see these differences in language is using units of measurements. Like most parts of the world, Canada uses the metric system, but America uses its customary system of units. For example, Canadian English would 
Phrasing 
We wouldn't be talking about the difference between Canadian English and other forms of English without talking about phrases; however, phrases may be very similar with very little differences. For example, the Canadians would usually use question tags in words to make them a question, but Canadians are likely to use the word 'eh' while making a question, for example, "you are cooking this evening, eh?". This makes it very easy to turn a sentence into a question with just the application of the word 'eh.' In American English, they use 'huh' or 'right' instead.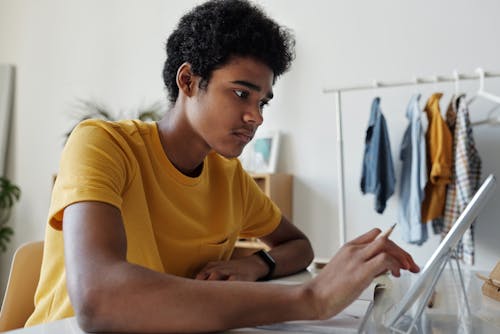 Vocabularies 
Canadian English uses certain words to mean something, whereas British English and American English might use another word. An example would be 'sneakers,' which means shoes in American English, but ' runners' are used instead to mean the same thing in Canadian English.
Another difference is the way they pronounce their currencies. For example, an American may refer to a single dollar note as a 'buck', but Canadians have other names for theirs, like 'loonies' for a single dollar note as well. 
Learning English is very important but can be tricky and tedious for most non-native speakers. Sometimes non-native speakers have issues in the pronunciation of words, whereas others might encounter problems in writing or identifying words.
How to Learn English Speaking in Canada
There are several ways to learn to speak English in Canada, one of the most prominent being taking an ESL class. There are various factors in learning ESL, and the student and tutor make up most of the learning objectives.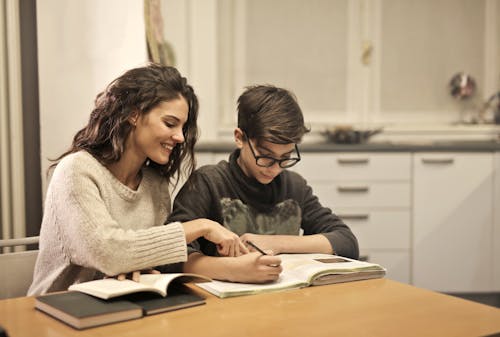 Before the ESL lesson, homework is given to students so they can research the topic before class to have a better understanding and in-depth knowledge of the topic. You can give yourself homework if you aren't given as this serves as a way for the student to master the topic easily.
Revision of past lessons also helps increase students' learning speed in ESL. This enables you to master ESL much faster and easier, making learning fun for students and teachers.
There are several ESL courses for non-native speakers as well as newcomers in Canada. There are part-time as well as full-time programs available. Most non-native English speakers would rather learn English before moving to Canada, but it is still not an issue if you have not. You can still learn here in Canada.
When learning ELS, you should consider your level of English communication and the standard you have placed for yourself or the goal you wish to achieve at the end of the learning period. Also, what do you need to learn English for? Is it for regular conversations or for academic or work purposes.
If you are wondering where you will get ESL classes, there are some government-funded ESL programs you can attend. There are also ESL programs sponsored by ethnic communities, specialized immigration centers, and certain religious places. If you still have trouble locating one, there are some popular organizations like COSTI, Culture link Canadian Center for Language and Culture Studies (CCLCS), and the Newcomer Women's Services Toronto.
A popular question is "can I learn ESL online?", well the answer to that is yes. If you don't want to go out daily to learn English, you just have to look for popular websites like Superprof, where you can get tutors online and offline. There are a lot of resources that can help you grow and maintain your English speaking skill.
Are you having problems in the pronunciation of words in English or writing and reading of words, or do you generally have difficulties learning the English language or don't have any tutor to help you with learning? Well, look no further; Superprof is here to help.
Superprof is a platform where students find tutors for online and offline lessons. Superprof has over 17 million tutors for your desired course and even English. On Superprof, you can set your preferred timing and location online and offline with your tutor and any other criteria you may want.
There are over 1000 courses to choose from in Superprof, which is very accommodating and versatile to all students and their needs. Superprof, since its creation in 2013 by Wilfried and Yann, has become one of the fastest-growing platforms in the world and the fastest in Canada. So if you are having issues in the English language or any other subject area, why hesitate. Hire a tutor on Superprof now.  
Wherever you come from, and wherever your knowledge of English takes you, don't forget to enjoy it!
The platform that connects tutors and students