There is a general notion that learning mathematics can be a bit challenging. As such, it requires a lot of time and determination if you're going to become an expert at it.
There are, however, people who don't see it this way. For these ones, it is easier to grasp calculations than it is to understand several aspects of the social sciences. 
In the arts or a course like English, there are no defined answers. Concepts and rules change from time to time, and what is applicable today may not be tomorrow.
English changes over time, and to be sure you are speaking correct English, you have to be conversant with these changes. Find out how easy math lessons are in Canada.
These constant changes do not apply to mathematics. Provided you can get the theories and formulas right; your answers can be predictable.
For example, if you are asked to multiply two by two, you are certain that your answer will be four by the laws of multiplication. This means if you know the formula guiding a particular operation, getting the answer becomes easy.
To learn math faster than you have imagined it to be, you must pay attention to the theories and formulas. Once you master them, proffering solutions to questions becomes possible no matter how they present themselves.
One significant reason people tend to shy away from studying math is that they feel it will take their time. However, Superprof provides you with a faster way to learn math or improve your knowledge of it.
Before we outline some of the ways you can learn math fast, let's answer a popular question many students ask when they are with their peers.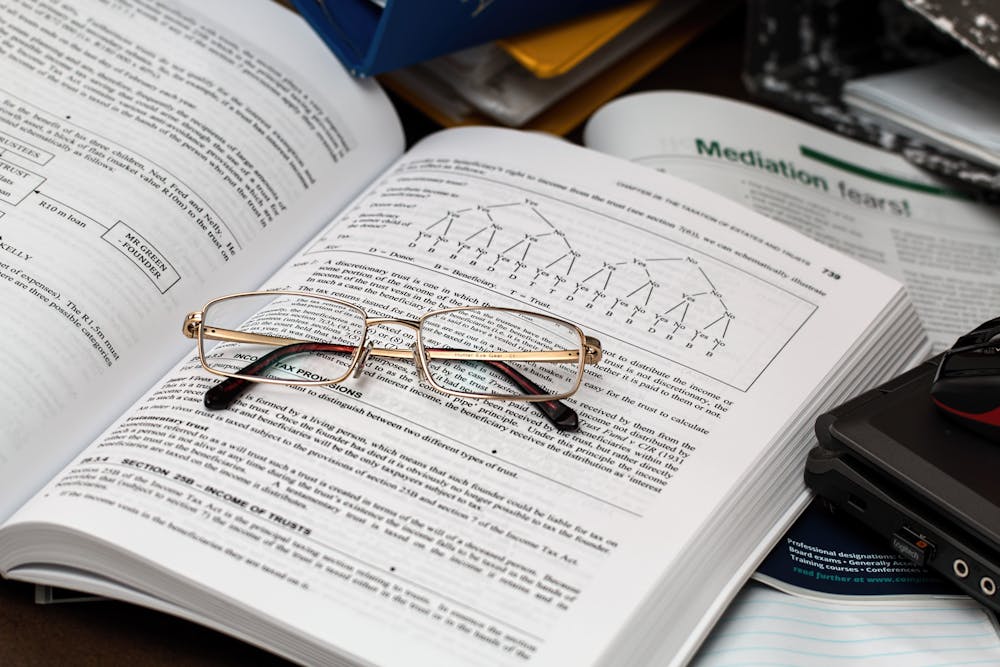 The best Math tutors available
1st lesson is free!
1st lesson is free!
1st lesson is free!
1st lesson is free!
1st lesson is free!
1st lesson is free!
1st lesson is free!
1st lesson is free!
1st lesson is free!
1st lesson is free!
1st lesson is free!
1st lesson is free!
1st lesson is free!
1st lesson is free!
1st lesson is free!
1st lesson is free!
How Easy is it To Study Math?
The ease of studying math is relative, and it depends on several factors. Every subject that appears to be easy to study for one person is difficult for another person.
It is not a fair judgment to determine the ease or otherwise of learning a particular course judging from the way you understand it.
While attempting to answer the question - how easy is it to study math? You will have to examine some important factors that make for ease of understanding.
Some of these factors that should be considered when trying to figure out whether or not it will be possible for someone to learn math fast include:
When you are interested in a particular subject or area of study, learning such a subject becomes easier and faster. Interest is what drives passion, and if you want to learn math fast, you have to be interested in it. While some have an inherent interest in studying math, others are left with no choice but to develop such interest.
Those who belong to the former always want to learn math, and it doesn't matter whether they need it in their personal or professional lives.
On the other hand, those who have to develop an interest in it along the way may have to do so because they need it, maybe for an exam or because they want to change careers.
Whether you have an inherent or developed interest in math, you need the interest to learn and learn fast.
Learning pace of the student
Another way to determine how fast a person can learn math is to look at the student's learning pace. Generally, there are two categories of people based on how fast they can learn math. Read more about how to learn math by yourself.
The first category is made up of fast learners. These people don't need long hours and consistent practice before they grasp what they are being taught. They are quick to master the formulae and how they apply to problem questions.
The second category of people is made up of slow learners. These people need more time and sometimes repetition before they can understand what they are being taught. That someone is a slow learner doesn't mean they are dull and will not do well IN mathematics.
The inability to separate the fast learners from the slow learners is a major challenge for the conventional school system. That is why you will have a math class where some students perform excellently and others poorly.
Those who perform poorly may not necessarily do so because they are dull but because the class moves at a pace that doesn't favor their learning mode and pace.
Availability of the student
To learn math fast, you need to devote a lot of time to it. Your availability determines how well and how fast you can learn math. It is almost impossible to compare the learning pace of someone who devotes about five hours a day to math to that of someone who devotes just two hours.
If you want to learn math fast, then you have to create more study time for it.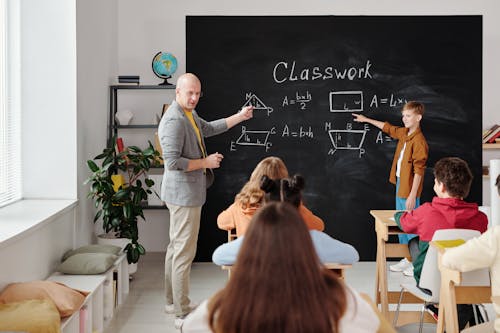 Teaching Yourself Math Quickly
If you are registering in a school to learn math, you have to subject yourself to that school's curriculum. There is a saying that "no wise student within a school system designs a curriculum for themselves." You have to be humble enough to move at the learning pace of the school as designed by the syllabus.
You want to learn math quickly, which may be a challenge because you may not need all of the courses. It might be that you want to study trigonometry, algebra, or arithmetic devoid of the other parts. How then do you go about learning well and quickly? It's simple, teach yourself.
It might look funny, imagining how that is possible. Yes, it is possible to teach yourself any area of math that you want to learn quickly.
An exam or test is coming up, and you need to prepare to take on the math aspect of the exams; how do you go about it? Or maybe there is an interview and not improving your knowledge of math may affect your delivery, how do you go about it?
Even though you have applied to the university to study math in a degree program, you need to know how to teach yourself math fast. The internet is the best place to go if you want to teach yourself math quickly. The various text, audio, and video devices can be of help to you.
Alternatively, you can consider getting hard copy materials and investing your time to study them. When studying these materials, you should note that mastering math is a process that may take a while.
Commit yourself to study daily, and you'd find yourself solving equations you never knew you could in days.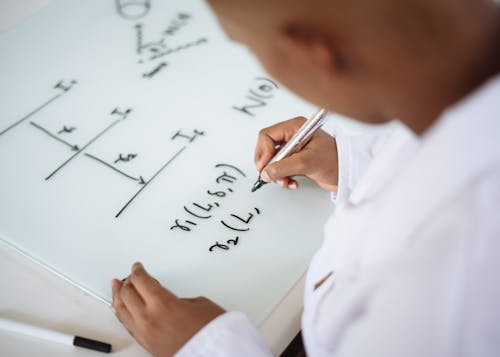 How Can You Teach Yourself Math Fast?
Don't just hop on the learning wagon because there are people around you studying math. You have to take a deep breath, sit back, and figure out the end you seek to achieve.
Yes, it is possible to study math for the fun of it or to do so for professional purposes. Whatever your reasons are for deciding to study math, they are justifiable.
The best methods to follow to teach yourself math faster than others include:
Figure out why you want to learn math
The first step towards learning math is to figure out the 'why.' Knowing why you want to study math is as important as the method you want to employ.
There is a relationship between why you want to study math and how fast you can do it. If your reason is to carry out an assignment, write an exam, or prepare for an interview, there is a high possibility that you will learn faster.
Create a comprehensive learning schedule
After figuring out why you want to learn math, the next step is to create a comprehensive learning schedule. To do this, you have to consider the time of the day you are less busy. You will also have to figure out how many hours a day you want to invest into studying math.
Creating a learning schedule is the best way to be disciplined with learning mathematics. At every point through the learning process, you are accountable to the schedule. Read more about online math lessons.
Find out how you can learn math fast
It is not enough to create a learning schedule; you have to know what learning mode works. You cannot learn math the way other people do if you want to learn it fast.
Do you have to read a course over and over again before you get it? Do you have to memorize the theories and formulae first before applying them to word problems? These are some of the major questions you should ask yourself when determining the learning model that works for you.
Hire a private math tutor from Superprof
It has been established that learning math is faster when you have extra support. As you advance through the different levels of math studies, it may become complex. You have to understand what differential equations, bearings, and distances, matrices, and indices are. These are complex mathematics that requires you to seek guidance.
There is no better way to find such guidance than to hire a math tutor from Superprof. Our math tutors are experts and can break down these complex areas to help you understand them better. With Superprof, there is a private math tutor near you that you can hire at an affordable price to help you learn math faster.
See how games can help you learn math fast.
The platform that connects tutors and students