Getting admitted into your preferred university is a step forward to building your career. First, however, you need to understand that university Physics is quite different from Physics in high school. While your highschooleducation gave you the necessary foundation for success as an undergraduate, you would face more advanced teaching methods, questions, and solutions.
Preparing for university can be daunting, especially when you don't know what to expect. With this in mind, you can work towards becoming a better student. Many first-year undergraduates struggle to adapt to the new teaching styles in a higher institution, leading to poor grades. But when you plan, you will be able to handle any challenge you may encounter when you become an undergraduate.
Some learning platforms also help new students prepare for university Physics. For example, you can hire a tutor to teach you some core topics in Physics to strengthen your preparation.
The best Physics tutors available
1st lesson is free!
1st lesson is free!
1st lesson is free!
1st lesson is free!
1st lesson is free!
1st lesson is free!
1st lesson is free!
1st lesson is free!
1st lesson is free!
1st lesson is free!
1st lesson is free!
1st lesson is free!
1st lesson is free!
1st lesson is free!
1st lesson is free!
1st lesson is free!
Are There Ways to Prepare University Physics?
Today, numerous students study Physics in universities and colleges, but many still admit that they find it technical and challenging. That said, before the new semester commences, you should practice some crucial ways to make studying the course easier. Most newcomers resume school without adequate preparation, making them overwhelmed by the new system. To get the most out of the higher institution, you need to study and manage your time.
See how to get help for physics studies.
Enjoying social events doesn't hurt, but you should do so during your free time. Unfortunately, many new students have poor time management skills, leaving them struggling with combining academic and social life. It would be best to balance leisure and study time so that you don't suffer from burnout. Here are some helpful ways for you to prepare for university Physics.
Learn the basics
Learning the basics means you have to brush up on your knowledge of high school physics. To be a good Physics student in college, you need to work on your foundation. If your understanding of concepts in Physics is shaky, you may encounter challenges as an undergraduate. Your professors will build on your existing knowledge, so you have to know what you are doing. Unlike in high school, your college instructor may not go over basic concepts.
Study textbooks recommended by your school
Another way to prepare for university Physics is by purchasing recommended textbooks. When you buy those textbooks, you will have a glimpse of what you should expect when you start university Physics. You can also study the books, and answer questions in them. With this, you have more vital knowledge of the subject matter.
Take preparation courses
Preparation courses are courses that expose you to advanced syllabuses. Your first year studying Physics at the university will be more straightforward when you understand certain concepts ahead of class. In the university, you would have to do a lot of personal research and reading because your professor may not teach every aspect of the topic.
Are There Benefits Of Studying Physics?
Physics is a study that shows how things work. Students that want to amplify their reasoning and problem-solving skills would enjoy physics. Also, Physics is crucial in Engineering and other technical aspects of Science. Although studying physics is a personal choice, you should consider it to enjoy some benefits. Learn about the tips for a successful study.
 Technology is a vital part of human life. We use it for more efficient learning, faster commuting, and seamless living. Without physics, inventors wouldn't have been able to bring ideas to life. Numerous benefits come with studying physics, and some of them are below.
It opens up job opportunities
When you study Physics, you will enjoy numerous job opportunities. Some employers need applicants with experience in university physics, especially in industries. Physics students understand principles that make experiments work. Besides principles, the course has a lot to do with trends and patterns, helping them predict a future occurrence. You may also enjoy high pays and other attractive incentives.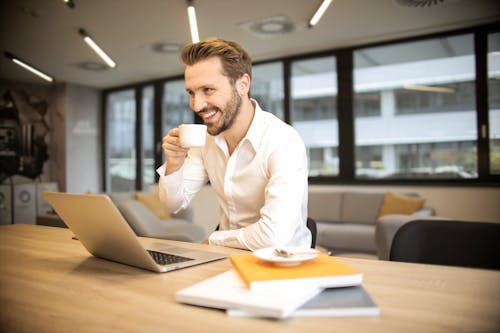 Complements other related courses
Physics is a subject closely linked to Mathematics and Engineering. So, when you study Physics, you would find other courses easier as they are related. For example, Mathematics utilizes graphs for equations and other elements. Similarly, Physics students also create graphs when solving some problems. That said, 
Engineering deals with motion, making it also closely related to Physics.
Sharpens your problem-solving skills
Problem-solving is an in-demand skill in today's world. Everyone needs this skill to proffer quality solutions to problems. If you study Physics, It will equip you to look at issues from numerous perspectives. With this, you can find solutions to technical issues needing high reasoning abilities.
The best Physics tutors available
1st lesson is free!
1st lesson is free!
1st lesson is free!
1st lesson is free!
1st lesson is free!
1st lesson is free!
1st lesson is free!
1st lesson is free!
1st lesson is free!
1st lesson is free!
1st lesson is free!
1st lesson is free!
1st lesson is free!
1st lesson is free!
1st lesson is free!
1st lesson is free!
What Careers Are Available for Students Studying Physics?
Physics is a science course that opens many career paths for undergraduates. Admittedly, it has an impact on the life of the average human. Many scientific inventions exist because of Physics. Inventors use their knowledge of physics to build equipment, cars, ships, and many other types of machinery to better lives. 
Although there are numerous Physics subfields, you can study any aspect you desire to choose a career path.
Career choices in Physics are diversified due to the reach and importance of the subject. Physics also improves data analysis, mental reasoning, and the ability to express complex ideas in a way people will understand. If you want to study university Physics, there are some career parts you can consider.
Scientific Researcher
Do you love researches? Then you will enjoy becoming a scientific researcher. Besides conducting investigations in Physics, scientific researchers also explore other aspects of Science to find answers to complex questions. If you want to become a researcher, you may need to further your education by taking up a postgraduate degree in Physics. This will prepare you for various aspects of research and increase your chances of landing a job as a researcher.
Data analyst
A data analyst is a person that checks, reviews, and transforms data to find valuable information. When you study Physics, you have better skills to conduct a thorough analysis of data discovered. Data analysis is crucial for decision-making in organizations and firms. You can take up a career as a data analyst in numerous firms to help make decisions.
Is it Possible to Excel in University Physics?
You might wonder if it's possible to get good grades when studying Physics at the university. Excelling in Physics is doable when you are determined for success and are willing to work hard for academic excellence. Although first-year Physics courses are introductory, you must not get carried away. To have enough time to study all your lessons, you should start reading during the first week of University resumption.
Studying early each day helps you find areas where you are strong and aspects you may need more help with. Luckily, you can also hire an expert Physics instructor to streamline the process. However, your professor can only teach you so much, making it crucial to hire extra hands for better understanding. Your tutor would work towards simplifying complex ideas, helping you comprehend the significant aspects. Here are some techniques you can work on to excel in the university.
Structure your schedule
Naturally, undergraduates lead busy lives, attending classes and getting involved in school extracurricular activities. However, to excel in Physics, you need to plan how to spend your time. If you don't schedule properly, you will struggle with time management, making it hard to find enough time to study. Having a social life in college is vital, but you have to find a way to make everything work.
Take notes during classes
To succeed academically, ensure you take notes during class. Your professor may also say things that are not in your recommended texts that you need to note. Similarly, taking notes engages the visual and mental senses for better understanding. Finally, taking notes in class will narrow the content you need to study for exams, reducing the workload.
Where Can You Find Tutors to Prepare You for University Physics?
After deciding to hire tutors to help you study Physics, you may not find a platform that meets all your needs as a student. A good learning platform has knowledgeable instructors with the right resources for teaching their tutee. Superprof is the platform that you need to prepare for the university. Superprof is the world's largest learning platform for learning Physics.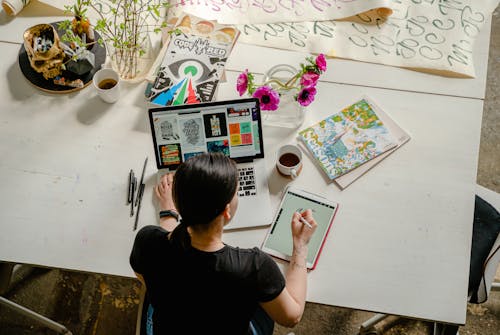 Tutors at Superprof are academically qualified and experienced to teach you Physics as you prepare for a more advanced curriculum. Superprof tutors understand that every learner learns differently, helping them create a customized tutoring style that you feel comfortable with. In addition, the instructors are approachable and friendly, so you have nothing to worry about when you have questions or problems.
Tutoring fees are affordable, helping you achieve much more even while working within a budget. You should hire a tutor at Superprof today for a more robust understanding of Physics and other courses.
Starting your education as an undergraduate can be nerve-racking, especially when studying Physics. However, you can make things easier by using helpful techniques to record success in the higher institution. Similarly, hiring a tutor from Superprof would help you immensely as you prepare to study advanced Physics.
See how to make the most of university resources for studying physics.
The platform that connects tutors and students