For the majority of students in Canada, physics is a subject that most of them are eager to abandon as it comprises complex mathematical principles and problems. However, the science subject is fascinating and has greatly contributed to assisting people around the world in understanding the basics of developing all kinds of technological advances.
Are you aware that there are several simple hacks that a student could learn to improve their ability to comprehend physics in Canada, and as well improve their grades in school? In this article, Superprof will teach you how to succeed as you embark on studying physics in any university in Canada.
The best Physics tutors available
1st lesson is free!
1st lesson is free!
1st lesson is free!
1st lesson is free!
1st lesson is free!
1st lesson is free!
1st lesson is free!
1st lesson is free!
1st lesson is free!
1st lesson is free!
1st lesson is free!
1st lesson is free!
1st lesson is free!
1st lesson is free!
1st lesson is free!
1st lesson is free!
What Are Tips for Studying Physics in University in Canada?
Universities generally create a foundation for students to build on all their respective programs. They expose students to deeper understanding of every course they study; this is to ensure that last minute rush to understand a concept is avoided. Understanding physics requires knowledge of its basics. This is one of the primary keys to success in this science subject. Learn more!
Essentially, tutorship and following the suggestions below will help you earn your desired grades in university physics in Canada. These tips include:
●      Time management
Before you focus on physics, it's important that you take time management into consideration. You should set up specific time to carry out studies, this prevents procrastination and all forms of distractions. Focus more on studying science subjects, as they involve lots of calculations, this way your brain will get used to solving tough questions which involve calculations. You're simply exercising your brain.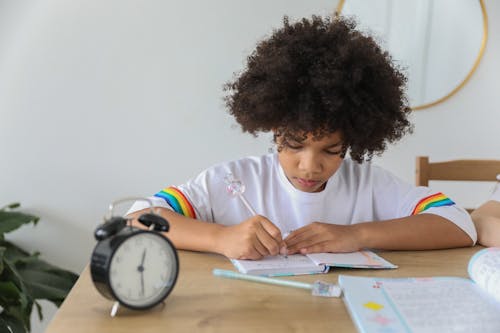 ●      Be more practical
Practical and application contribute massively to your success in physics. Asides from this, being practical equips you with knowledge to apply in different environments. You should take class practical seriously as it's quite impossible to ace physics if you don't understand its practical aspects.
Assign more time to grasping concepts in physics.
●      Understand equations
Calculations form the bulk part of physics learning. Therefore, it's essential that every student should give them priority during study. No one would want to hire someone with zero knowledge in calculating kinetic energy and acceleration because applications and practicals essentially build the basics of your equation knowledge.
Head over to Superprof to find the best physics tutors in Canada who will help you understand all kinds of equations in physics.
●      Attend physics tutorials
Your teacher might not have all the time to proffer solutions to areas you find difficult in physics study. But by attending tutorials, you could polish your ideas. Physics tutors in Canada offer quality sessions that will help you ace your physics' assessment, and as well let you understand the course more efficiently.
●      Group discussions
We can't possibly ignore the contributions of group discussions in university physics. You can create groups and brainstorm with your group members to improve your understanding of the subject. In the group discussion, you should ask questions and ponder on them; this will bring up new ideas and as well improve your level of understanding.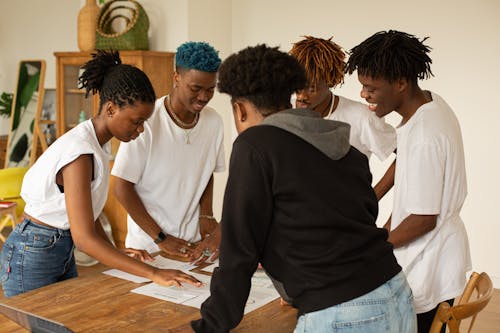 University Resources to Learn Physics in Canada
There are several resources students could use to learn physics in Canada, some of these resources include:
●      CERN
The main idea behind CERN is to create an environment where atomic physics can exist. Therefore CERN members would stop at anything to help researchers or students looking to learn new concepts in physics. Working with the platform provides you with adequate facilities needed to broaden your knowledge.
Do you know that CERN is of great help to university students in Canada studying physics?
●      American Institute of Physics (AIP)
AIP is a federation that pushes the success of individuals looking to uphold the enterprise of physical sciences. As a university student studying physics, you're one of these individuals, and you're entitled to every benefit AIP is willing to offer. Having one of the best websites for physics in the world, AIP is your one stop spot for resources to learn physics.
●      Jefferson Lab
Do you seek resources for your practicals? Well, you can check out the Jefferson Laboratory. This physics laboratory seeks to improve the understanding of physicists around the world. The lab has played a big part in several inventions around the world. Even till this day, the Jefferson Laboratory is still known for its abundance in laboratory resources for physics. You should check this laboratory out for your physics practical problems.
Physic Forums aim at providing an environment for students, educators, and scientists to discuss and understand physics. Physic forums are facilitated by professionals and veteran physicists. Since the inception of Physics forums, they have been focused on educating students on physics, hence the availability of integrated resources on the platforms. You're assured of an exceptional learning experience on this platform as a student.
How to Adequately Prepare for University Physics Assessments in Canada
The best way to ace your physics assessments is by preparing well for them. Check out ways you can accomplish that:
●      Understand the Basics
Physics as a science subject is based on central theories with which everything is adequately developed. This means that any physics problem you will come across is centered on the fundamentals of physics. The mistake most students make is that they try to memorize complex formulas instead of understanding the basics of the formula, how it's derived. Here are some basic equations on which complex equations are built:
Current velocity = Initial velocity + (acceleration x time)
Work = Displacement x force
Force = Mass x acceleration
Momentum = Mass x velocity
Understanding the concept behind these formulas makes it easy for you to solve complex physics problems.
●      Learn How Basic Equations Are Derived
After you must have memorized the equations used in physics, the next thing you need to do is to study how the equations work and more importantly, why they work. This will call for you to understand how these equations are derived, giving you a clear understanding of how these equations are related, and in a short period of time you will understand how each physics problem is solved.
●      Account for Every Details
Try as much as possible to account for every detail when solving physics problems as these problems are a model of real-life situations, and they simplify the way different things work, making every situation easy to understand. Tutors most times tend to leave out crucial details to test the student's understanding; this is where you'll have to memorize small details that will help you deliver top-notch answers.
●      Improve your math skills
As we mentioned earlier, physics is closely related to mathematics, as it also involves a series of calculations, the two are interwoven. One of the ways to ace your physics assessment is to improve your ability to solve mathematical problems.
The best way to achieve this is by studying physics alongside mathematics. This way, you'll be able to manage formulas and problems in both subjects as they are closely related.
●      Simplify the situations
Most students have seen situations where the physics problem seemed too difficult to understand. However, whatever the physics problem is, understanding how to simplify the problem makes it easy for you to solve it. Simplification involves taking another look at the problem and running proper analysis.
After a while, you'll realize that it was easier than you presumed. Stay calm and liken the physics problem to familiar scenery by simplifying in your mind.
Using Friends for Physics Help in University of Canada
To study fast and effectively, it's good to seek help from friends, teachers and tutors. You could achieve this by simply organizing study groups where everyone gets to share ideas, solve physics problems collectively. Study groups help you understand physics topics very well, as it will be viewed from different perspectives by the students.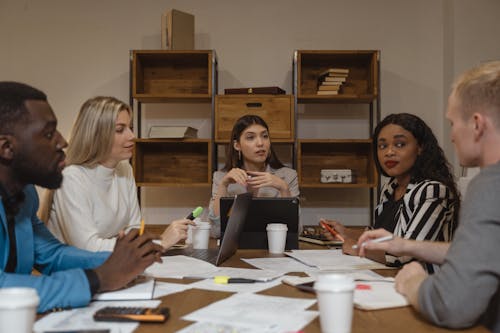 Unlike other sciences courses, physics requires regular practice in order to comprehend faster. Students tend to practice examples faster when they work together. There are a number of platforms online where students can meet friends and tutors to help them with all kinds of physics problems. Getting yourself familiar with these platforms makes it easier for you to ace your grades. See tips for creating study groups in school.
Final Thought
There is no easy way to improve your understanding in physics. However taking the tips discussed in this article into consideration, could help you improve your grade, and your understanding of physics. You could start with the fundamentals, and you'll in turn find it much easier to comprehend the major principles needed to improve your grades generally.
A successful career awaits you if you adequately understand the concept of physics. There are several professions you could pick from across the world. Every employee wants a worker who is capable of applying the theoretical knowledge from physics tutorials in the real world experiences. Therefore it's advisable not to work only towards improving your grades, but also towards improving your understanding in physics as it will help your future career.
The platform that connects tutors and students