Tennis is arguably one of the toughest among the most popular sports to play. There is a well-known rumor that tennis and golf are the two sports you can play for years and remain at about the same level with slight improvement.
As a beginner, reading these first two lines probably made learning tennis a little bit more daunting for you. However, you don't have to worry; you can learn and play tennis at the highest levels even if you're just nineteen - Leylah Fernandez did it, you certainly have a good chance too.
Aside from Milos Raonic, Leylah Annie Fernandez is one of the most exciting and talented young tennis players of Canadian origin in the past few years. She experienced a breakthrough season in 2021, reaching the US Open final, where she lost to a similarly talented youngster, Emma Raducanu. But who is Leylah? And how did her journey start? All these questions are crucial to knowing her and understanding her value as a sportswoman, so let's get started.
The best Tennis tutors available
1st lesson is free!
1st lesson is free!
1st lesson is free!
1st lesson is free!
1st lesson is free!
1st lesson is free!
1st lesson is free!
1st lesson is free!
1st lesson is free!
1st lesson is free!
1st lesson is free!
1st lesson is free!
1st lesson is free!
1st lesson is free!
1st lesson is free!
1st lesson is free!
Who is Leylah Fernandez in the Game of Tennis?
Born in Montreal, Quebec, Canada, in 2002, Leylah Fernandez is a professional tennis player. Her father is George Fernandez and her mother Irene Fernandez is a Filipino Canadian. She is the second of three children and can fluently speak French, Spanish, and English. Her younger sister Bianca also plays tennis and is a huge admirer.
Leyla is a left-hander, and she started playing her tennis by the time she was five. However, at ten years old, she already began competing, and her parents enrolled her in a provincial development program in Montreal.
She had consistently demonstrated a passion for sports early and played volleyball and football before learning tennis. Her father pointed out how she would always spend hours hitting her shots against a wall and practicing any chance she could get.
Unfortunately, she got cut out of the national program not long after, and her father decided to become his daughter's tennis coach, despite not playing tennis himself. Nevertheless, the overwhelming support she gained from her parents during this period laid the foundations for her success in the future.
She drew inspiration from Justin Henning, a former world number one and a seven-time Grand Slam winner with an Olympic gold medal during her tennis training. Leylah particularly admired her stature and how she dealt with more prominent tennis players.
Justin Henning had a great serve and a characteristic deadly drop shot that opened up the court, leaving opposition players vulnerable to slices. This style and technique of play inspired Leylah to practice more and believe she too can be a tennis professional.
In 2017, her dream of becoming a pro was finally realized, and she earned winnings worth more than $3,500 for playing in both single and double tournaments. The next year, Leylah won the first WTA match of her career by reaching the second round after defeating a fellow Canadian.
By 2019, she participated in the Australian Open Single Girls Tournament, where she made it to the final but couldn't come home with first prize. However, later that same year, she won the Rolland Garros junior title and became the first Canadian in 2016 to clinch a major grand slam title.
After mixed performances in 2020, she enjoyed a fantastic run to the US Open 2021 final. Leylah became the youngest player ever to defeat three top-five seeded players in the same major tournament since Serena Williams in 1999.
Some of the star-studded opponents she defeated include Naomi Osaka and Angelique Kerber, two US Open champions. Her showdown match with fellow teenager Emma Raducanu became the first all-teen final at the US Open since 1999.
Tennis Canada announced her as the winner of the 2021 Excellence Award in the Best Female Player of the Year Category, Most Improved Player, and Singles Player of the Year.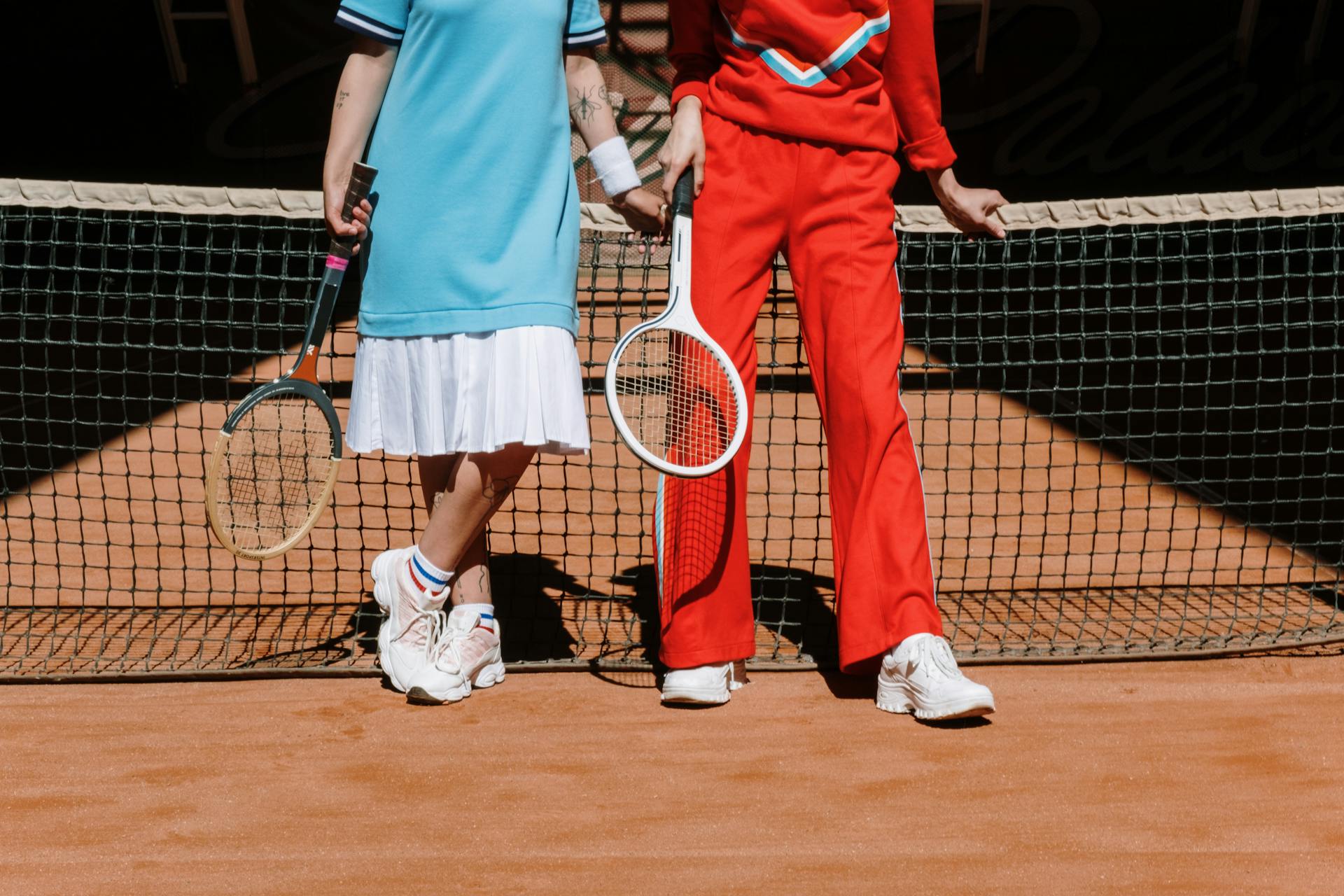 What Are Tennis Lessons You Can Learn from this Great Player?
There are several things individuals everywhere can learn from Leylah Fernandez, but some lessons are specifically essential to women and female athletes in Canada. Women in sports tend to face many challenges on and off the court. No matter what sport you play, there's a lot of inspiration to be found from a young professional who overcame the odds to play in the US Open final.
Here are some tennis lessons you can learn from this tennis great;
Mindset determines your age
In any sport you play, your conviction and mindset are more important than the age you start playing. Usually, artists have short-lived careers due to the demands of their sports and the time it takes to master them. The physical demand it takes to play at a high level for consistent periods can only be maintained for so long. Leylah Fernandez reached the US Open final at 19, so if you think you are too young, think again.
Especially at a young age, it is straightforward to lose focus and get carried away by distractions. Leylah Fernandez started practicing on her basement walls before getting into a professional tennis program. It doesn't matter where you are in Canada or if you have limited resources, don't lose focus and follow your dream.
Don't place too much pressure on yourself
No matter the stage of development and the goals you have in mind, always remember not to put too much pressure on yourself. Famous sportsmen and women always refer to how putting too much pressure and expectation on themselves contribute to their failure. As an athlete, always have a clear mind on your objective without placing unnecessary expectations or pressure on yourself.
As much as you want to dedicate your life to becoming the best tennis player you can be, you should also focus on things that matter too and not get drawn into your work or passion. Take tennis lessons often but not more than required, and always remember to rest and blow off some steam after a long week of training.
The best Tennis tutors available
1st lesson is free!
1st lesson is free!
1st lesson is free!
1st lesson is free!
1st lesson is free!
1st lesson is free!
1st lesson is free!
1st lesson is free!
1st lesson is free!
1st lesson is free!
1st lesson is free!
1st lesson is free!
1st lesson is free!
1st lesson is free!
1st lesson is free!
1st lesson is free!
Can I Learn How to Play Tennis Like Leylah?
There is, but it will take some effort and consistency, as in Leylah's story. First, you would have to adopt a training and diet regimen and watch Leylah's matches and training sessions to get a good idea of her footwork and technique if you intend to adopt her style.
Leylah usually works out on the beach because the sand makes tennis movements harder to execute, and she does some cardio and plyometric workouts related to tennis movements. She also goes for three to four hours of tennis training each week with two hours of fitness work before each practice.
She also plays soccer to help improve her speed because it provides stamina and sprint speed needed in tennis. To top it off, she advises aspiring tennis players to always focus on their mental and physical health to be happy playing tennis.
Some other training methods might suit you, so don't be scared to experiment with what you think is right. For example, you can learn to play tennis anywhere in Canada through the Superprof website.
How Did a Tennis Coach Help Leylah Fernandez Become a Pro?
Leylah Annie Fernandez would not be much of a tennis player without her father, George Fernandez. The latter used what he learned as a professional soccer player in South America to help his daughter maximize her potential to play tennis.
George started teaching his daughter how to play tennis by 10, and since then, she has gone on to win tournaments and reach a US Open final. Although he had never played tennis before, he took on the challenge when the duty came.
His determination to coach his daughter has helped her maximize everything within her athletic frame to put her right in the discussion amongst the best female tennis players in the world. In addition, his soccer knowledge helped his daughter hone her sprinting and stamina skills while putting her on the best diet for her frame. 
Read about another skilled Canadian tennis player: Bianca Andreescu.
It has turned out well, and the pair's relationship has continued to evolve since he dedicated his time to becoming her tennis coach.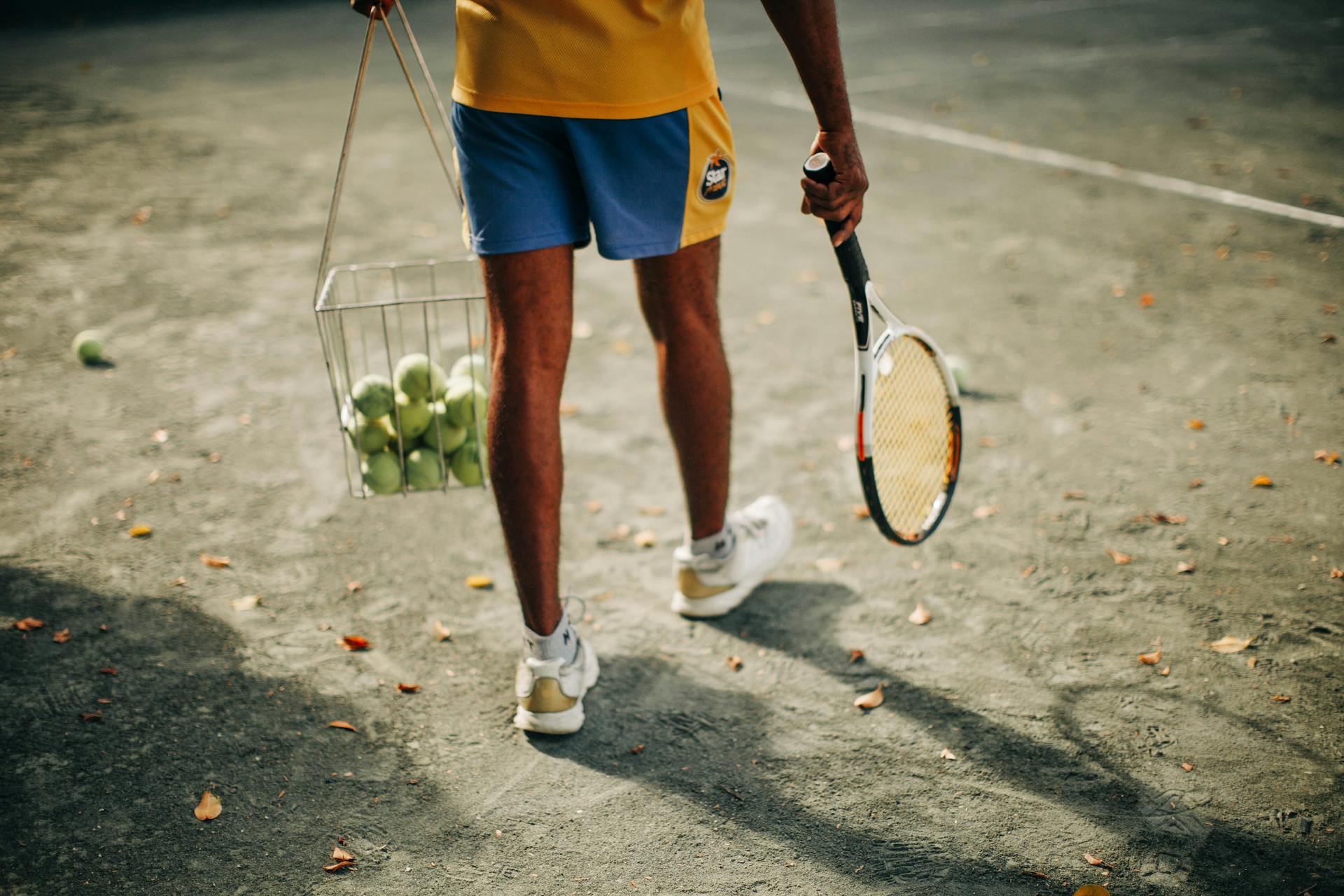 Why Should You Hire a Superprof Tutor for Tennis Lessons in Canada?
Having an experienced and qualified tutor to teach you how to play tennis is important in your journey to becoming a good tennis player. With the help of a tennis master from a learning platform such as Superprof, you can play tennis more efficiently anywhere in Canada.
Superprof offers private tutors that share their expert knowledge to help you master a range of subjects, sports, and instruments. A messaging platform is also provided for you to contact your private tutors and discuss the details of your lessons. You can choose to have your lessons at any location in Canada and change your locations anytime based on convenience.
On Superprof, several tennis tutors also offer online tuition. To apply for online tennis lessons, you would need to select the webcam feature in the search engine to see the available tutors near you. So find tennis lessons online and be on your way to becoming a great professional player!
If you want to have fun playing tennis, getting the right coach and learning the right techniques are vital steps you need to take. If you're not lucky enough to have a brilliant dad coach like Leylah, Superprof can connect you to the best tennis coaches in Canada near you. Remember that you can be a great tennis player if you put in the work and get the right help!
Discover how Eugenie Bouchard made it to the tournament in Canada.
The platform that connects tutors and students