Dancing has always been used in different countries as a form of entertainment. As a result, dance has become very diverse and multi-cultural.
Dance in Canada is not left out. Across its 13 provinces and territories, various types of dance styles are used all over Canada for different social, religious, ceremonial, erotic, and even martial purposes.
Many Canadian dancers have left their footprints in history by exploring various dance styles and impacting the lives of many through dance.
Chances are you want to learn more dance songs in Canada, and everything else that dancing offers. This article explores the various types of popular dances in Canada alongside their histories and famous dancers.
The best Dance tutors available
1st lesson is free!
1st lesson is free!
1st lesson is free!
1st lesson is free!
1st lesson is free!
1st lesson is free!
1st lesson is free!
1st lesson is free!
1st lesson is free!
1st lesson is free!
1st lesson is free!
1st lesson is free!
1st lesson is free!
1st lesson is free!
1st lesson is free!
1st lesson is free!
Traditional Dances in Canada
An example of a traditional dance that is popular in Canada is the Red River Jig. Although the Canadian Métis own this traditional dance, its origins can be traced to the traditional dances of the people who started the Métis Nation. This includes the French, Scots, First Nations, English, and Orcadian people.
Its name is from the North's Red River —the river bordering USA's Minnesota and North Dakota that flows towards the north to Manitoba, Winnipeg in Canada, and Hudson's Bay.
There are also the folk dances of English Canada to which the popular square dance belongs. This dance type widely spread from Newfoundland up to B.C. With step dance contests' popularity in recent times, especially in Ontario, square dance became even more popular.
Discover the different styles of dancing throughout Canada here on Superprof.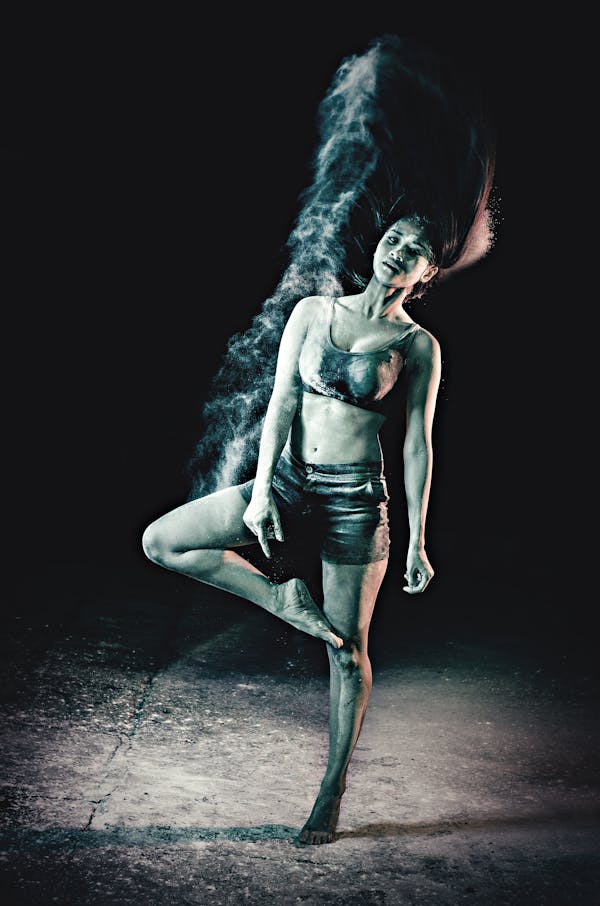 Step dance which infuses performative dancing with a constantly evolving dance nature, allows its participants to be creative and expressive. Older folks participating in this type of dance maintain the old-fashioned or traditional form.
However, the other dancers, especially the younger ones, tend to infuse the tap dance known for its exhibitionism into step dancing.
During step dancing, participants wear nontraditional taps on their shoes to amplify the leg movement sounds while folk music spiced with the jig, reel, and hornpipe plays at an increased tempo.
Good Dance Songs in Canada
Below is a list of good dance songs in Canada that are varied by genre and theme.
Where Are You Now - Lost Frequencies · 2021
Crazy What Love Can Do - David Guetta · 2022
Love Brand New - Bob Moses · 2022
Love We Lost - Armin van Buuren · 2022
Escape - Kx5 · 2022
Jiggle - Duke & Jones · 2022
Trompeta - Willy William · 2022
The Motto - Tiësto · 2022
Best Part - Daniel Caesar · 2017
Drinking in L.A. - Bran Van 3000 · 1997
Famous Canadian Dancers
Below are several famous Canadian dancers who have been exceptional in their dance career journeys and, consequently, have become famous.
Emma Portner is a Canadian dancer born in Ottawa. Since her childhood days when she attended Canterbury High School for its specialized arts program that was helpful in her dance career, Emma also took dancing classes at Ailey School. It was after this she kick-started her professional dance career.
She has since gone on to win the Young Choreographer of the Year award in 2014 by the American Dance Awards and the Capezio ACE Awards in the same year.
As a contemporary jazz teacher, Emma currently handles dance classes, teaching adult dances at New York's Broadway Dance Center.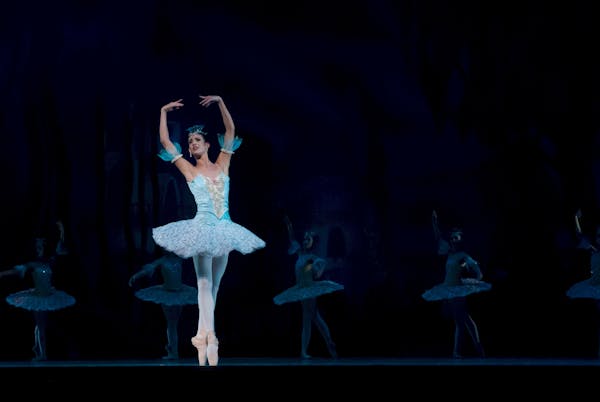 Isabelle and Paul Duchesnay
Isabelle and Paul Duchesnay are now retired ice dancers born in Aylmer, Gatineau. Both dancers were partners who, at the peak of their careers, secured the World Championship title in 1991.
The duo first started skating and later switched to ice dancing, where they first took ice dance classes before succeeding in their careers.
Both dancers have bagged several career achievements and won several awards and medals, such as the gold medal at the Winter Olympics in 1992, the world title in 1991, and the Best Performance Award-Performing Arts Program or Series by the Gemini Awards in 1996.
Alain Doucet and Anik Jolicoeur-Doucet
Alain Doucet and Anik Jolicoeur-Doucet began their dance career as partners when they were both aged 11 and 13, respectively. Both dancers devoted an enormous amount of time and effort to dance classes before winning their first major title in 1987 —the Canadian Amateur Dance Championship in Standard.
They have also secured the Professional 10 Dance World Championship four times.
Maurizio Vescovo and Andra Vaidilaite
Although Mauricio Vescovo and Andra Vaidilaite were of Latin origin, the duo professionally represented Canada in international dance sports and won several trophies.
Popularly known for their Latin World Cup Championship in Moscow in 2013, the duo also bagged several other achievements and awards from various dance sport competitions such as the International Championship, WDC World, Blackpool Dance Festival, and the U.K. Open championships.
Anton Belyaev and Antoaneta Popova
Before retiring in 2018, Anton Belyaev and Antoaneta Popova bagged several achievements during their professional career. After the duo began dancing together in July 2008 as Youth for Canada, they represented Canada in Bulgaria - Bourgas in September 2008. They have since gone on to win the WDSF PD World Championship Ten Dance (2016 World Dance Championship 2016) held in Leipzig, Germany. They also secured the third-place spot in Vienna's 2013 World Ten Dance Championship.
Richard Lifshitz and Greta Korju
In 2013, Richard Lifshitz started dancing with Laura Robinson. Although the duo does not professionally compete, they have achieved multiple milestones and awards representing Canada internationally.
After their first significant competition in Montreal, Canada, the duo has gone as far as winning the world Under 19 Youth Latin competition (WDC Disney Resort) in 2013, which took place in Paris, France.
Vadim Garbuzov
Popularly known for his excellent dance skills, Casino Garbuzov started his journey into dance at the early age of 7 when he enrolled in a dance school in Vancouver, Canada.
In 2004, he paired with Nadiya Dyatlova to win the Canadian Youth Championships in Latin and Standard. He then got another pairing with Kathrin Menzinger, with whom he reached the World Youth 10 Dance Cup finals in 2005.
Switching to the adult category, he also won the Austrian 10-dance championship and made it to the semi-finals in the World 10-dance Championship in Moscow.
Once again, he made it to the finals of the European Ten-Dance Cup in Minsk in 2010 with his partner, Kathrin Menzinger.
History of Dancing in Canada
Right from before the existence of Canada as a country, dance existed. It was a vital aspect of the religious, ritual, and social lives of the people who previously inhabited now Canada —also called the Aboriginal peoples.
Dance was discovered to have been recorded in ancient materials such as Jacques Cartier's diaries of 1534, who wrote on being approached along Chalem Bay's shores by seven canoes carrying "wild men... dancing and making many signs of joy and mirth." Learn more!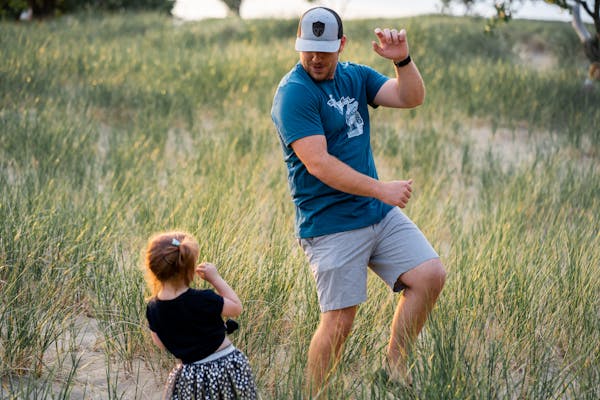 With the advent of time, colonization, and immigration, Canadian natives preserved only a scarcely hold on their dance heritage that was once rich. The Aboriginal dance eventually and inevitably lost its impact on subsequent dance developments in French or English Canada because of the harsh and unwelcoming treatment the European settlers gave the Aboriginal cultures that they displaced and disrupted
The silencing of Aboriginal dance forms and cultures took place in many ways, such as the restriction placed by the Canadian government on the Potlach practice —a two-dance series ceremony held by the Kwakwaka'wakw around the late 19th century and during the early 20th century.
The end of the 20th century saw the indigenous dance performance establish, evolve, and emerge as a vital aspect of the Canadian Aboriginal communities' culture.
Since then, contemporary first nations dancers and dance artists have explored the roots of Aboriginal dance forms through contemporary and ballet-based choreography. These contemporary First Nations dancers and dance artists have also contributed efforts to:
Invigorate traditional folkloric stories
Interact with communities of First Nations to provide a plethora of perspectives on their histories
Maintain a once-endangered tradition that was almost completely extinct by Canada's colonial policy.
Notable dance artists contributing to this include Raven Spirit Dance in British Columbia and Santee Smith's Kaha: wi Dance Theatre in Ontario.
The Karen Jamieson Dance Company, in British Columbia and other places, has strived to assess the potential interactions of the Aboriginal dance traditions with the non-indigenous forms of dance traditions in English and French Canada.
Learn How to Dance from Superprof
Suppose you have been excessively curious about learning how to dance from the comfort of your home with your search history containing phrases like "dance classes near me", "adult dance classes near me", "ballet classes in Toronto", etc. In that case, Superprof is the best option for you.
Superprof is an online learning resource dedicated to teaching various topics, including dance lessons, hip-hop dances, and ballet dances, among others.
The platform is also rich in other academic disciplines and personal development. With seasoned and professional tutors committed to imparting you the best knowledge, you can fix a convenient schedule with a tutor from Superprof and learn your preferred courses and lessons from the comfort of your home.
Take the bold steps by hiring a dance teacher for online lessons. Discover the various dancee styles in Canada.
The platform that connects tutors and students