Chemistry, like physics, is a very challenging course for many students in the sciences department. Not only does it require a lot of effort and commitment, but attention to detail is very key to mastering chemistry. Chemistry is the natural science that covers the scientific study of the properties of matter. It includes compounds composed of atoms, molecules, and ions.
It is difficult to grasp the basics of chemistry, but you can if you put your mind to it. Self-study is one of the best methods used by students, especially in this digital age. It has many advantages, such as helping them develop problem-solving skills and getting a level of control over your academics. It is also said to improve individual self-esteem.
Although some students might prefer to learn in a conventional learning environment with other students, still, self-study is still widely practiced in many parts of Canada. See how to manage your time for self study.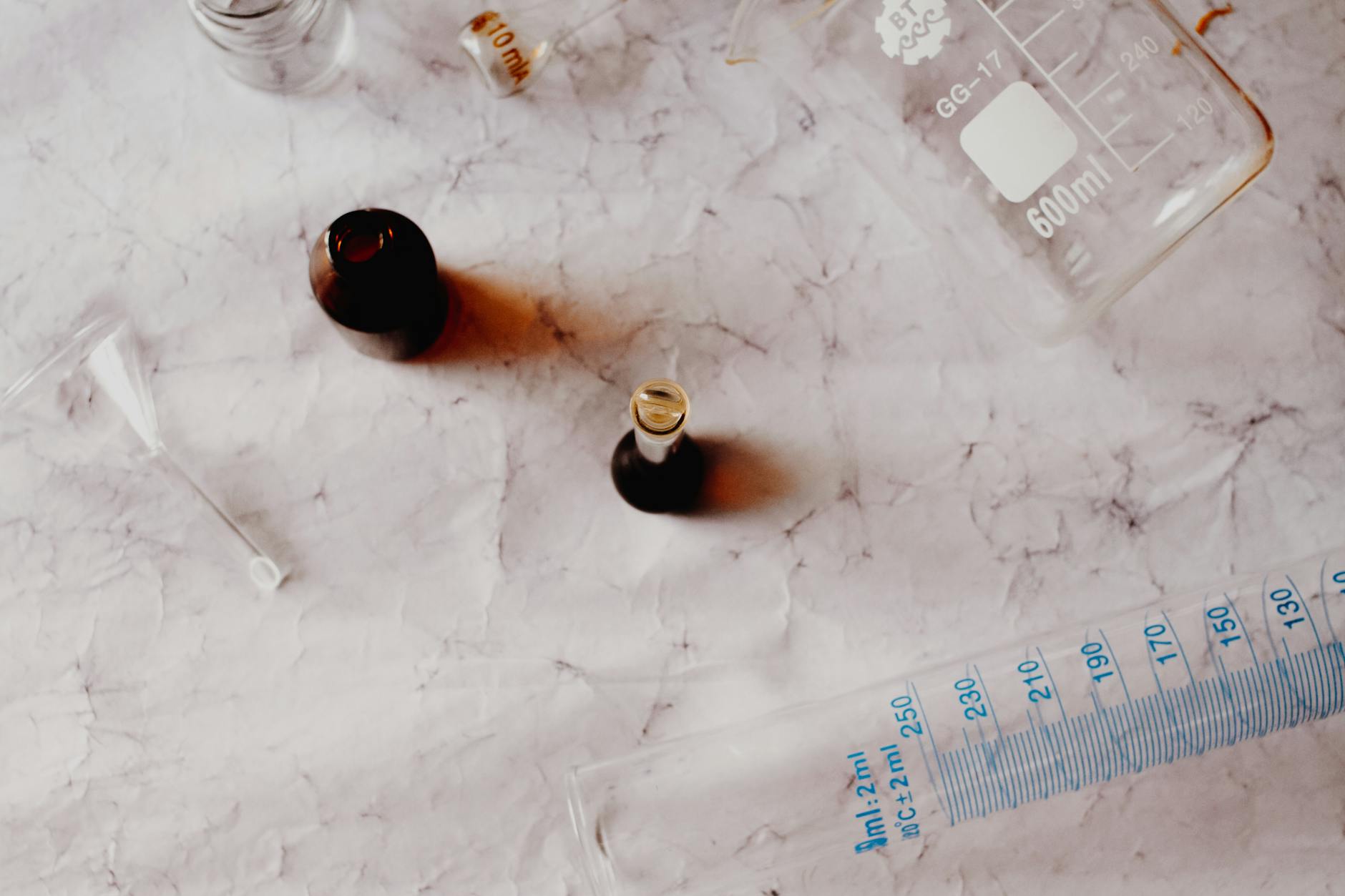 The best Chemistry tutors available
1st lesson is free!
1st lesson is free!
1st lesson is free!
1st lesson is free!
1st lesson is free!
1st lesson is free!
1st lesson is free!
Dr. Mary (ambassador tutor)
1st lesson is free!
1st lesson is free!
1st lesson is free!
1st lesson is free!
1st lesson is free!
1st lesson is free!
1st lesson is free!
1st lesson is free!
Dr. Mary (ambassador tutor)
1st lesson is free!
Can You Get a Chemistry Degree Without Applying to a University?
Can you acquire a chemistry degree without going to university? Yes, you can, as there are online chemistry courses that offer certification upon completion. Although it might not be similar to the degree given in a university, it can help you get jobs.
Online schooling programs and external degree programs are becoming more important and continue to help us move further into the digital world. You can take part in some courses online, either free or paid. Superprof also provides online chemistry lessons and reliable virtual tutors that can provide virtual chemistry lessons to aid self-study.
Chemistry explores the composition, structures, and properties of elements and compounds. To study chemistry, you have to understand basic math, calculus, and geometry. A chemistry degree program in uni generally trains people in both the theoretical and practical aspects of the discipline.
You also have to consider the possibility of spending the most time in the laboratory. The perks of having this degree are that it provides many career options, such as being a pharmacologist, toxicologist, analytical chemist, biotechnologist, or engineer. It wouldn't only guarantee you science-related jobs but also technical writing and the least popular, law-related jobs. With a degree in chemistry, you can also study patent law. 
Chemists are also responsible for developing many of the chemical products the world uses. With this, they help to improve our lives, find cures for diseases and solve a crime.
Without going to the university for a degree in chemistry, the other option is self-learning or hiring chemistry tutors to help you out. Before doing that, you need to understand the basics of chemistry and what aspect you want to specialize in.
What Chemistry Major Should You Focus on When Learning Yourself?
How do you know which chemistry major is best for you? Generally, how do you know you have a passion for chemistry? You might get a little bit excited hearing words like atoms and molecules or anything related to laboratory work. If that is the case, the chemistry world is meant for you to explore. 
A chemistry major is a general program that focuses on the scientific study of the composition and behavior of matter. As we know, there are five spheres of chemistry which include; physical chemistry, organic chemistry, inorganic chemistry, biochemistry, and analytical chemistry. How do you know which one to focus on?
It might be difficult to think of the right one to cling to and the perks. For example, if you are interested in studying organic chemistry, you need to know that it deals with the properties, structure, and composition of substances that contain carbon. It is different from inorganic chemistry, which deals with the study of inorganic substances.
It's up to you to figure out what works for you. You have to decide which aspect gets you excited and which you can learn better within a specific time frame. You might want to learn different electives that encompass topics like physics, biochemistry, calculus, computer science, engineering, geometry, and inorganic chemistry.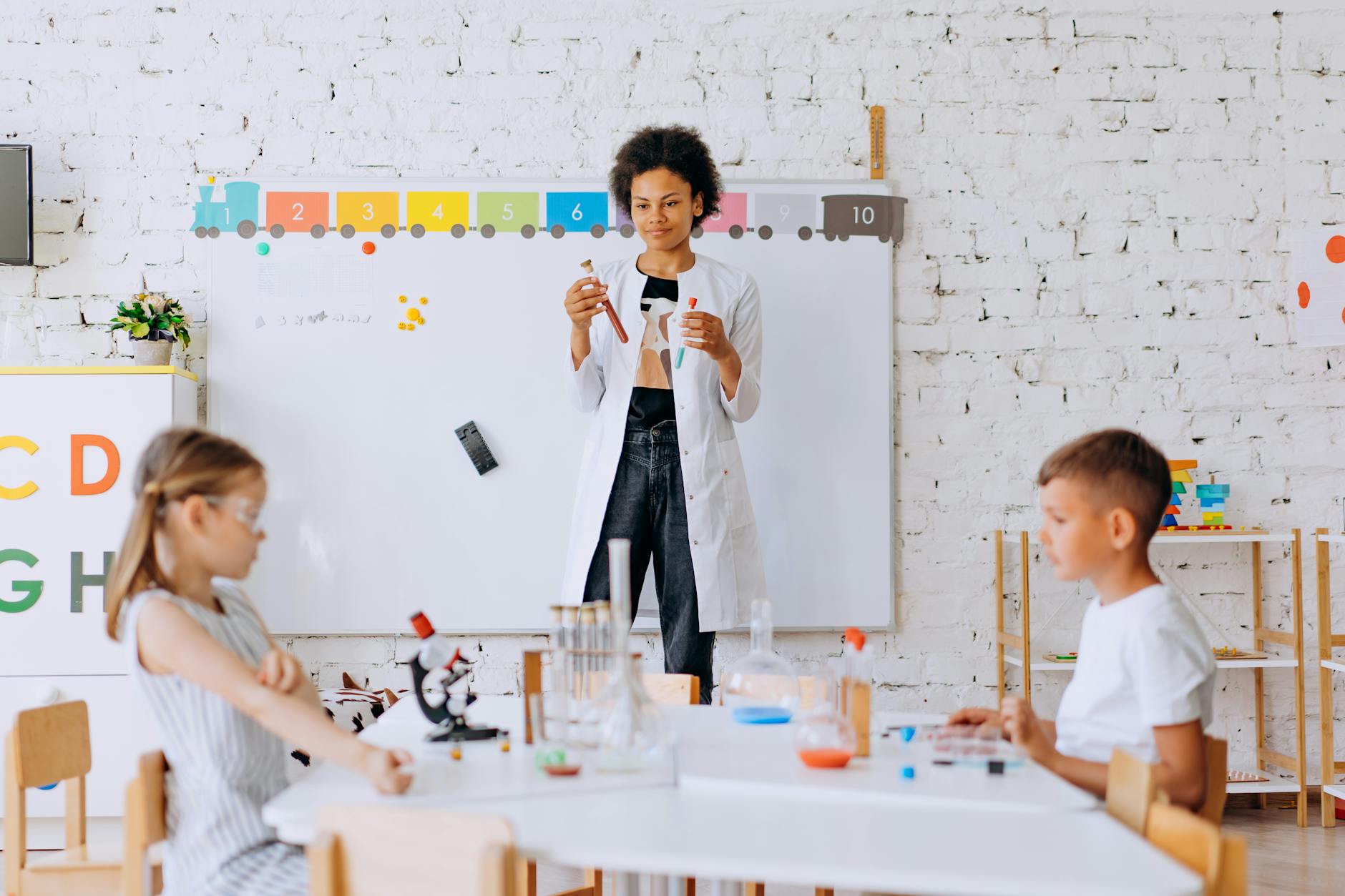 Which Online Courses Can You Take?
Online courses have a huge advantage over the conventional learning. You don't have to be physically present in a place to learn when you consider self-learning online. You will also not be constrained by time because you can learn at any time of the day convenient for you.
During online chemistry classes, you are guaranteed flexibility, meaning that you can have a work-life and be sure it won't interfere with your academic life. There is also the aspect of the availability of materials. As a digitally-inclined person, you should know that virtually every information you need is available on the internet.
You are assured of study resources at all times, and it also helps improve computer skills and online communication. There are tons of online courses you can take, depending on the area you want to learn and the time it will take.
Fortunately, Superprof provides many online chemistry courses that have been tailored to meet the diverse needs of students at various levels. Some chemistry courses available on the Superprof platform include:
Introduction to organic chemistry

Crystal structure refinement biological chemistry

Principles of chemical science

Inorganic chemistry

Biological engineering design

Chemistry laboratory techniques

New and advanced chemical experimentation 

Introduction to organic synthesis laboratory

Chemistry of molecules

Determination of the organic structure 

Thermodynamics and kinetics

Quantum physics

Quantum mechanics 
The list of available chemistry topics is inexhaustible; you need to peruse several tutors' profiles to see what they offer and choose the course that suits your learning needs.
What Are Top Self Study Tips for Mastering Chemistry?
You may think - can I master chemistry through self-study? The answer is yes; chemistry may be a comprehensive course, but it's something everyone can handle with self-discipline. Mastering chemistry comes with a lot of effort, and learning it on your own can be overwhelming, but you can master chemistry with these tips just like many chemistry students on Superprof.
Reading varieties of chemistry books and materials
You will find many chemistry-related materials both online and in libraries. You should get the materials related to the particular chemistry field you are focusing on and study them. This will help you understand various chemistry concepts like reactions, formulas, and the infamous periodic table.
Improve your mathematics and algebra skills
As we know, mathematics is an important subject you should learn if you want to master chemistry. As such, it is necessary to get familiar with formulas and algorithms. You will need to brush up on your math skills to learn chemistry better and faster.
Use flashcards to remember some of the formulas
Flashcards are a resourceful technique in recalling various formulas. Chemistry study has to do with symbols, formulas, and vocabulary. Taking notes of these symbols is essential for every study. You would also need to note certain formulas and review your notes every time. The more you revise chemistry, the better you understand it.
Avoid cramming your chemistry notes
Cramming can only help you memorize concepts for a little while. If you want to master chemistry, you need to understand those key concepts properly. Without a proper understanding of these concepts, the application will be difficult. It is learned logically; it wouldn't make sense to jump in the middle of science. You must take it one by one and understand it instead of cramming.
Research and practice more
The key to studying chemistry is to practice and do so often. In your free time, invest in solving equations and testing your knowledge by reviewing the practice questions. Take at least an hour a day to do this and feed your mind with knowledge of the subject.
Take advantage of lab time
Chemistry isn't all about theory; it involves practicals at all levels. Everything you learn on the go should be put into practice. Working through chemistry problems and doing experiments will strengthen your knowledge and help you master chemistry better.
Hire a chemistry tutor from a trusted platform like Superprof
If you're majoring in organic chemistry, you need a chemistry tutor who will make everything easy for you by simplifying the terms and ensuring that you understand every chemistry topic taught.
Always focus while studying
Chemistry is all about concentration, and you have to take away every distraction when self-learning. If you miss a step, you might miss everything. Give it your utmost concentration for the little time you have learning.
Take advantage of online resources
On the internet, you will find websites that share different chemistry-related information that can help you understand better. Take some time to study these materials and practice what you learn.
If you want to master chemistry, you may consider enrolling for specific online chemistry courses. As we have mentioned above, learning chemistry teaches you how to think logically and solve problems. There are many reasons to get a chemistry degree, especially for those in the science field. If you have a passion for science and love doing experiments, take on the challenge of studying for a degree in chemistry. 
However, if you need help at any point, don't hesitate to contact a Superprof tutor near you in Canada. When you do so, you will get all the help you need from qualified and experienced tutors.
The platform that connects tutors and students