The fastest way to becoming the best at whatever you do is to learn from the best, and Sarah Kramer is one of the best both as a vegan chef and an activist.
A perfect combination of what makes an outstanding chef, Sarah Kramer is not just a top Canadian celebrity chef but also a cookbook author, a staunch animal rights advocate, and an inspiration to her generation when it comes to veganism.
Here, Superprof examines Kramer and her she rose to fame in her career.
See these other Canadian chefs that made history.
The best Cooking tutors available
1st lesson is free!
1st lesson is free!
1st lesson is free!
1st lesson is free!
1st lesson is free!
1st lesson is free!
1st lesson is free!
1st lesson is free!
1st lesson is free!
1st lesson is free!
1st lesson is free!
1st lesson is free!
1st lesson is free!
1st lesson is free!
1st lesson is free!
1st lesson is free!
Where it all Started for Kramer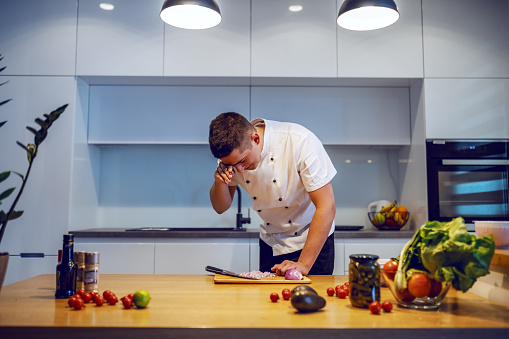 Kramer was born and raised in a small Canadian city called Regina, Saskatchewan. Her parents were lovers of arts and were credited to be the pioneers of the first and now popular professional theater company in the region - the Globe theatre. Her parents were the perfect model of her vegetarian interest, especially her mother.
When Kramer was ten years old, she lost her mum to ovarian cancer and was raised by her father, a meat lover. However, to preserve the training the mother had given her children, he raised them without forcing his meat values on them. It was this conditioning that set the pace for Kramer becoming a vegan.
The decision to become a vegan was one she made at a very early stage of her life. It got so bad that she always felt guilty every time she found herself eating meat.
A very profound experience happened in her high school days when she experimented with meat. Those around her said it was her first time doing so, and one could tell how guilty she felt at that point.
In 1988, she changed location to Victoria to create a new atmosphere for herself. In Victoria, she started spending more time in the kitchen experimenting with several dishes her mother used to make during her lifetime.
During these points of experimenting, Kramer dabbled into several sandwich meat options. She continued with this until she was diagnosed with chronic fatigue syndrome.
To find a solution to her diagnosis, Kramer read a lot of books and got different ideas. While some of these ideas and doctor visitations were helpful to her, others provided a short-term benefit.
Eventually, she decided to subscribe to a full-time vegan lifestyle. From then, Kramer found herself on several television shows discussing her vegan journey and the opinions she has about those who have subscribed to the vegan lifestyle.
Her decision to become a full vegan attracted some friends to her and took others away.
The Cook and Her Cookbooks
One of the friends Kramer's decision to go vegan attracted was Tanya Bernard, who later became her best friend. Kramer and Bernard spent a better part of their lives together brainstorming on different ideas.
One of those Christmas seasons, they spent time surfing for cheap Christmas gift ideas they can get for their loved ones.
After several searching and surfing, they eventually settled for a hand-bound magazine that contained some of their best vegan recipes. They sent several copies of this magazine to their loved ones, and the response was incredible.
Many people wanted to know more about the recipes in the magazine. That was when Kramer and her best friend decided to monetize their interests.
They sold several copies of this magazine on the internet and different shows they attended at that time. It appeared like the more they sold; the more requests came rolling in for these recipes - it was overwhelming for her.
The many requests she got for these vegan recipes propelled her to approach a publishing house for collaboration. The outcome of her interaction with Arsenal Pulp Press was a positive one, and in three days, she secured a book deal titled 'How It All Vegan," which was co-authored with Bernard. This first cookbook was published in 1999 and created room for many others.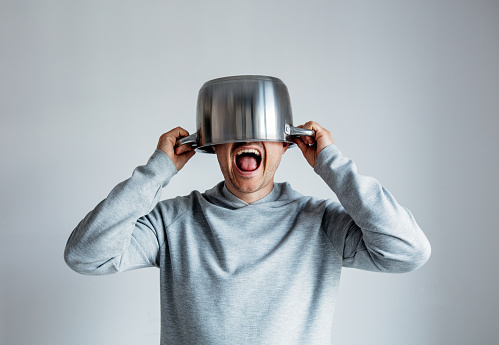 Not only did this cookbook make Kramer popular in the cooking and vegan world, but it also grew to become 'the vegan bible' referenced by many vegan cooks globally. Record also has it that it became Arsenal Press' bestselling cookbook worldwide. See how Jamie Kennedy rose to fame in his career.
From this book, vegan lovers and cooks could find great recipes, simple steps to cooking, and how to live an outstanding vegan lifestyle. The book also provides readers with the best ways to make and personalize beauty and healthy vegan products.
Four years after "How It All Vegan" was published, Kramer and her best friend - Bernard, published a sequel titled "The Garden of a Vegan" - another highly referenced book in the vegan world. Two years later, in 2005, Kramer published another cookbook - "La Dolce Vegan."
In 2008, before the tenth anniversary of her bestselling cookbook, she published a vegan travel companion - "Vegan à Go-Go!" By 2009, Arsenal Press published the reviewed version of "How It All Vegan" to celebrate its tenth anniversary.
There is a lot to say about the chef and her cookbooks when referencing Sarah Kramer, but the underlying passion for these books was to drive confidence in choosing a vegan lifestyle. This is why all her cookbooks have been rated as bestsellers in Canada and globally.
All her books have attracted recognition and awards from all quarters of the world. Notable awards she has won include, but are not limited to:
VegNews magazine's Veggie Awards

The world's coolest vegan award by Herbivore magazine.
Kramer was also widely recognized for her simple yet playful appearance of print dresses and tattoos.
Sometime in 2012, she launched her mobile app - Go Vegan, with Sarah Kramer. On this app, vegans can access video and audio materials and tips on how to live an awesome vegan life.
Sarah's Place: The Passionate Vegan
Sarah Kramer, no doubt, is a profound writer, especially because her cookbooks continue to reflect the quality of her passion.
However, in 2011, she decided to take this passion to a whole new level by establishing Sarah's Place, an online boutique. As at the time when this store was established, it was said to be the first vegan-driven retail online shop in Victoria, Canada.
During its time of operations, this store offered cruelty-free products and novelty items. Two years after establishing this responsive online store, Sarah Kramer was diagnosed with breast cancer and had to create time to attend to her treatment.
She was forced to close down Sarah's Place in 2013 for a year to undergo appropriate treatment. After going through chemotherapies, she got back on her feet and decided to reopen Sarah's Place in 2014.
While Sarah Kramer is a passionate vegan chef, her husband is a tattoo artist, which helped many people make sense of why she had so many tattoos on her body.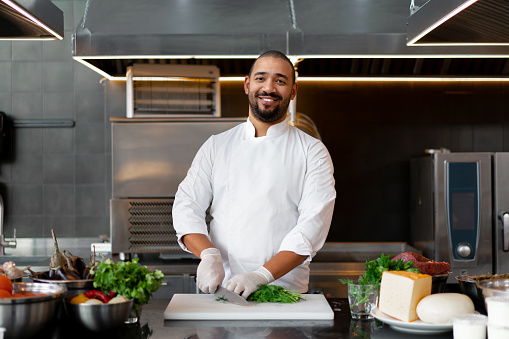 The Vegan and Her Many Activism
As a popular face in the vegan world and one of Canadian's top celebrity chefs, Kramer used her influence to drive many of her passions, especially as it relates to veganism.
According to her, many people are scared to fully express themselves as vegans because of societal stereotypes. As such, she committed a better part of her life to stand up for the rights of these people.
A passion for animal rights caused her to appear several times on "Canada Am" - a popular television show. She is also a regular face on popular radio stations like CBC and NPR.
Every time she has the privilege to appear on any of these shows, she gets to talk about animal rights and veganism. She also tried to motivate others to stand up for the rights of animals and vegans in Canada and other parts of the world.
During her free time, Kramer loves to spend it with other vegans during food festivals, sharing their experiences and challenges. Though much of Kramer's activism is done in Canada, she is also a popular face on several programs in the United States. She has spoken in vegetarian conferences across various regions.
There is always a story behind every glory, and that's true for Sarah Kramer as it is for every other celebrity chef in Canada like Jamie Kennedy, Susur Lee, Lynn Crawford, etc. As such, if you desire to be like any of these celebrity chefs, you must take out time to read their stories and invest as much time in learning as they do.
Talking about investing your time into learning, working with the right platform is essential. If you have to keep up with your daily schedule or a 9-5 job while still desiring to learn how to cook, you can hire a tutor from Superprof.
Whether it's in Regina, Victoria, Ontario, Quebec, or any other place in Canada, Superprof has tutors who are readily available to teach you.
You can visit the website to find the closest tutor to you for private cooking lessons. When you choose a tutor from Superprof, you're not choosing a tutor who can cook alone, but one who has experience teaching other students.
There is a one-hour free lesson in your first class that allows you to access the tutor. In this free lesson, you can decide whether you want to continue on a paid lesson and discuss your learning goals with the tutor.
Read Lynn Crawford's story here!
The platform that connects tutors and students