Chemistry is a subject loaded with complex words and phrases. This might seem a little overwhelming. In fact, getting to grips with all the scientific vocabulary might be the thing that is putting you off opening your textbooks in the first place.
Luckily, with this handy guide to the most important general chemistry terms, you should start feeling more comfortable in no time. They are worth knowing not only for chemists themselves, or for the professors and engineers who use them. Rather, everyone should know these words and definitions, as they help to unlock that world of fizzing experiments, laboratories, and flaming reactions that is chemistry.
So, if you are studying for school, or if you need a refresh before your exams, take a look at this introductory chemistry dictionary and learn something!
Chemistry is essentially the research of matter and its constituents. It involves analyzing and studying chemical reactions between substances, their composition, properties, and structure.
The matter is anything that has mass, takes up space, and is the prime force behind all chemistry. Most times, chemistry is termed a "central science" because it bridges the gap between other sciences.
There is sub-level chemistry such as biochemistry, physical chemistry, organic chemistry, analytical chemistry, inorganic chemistry, and biophysical chemistry.
The origins of general chemistry date back to classical Greece, where Aristotle propounded the four elements: fire, water, earth, and air. This elementary description was later elevated around the 18th and 17th centuries by Atoine Lavoiser and Robert Boyle.
A glossary of chemistry entails a list of terminologies, words, and definitions that pertain to basic chemistry. These terms can consist of diagrams, chemical laws, equipment, and laboratory tools employed in the scientific study of chemistry.
If you reckon you know it all already, check out our other articles with everything you need to know about chemistry.
The best Chemistry tutors available
1st lesson is free!
1st lesson is free!
1st lesson is free!
1st lesson is free!
1st lesson is free!
1st lesson is free!
Dr. Mary (ambassador tutor)
1st lesson is free!
1st lesson is free!
1st lesson is free!
1st lesson is free!
1st lesson is free!
1st lesson is free!
1st lesson is free!
1st lesson is free!
Dr. Mary (ambassador tutor)
1st lesson is free!
1st lesson is free!
Fundamental Terms in Chemistry: The Small Stuff
Let's start small. Chemistry, basically, is the study of atoms, elements, compounds, and molecules. These are four terms to get you going. But what do they mean? It's an important question, as these four things (and the stuff of which they themselves are made) make up everything in the universe.
An element – iron, say, or oxygen – is a pure substance or something that you cannot break down into another substance. You can only break it down into atoms, or the smallest bits of the element that you can still recognise as this or that element. An element is only lots of the same atom.
How about molecules and compounds? These are slightly different.
Molecules, simply, are two (or more) atoms joined – or bonded – together. So, whilst an oxygen atom is not a molecule, if two oxygen atoms bond together, then that is a molecule (what we would call O²).
Compounds are molecules that have bonds between two different types of atom. In this case, if you add a carbon atom to O², you get CO². This is carbon dioxide, and this is a compound.
If you're interested, we've also published a piece on wicked chemistry facts. Check it out!
Even Smaller: Further Terms in Basic Chemistry
To understand how these atoms bond together, we need to go smaller still. As you may know from your chemistry lessons, atoms are made of particles, which either clump in the atom's nucleus or spin around that nucleus. These particles have a charge that is either positive, neutral, or negative. The nucleus (the centre of the atom) holds the protons, which have a positive charge, and the neutrons, which are neutral. The negatively-charged electrons, meanwhile, orbit the nucleus.
These are key to understanding how molecules and compounds are made. Atoms bond with each other because of these electrons, and there are two types of bonds: ionic and covalent.
With covalent bonds, two atoms share a pair (or more than one pair) of electrons.
In ionic bonds, one atom donates an electron to another. When this happens, the donating atom becomes an ion: it becomes positively charged. Metals are those elements that like to lose electrons, forming bonds and developing positive charges.
Find an online chemistry tutor here now.
What Are Basic Chemistry Terms for Beginners?
Chemistry for beginners involves getting familiar with basic chemistry terms like atoms and their structure, electrons, elements on the periodic table, atomic numbers, and calculations of molecular masses. General chemistry is a logical science where you can master the majority of its basic concepts with practice.
It is best to start from the less challenging ones to the difficult ones while learning basic chemistry terminologies. Understanding the question, "what is chemistry" is built upon learning units, how atoms and molecules interact, and different conversion processes.
This practically means that each chemistry concept is a foundation for the next concept; hence they are built upon each other. Skipping general chemistry basics will significantly impair your understanding of this field of science.
It is possible to find essential guides of chemistry for beginners online. While it is acceptable to learn basic chemistry online, lab analysis is an integral part of science. It is more advisable to learn with textbooks, online resources and also get yourself basic chemistry lab kits. As a newbie in science, this will help you tackle chemistry questions and understand the online chemistry courses you may take.
Superprof provides an array of chemistry tutors that help you learn all the chemistry basics. You have to visit the website and pick a tutor from the numerous profiles available.
Most online chemistry courses cover the overall basics of chemistry with a structured course outline and various study materials. It will essentially require more discipline and commitment to take online chemistry courses. Though it is more flexible with a different learning feel, you would still solve the usual chemistry questions and undergo practical at a certified lab.
Looking ahead, here are some basic terms in chemistry for beginners.
This is anything that is weighty and takes a defined space.
This refers to pure substances that are only composed of an atom.
This refers to the simplest and most basic unit of matter or an element that retains its properties.
This explains how atoms are made up of electrons that move around and orbit a positively charged nucleus.
This is the center of an atom which houses the protons and neutrons.
A positively charged particle in the nucleus
A neutral particle in the nucleus 
Electron is a negatively charged particle orbiting around the nucleus.
These are just some of the basic terms of general chemistry, which help you as a beginner grasp the basics of this science and answer simple chemistry questions.
What Are Important Chemistry Terms for Understanding the Periodic Table?
The periodic table denotes and arranges all the known chemical elements in an informative tabular array. It arranges elements from left to right and top to bottom in their increasing atomic numbers. This particular order of arrangement also correlates with increasing atomic mass.
If you are confronted with a question like 'what is chemistry?' The periodic table is the perfect place to begin your answer. The rows on the periodic table are known as periods, and it signifies the highest energy level in an electron. This energy level is usually calculated in the element's unexcited state.
The number of electrons in a period gradually moves up as one moves down the periodic table. Elements of the same column are said to be in a similar group, and they have the same valence electron and behave in the same chemical manner.
The specific structure of the periodic table easily enables chemists to provide solutions to chemistry questions. As for beginners, there are various critical terms used for understanding the periodic table, and some of them are;
That is an SI unit used for measuring the mass of atoms.
This refers to how much proton is in the nucleus of an atom. The elements are listed on the periodic table in the direct order of their atomic numbers.
This is a value used in chemistry to indicate an atom's mass in a significant sample.
This is a one or two-letter abbreviation used for the name of an element.
The rows on the periodic table signify the succession of top energy levels for all the valence electrons in the atoms of the elements concerned.
This number denotes the number of molecules or atoms in a mole
This is the period it takes a chemical substance to diminish one-half of its total amount.
The columns on the periodic table represent these. They are arranged by the number of valence electrons in the exterior shells of the atoms of the pertaining elements.
Chemistry's Key Vocabulary: Chemical States and Compounds
Now we've covered the basic chemistry terms, let's take a look at some words that you'll hear flying around your chemistry department.
Molecules make up substances, which can be found in three different states. These you will probably have heard already, but it is important to remember that a substance can change its state due to heat and pressure.
Gases: These are substances with no fixed shape or definable volume.
Liquids: Substances that are fluid, with no fixed shape but with a definite volume.
Solids: These substances are more stable, with their molecules more tightly packed. They have a more fixed shape, and a definite volume.
Substances can be pure elements, compounds, or mixtures. In chemistry, a mixture is defined as a substance made of two or more elements combined, but not chemically bonded like a compound.
There are different types of compounds, some of which most basic chemistry courses will require you to know:
Hydrocarbons: these are organic compounds, which contain – as the term suggests – only hydrogen and carbon.
Polymers: large molecules – either naturally occurring or synthetic and produced in a lab – that are formed of lots of bonded smaller molecules (often hydrocarbons).
Salt: an ionic compound whose charge is neutralized. It combines ions with a positive charge with those of a negative one.
Finally, in this section, we have acids and alkalis. These are opposites. Acids contain hydrogen, donate protons and make positive ions in water. Alkalis produce negative ions in water. You'll see this again below, but if you want something a little more in depth, try out our piece on the central concepts in chemistry.
Check for online organic chemistry classes here.
The best Chemistry tutors available
1st lesson is free!
1st lesson is free!
1st lesson is free!
1st lesson is free!
1st lesson is free!
1st lesson is free!
Dr. Mary (ambassador tutor)
1st lesson is free!
1st lesson is free!
1st lesson is free!
1st lesson is free!
1st lesson is free!
1st lesson is free!
1st lesson is free!
1st lesson is free!
Dr. Mary (ambassador tutor)
1st lesson is free!
1st lesson is free!
Essential Terminology for Chemical Processes and Reactions
For most chemistry courses, you will need to know some basic terms for chemical reactions – or you will never understand what happens in the laboratory or in an experiment!
Firstly, you need to know the three terms of a chemical reaction. These are…
The reactant: that substance which is present at the start of the reaction.
The catalyst: the substance that enables the reaction, but that isn't changed by it.
The product: what you get at the end of the reaction. The amount of this substance is known as the
All reactions are either endothermic or exothermic, meaning they either take in energy or give it out.
In this table, you can find some important words for the main types of reaction you will be dealing with:
| Oxidation | A reaction, usually involving oxygen, in which an electron is lost. |
| --- | --- |
| Reduction | When electrons are added to an atom (the opposite of the above!) |
| Distillation | When a mixture loses a liquid by evaporation and condensation. |
| Thermal Decomposition | Breaking a compound into two or more substances by heating. |
| Titration |  If you know the concentration of a solution, you can use titration to determine the concentration of a different solution. |
Read some fun chemistry facts here!
How is Chemistry Different From Other Courses in the Sciences?
Science is the continuous study of the universe and the environment around us through experimentation and continued observation. Science implies gaining and testing knowledge; hence science is more than a piece of information; it is a methodology.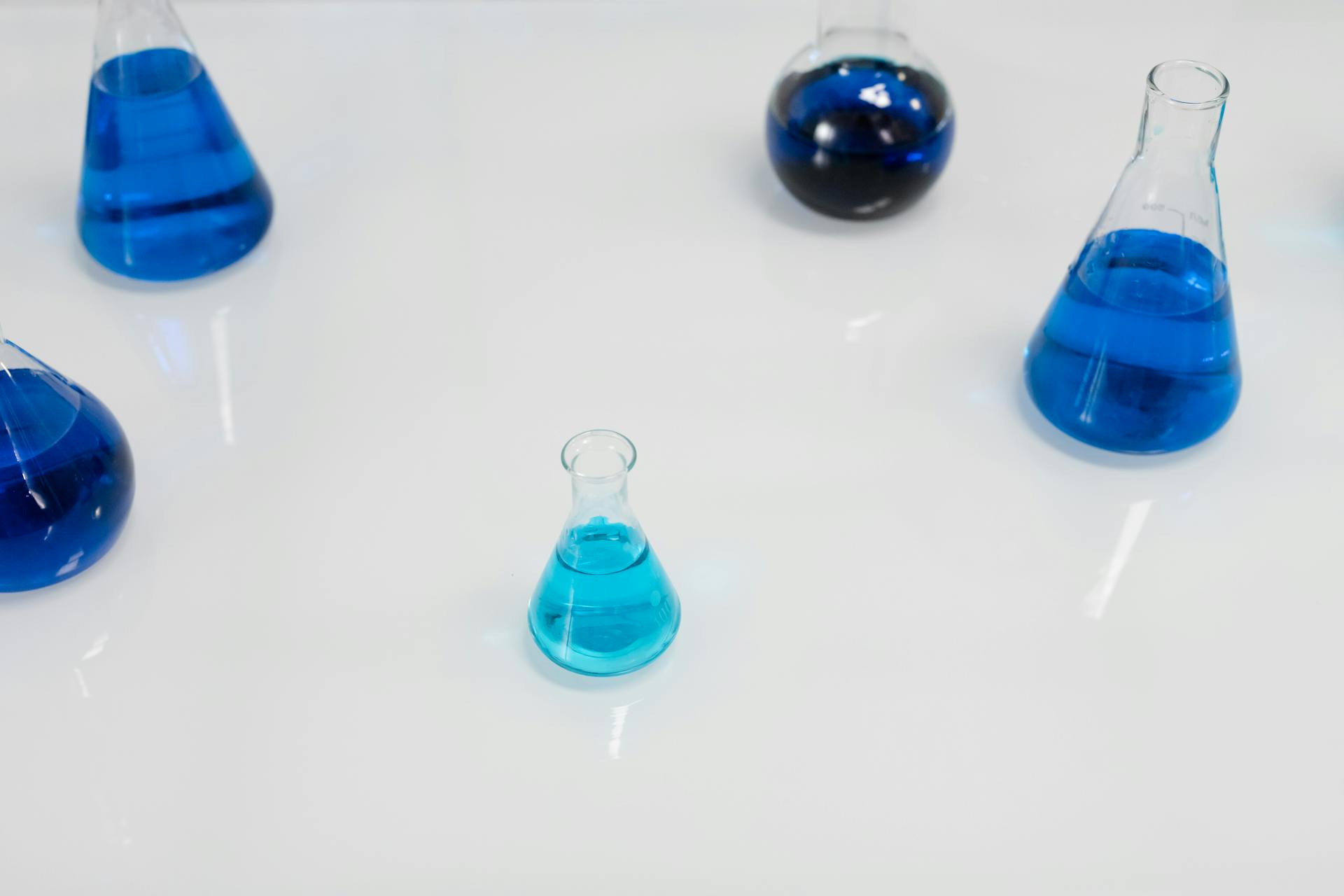 Chemistry and physics are two science fields that share much common ground. They are physical sciences, and they study the structure of matter, but Chemistry focuses on the composition state property and structures of matter. It analyses how matter changes over time through actions and chemical reactions.
Physics collects data about the world, and biology studies the process of life in the universe. Although these two have different processes, chemistry stands alone due to its unique language and standardized representation method.
In symbols, equations, atoms, elements, valence, ions, chemical reactions, and molecules, chemistry possesses its languages. Chemical reactions are simple to write with chemical symbols instead of their chemical names. Chemistry essentially possesses the most symbolic alternative method of representation.
What Are Necessary Terminologies for Understanding Energy Changes and Chemical Processes
Energy changes happen when a substance combines with another substance to form a new substance. This process takes place in the form of chemical decomposition or chemical synthesis. The overall action of the combination of both substances is called a chemical reaction.
Some reactions produce heat, while others may require hits to carry out reactions. Understanding energy changes and chemical processes is a significant skill required to answer chemistry questions.
Here are some necessary terminologies for understanding energy changes and chemical processes.
This refers to a chemical reaction that brings about heat production during the reaction process.
These reactions require heat to trigger and enable the reaction to occur.
These are reactions that can be taken or reversed back to their parent form after initially completing a reaction 
These are permanent reactions and cannot be reversed to their principal states after the reaction is completed.
What Chemistry Equipment is Needed to Master the Course Better?
The same way a mechanic or a surgeon needs his tools for fixing parts of a car or operating a human, chemists need the tools they will use for their chemistry operations.
Choosing the most appropriate equipment to make a particular measurement is one of the most vital processes you need to master to reduce the amount of error in a chemistry lab.
Chemistry tutors can help students struggling in the theoretical side of chemistry and the practical aspects. These chemistry tutors are not only experienced in the writing of chemical equations or regular study. They also have experience in performing different filtration and chemical reactions in the laboratory. They can assist with any chemistry questions you present.
When working in a laboratory, the first and most vital role is to be safe. This may seem to play, but people often overlook and disregard       for various reasons, which may endanger them or those around them.
Safety goggles and a lab coat are compulsory to wear in all chemistry laboratories. Not wearing them in a laboratory puts your eye in danger of irritation in the event of an accident.
In most chemistry labs, you would usually encounter the same essential tools used for chemical reactions. Here is a list of some equipment needed to master chemistry better. 
Safety goggles and body kits

Beakers

Conical flasks

Boiling flasks

Test tubes and tongs

Crucibles

Funnels

Graduated cylinders

Volumetric flasks

Droppers

Pipettes

Burets

Ring stands, rings, and clamps

Thermometers

Bunsen Burners

Balances
Knowing basic chemistry and its glossary will enable you to develop a fundamental understanding of the subject. Knowledge of the periodic table and its elements is the ideal place to start.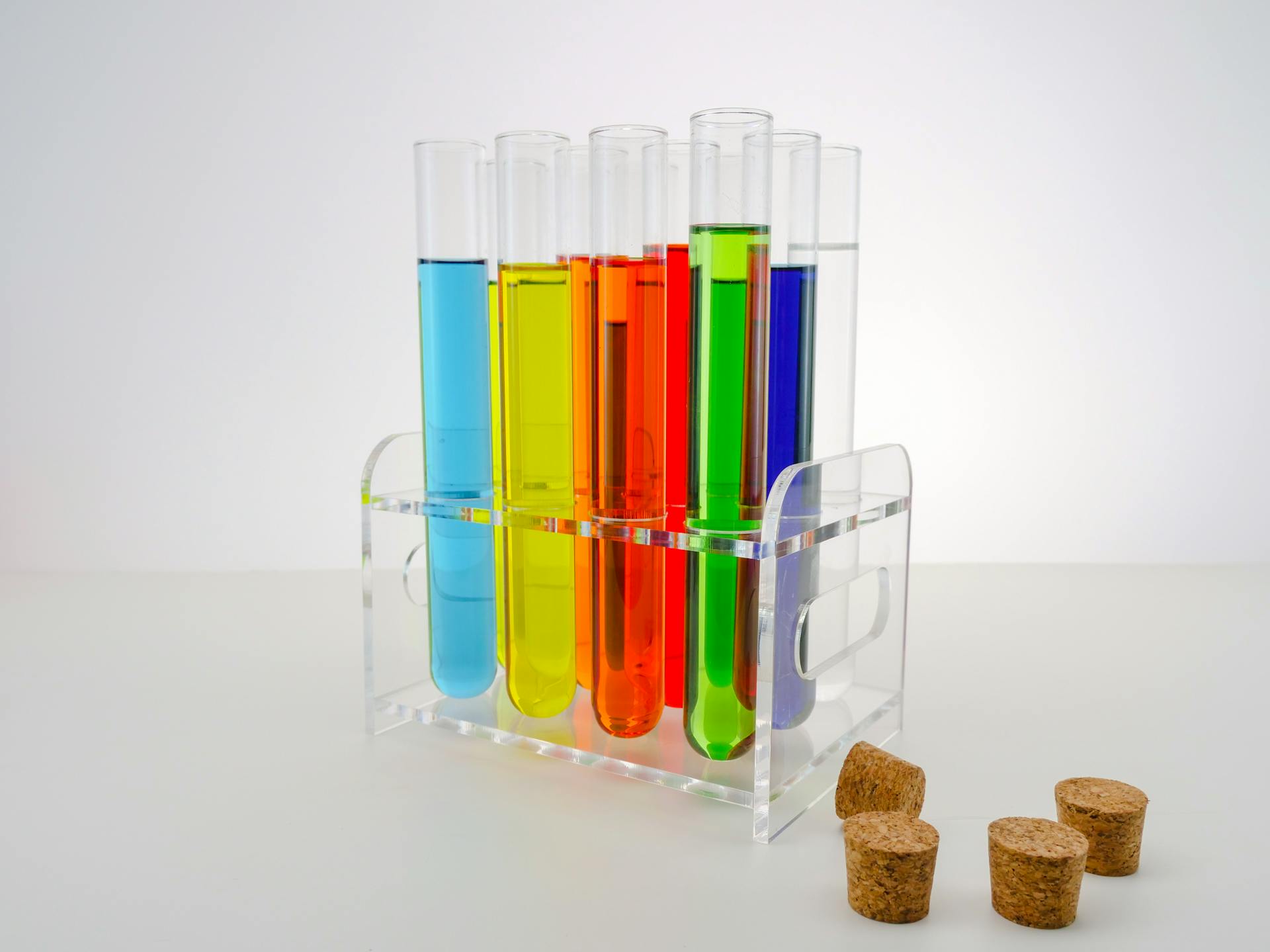 So, in essence, when faced with a question of like what is chemistry? You should easily provide a suitable answer and have lots of terminologies to back it up.
The Language of Chemistry: Measurements, and the Periodic Table
Understanding the textbook terms used in your chemistry course is not only about knowing the atomic structures of states of matter. You also need to know the ways in which a chemist might make a calculation or measure a given substance. This indispensable terminology will help in any chemistry class.
The Periodic Table. You'll have noticed this in any chemistry lab you've seen. This is the table of the elements, arranged in order of atomic number. It was invented by a bloke called Mendeleev, about whom you can learn more in our piece on the most important chemists ever.
Atomic number. An atom's number of protons – and therefore electrons, as they are equal.
Mass number. The number of protons plus the number of neutrons.
Transition element. Elements in groups three to twelve of the periodic table. Also known as transition metals.
Mole. The unit used to identify a given amount of a substance. A mole of any substance contains the same number of atoms as a mole of another substance.
Reactivity. How reactive a substance is in relation to another. If you put substances in order of relative reactivity, you get a reactivity series.
Alongside a reaction, you will probably need to write a chemical equation. This shows, in written form, what reactants are involved and what products are produced.
You will also need to know another scale, the pH scale. This is used to describe how acidic or alkali a substance is. It ranges from 0 to 14, with the most acidic having the lowest number and the most alkali having the highest. Neutral substances are pH7.
A Word on the Most Important Chemistry Equipment.
Any introduction to chemistry vocabulary would be lacking without a mention of the most important equipment any scientist might use in their labs. Chemistry is not only theoretical and analytical, but empirical and therefore practical too!
Check out more in our article on the basic chemistry kit.
Bunsen burner. Using this will be one of the highlights of your high school chemistry experience. By plugging this into a gas tap, you will get heat and a flame for your chemistry experiments.
Tripod and gauze. Over a Bunsen burner can be placed a stand that can hold beakers to be filled with chemical elements and solutions.
Test tube. The iconic tool of chemical science, this is a slim tube in which you will keep and perform experiments on your solutions. A boiling tube is a larger variety of test tube, in which – you guessed it! – you can boil things.
Burettes are like test tubes but have measurements and are clamped – so that you can drip little bits of solution. They are used mainly for titrations.
This is used not only in chemistry, but biology and medicinal science too. A little squeeze plastic tube to transport liquids.
Remember that chemistry affects us every single day. Why not read up on some life-changing chemistry discoveries whilst you're here?
The platform that connects tutors and students