Canada continues to remain an academic hot-spot in the world, with many showing a desire to learn. However, like it is with many other countries, there are important exams students must write to progress to the next level, and one of such is the A-Levels exam.
As a science student, one of the major subjects you will write in this exam is chemistry. You have to be familiar with different chemistry topics like the atomic structure, periodic table, organic chemistry, and analytical chemistry to pass.
In this detailed guide, Superprof provides everything you need to know about preparing for the A-Levels chemistry exam in Canada.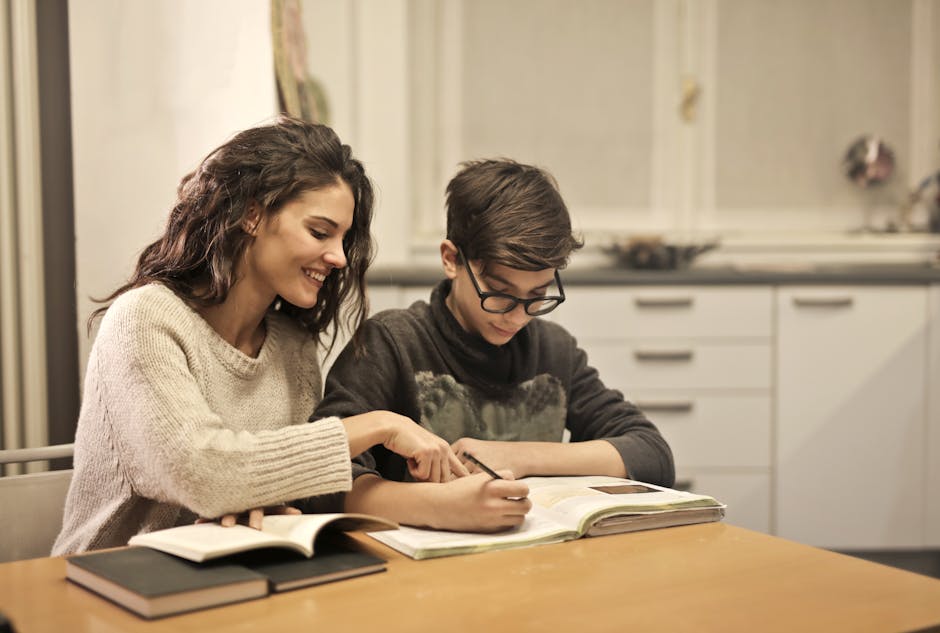 The best Chemistry tutors available
1st lesson is free!
1st lesson is free!
1st lesson is free!
1st lesson is free!
1st lesson is free!
1st lesson is free!
1st lesson is free!
1st lesson is free!
1st lesson is free!
1st lesson is free!
1st lesson is free!
1st lesson is free!
1st lesson is free!
1st lesson is free!
1st lesson is free!
1st lesson is free!
The Chemistry Study Guide for Students Preparing Taking A-Levels
There are general things Canadian students must know when preparing for the A-Levels chemistry exam, including understanding the curriculum and figuring out helpful revision tips. Reading outside the curriculum may work for you if you're a fast learner and have plenty of time to prepare for the exams. Based on the provisions of the chemistry syllabus, following through will help you know what to read, which is time-saving.
You have several revision tips at your disposal, and it's impossible to work with all of them. To study and revise effectively, you need to choose those tips that align with your learning style.
From your review of the different chemistry topics like organic chemistry and element definition chemistry, you will discover that while some can be covered in days, others need more time. To understand all of these topics, you will need to start studying and revising early. You don't have all the time in the world to prepare for the A-Levels chemistry exam. As such, you have to make the most of your chemistry lessons and revision time.
An excellent way to save time when preparing for any exam is to invest in past questions. There is only so much you can do, especially when your exams are in a few weeks. Instead, you can reach out to your senior colleagues or go to your school library to get past questions.
Another thing you can do to get good grades is to create a comprehensive reading timetable that aligns with your learning style. Furthermore, the need for staying motivated cannot be overemphasized. Even on exam day, don't lose confidence in your abilities and revision. Go into the exam hall, take your time with the questions, give your best, and expect to pass.
Do you need extra help with understanding chemistry research topics like the periodic table? Are you feeling overwhelmed already with no idea of how to manage your anxiety? You can get yourself together with the assistance of a private tutor. To get the right private tutorials, Superprof is the best option for you in Canada.
The Best A-Levels Revision Tips for Grade 11 Chemistry Students
No one performs excellently in an exam by mistake; there is always a track record of consistent study and revision to show for exam success. In an academically advantaged country as Canada, the A-Levels exam is an important one. It forms the basis of selection for many establishments. It is also a prerequisite to get into the university of your choice.
Students are examined in several subjects at A-Levels, including chemistry. If this is a subject you are familiar with or interested in, you may not have any challenge preparing for the exams. A little preparation and some time for revision might set you on the track to success. However, for students who are struggling in this area, you need that extra push. You need to ensure that you study hard and revise effectively.
What are some ways to revise effectively for the chemistry exams?
First, you have to go back to your notes, whether from your teacher in the chemistry class or a private tutor in your home. Then, you will have to identify key points from these notes and, if possible, make them into flashcards. It doesn't matter how prepared you think you are; you still need to go back to past questions.
Read questions from previous years and their answers to know what to expect and how to structure your answers. Don't forget that a healthy body is as important as a healthy mind. As such, you need to eat, sleep, and exercise often. Find what you love doing that motivates you, and keep at it. See how to study past papers for exam.
Suppose after doing all of these you still don't feel prepared to take the chemistry exams. In that case, you should contact the closest Superprof tutor near you for extra assistance. Don't forget that there is a one-hour free bonus for you in your first class when you hire Superprof tutors in Canada.
Find some chemistry lessons here on Superprof.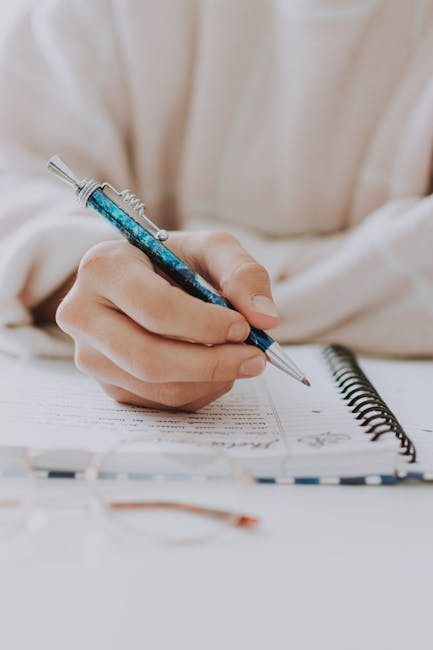 Chemistry Study Guide on How to Make Distinction in A-Levels Chemistry Examination
Canada records many students who sit for professional exams like A-Levels and SAT exams every year. These are examinations that are required to advance academically or get a job. For science students, chemistry is an important subject that you sit for and have to pass.
Making a distinction in your chemistry exam is a possibility anyone can achieve. All you need is to put in the right effort before and during the exam. While in the exam hall, you have to avoid making common and costly mistakes. Many of these mistakes are always captured in the chief examiner's report published every year.
As a candidate for the chemistry A-Levels exam, ensure you don't give descriptions for questions where an explanation is required. Also, reading the instructions to know how many questions to answer and how much time you have for the exam is essential. Try as much as you can to use chemistry terms and phrases related to the particular topic you are answering.
Another thing to note for students who want to make a distinction in their chemistry exam is understanding every topic. No doubt, you will have to memorize some topics, especially those that require you to produce tables and elements as they are presented. However, most of what you will be asked will be applied. It would help if you had a firm understanding of every chemistry topic and subtopic in the syllabus to answer such questions. Don't memorize alone; try and understand!
The theoretical aspect of the chemistry A-Levels exam is always easy for everyone to attempt. The challenge always comes when faced with the practical aspects. To answer every question in this section correctly, ensure to revise everything you have learned in your chemistry lab before the exam. If you still need help with some areas, you can hire an online chemistry tutor to guide you.
Find some online chemistry tutor here on Superprof.
Questions Students Mastering Chemistry Ask About Past Papers
One of the many qualities of students is the ability to ask questions. This is why it is not surprising to see that many students preparing to sit for the chemistry A-Levels exam in Canada always have one question or the other to ask. A significant area you find students asking questions in is on how to use past papers for mastering chemistry, and some of the things they ask about include:
What is the best way to use a marking scheme?
In preparing for your chemistry exams, always try your best to get the marking scheme of the paper you are answering. When you do this, it ensures you are not only answering the question but doing so in line with the examiner's expectations. After you're done practicing all the questions on the paper, score yourself based on the marking scheme. For the areas you fail, you can practice them again until you've mastered them. See more about revision tips for A Levels.
Is there a defined structure for the A-Levels chemistry exam?
The chemistry exam follows a structure that starts with instructions for students to adhere to when answering questions. Then, the questions are grouped into the theoretical and practical aspects. Students also have to note that there is a time allotted to the exam, and all questions must be answered within that time duration.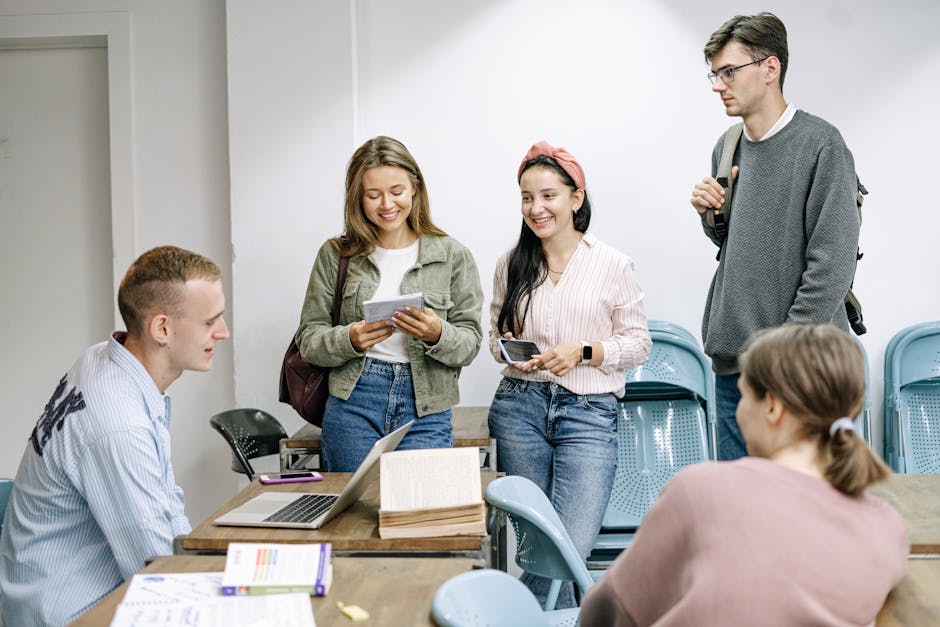 Is revising with friends better and faster?
Yes, students learn faster and better when they revise with their friends before the A-Levels exam dates. It also creates an avenue to learn new chemistry research topics like element definition chemistry and AP chemistry to help you in the exam. However, you have to be selective of the type of friends you are revising with. You also have to ensure a time limit is pegged for group revisions so everyone can stay concentrated.
Are you thinking of where to get past questions from? You can visit the A-Levels official website to get as many as you want. You can also hire a chemistry tutor online to provide you with these papers and guide you through answering them.
When you hire a chemistry tutor online from Canada, you enjoy personalized sessions with your organic chemistry tutor. The only difference is that everything will be done online. However, if you want physical lessons, there are Superprof tutors everywhere in Canada who can teach you at an affordable cost. All you need to do is visit Superprof's official website to hire a chemistry tutor online and enjoy a free-hour session on your first lesson.
The platform that connects tutors and students