Canada, also known as 'the land of the maple leaf,' owns the second spot on the list of the world's largest countries, right next to Russia. It has a current population of 37,589,262 as of July 1, 2019—which is equivalent to 0.49% of the world's total number of people.
Another interesting fact is that half of its residents are college degree holders, which makes Canada the most civilized country around the globe. Additionally, this gigantic nation is multicultural and has priority to provide high-quality education to all Canadians and international students.
Thereupon, the renowned colleges and universities in Canada—particularly in large cities like Toronto and Ottawa, offer undergraduate and postgraduate courses in the field of Chemistry, to produce competitive graduates that will excel in careers related to science and technology.
You can study Chemistry Vancouver here.
The best Chemistry tutors available
1st lesson is free!
1st lesson is free!
1st lesson is free!
1st lesson is free!
1st lesson is free!
1st lesson is free!
Dr. Mary (ambassador tutor)
1st lesson is free!
1st lesson is free!
1st lesson is free!
1st lesson is free!
1st lesson is free!
1st lesson is free!
1st lesson is free!
1st lesson is free!
Dr. Mary (ambassador tutor)
1st lesson is free!
1st lesson is free!
Chemistry in Canada Today
In general, Chemistry is a central science that connects other branches of science such as environmental science, physics, geology, and biology to one another. With this in mind, chemistry degree holders may work in all fields, from agriculture to renewable energy, medicine and life sciences, manufacturing and even aerospace.
Even though career opportunities in chemistry are not susceptible to economic performance, there is a more significant demand for chemistry graduates in a different scope of jobs, including:
Water industries
Oil industries
Agricultural industries
Mining industries
Science and engineering
Research equipment working on advanced materials.
Moreover, Canadian and international students who finished their secondary school degree—with mathematics and science courses—are encouraged to enroll in reputable universities and colleges in Canada to study chemistry.
On top of this, Canada has an organization that represents chemical engineers, chemists, and chemical technologists—known as the Chemical Institute of Canada or CIC. The membership of this association is only available to all professionals with chemistry degrees and graduates of chemical engineering from universities and colleges.
The CIC, along with its constituents, is organizing an international and national convention in the fields of chemical engineering and central science. This year, the Chemical Institute of Canada is leading Canadian efforts in commemorating the International Year of Chemistry. They planned to have a lot of activities to raise awareness regarding the significance of chemistry in the world and the life of people.
Summer Chemistry Courses in Canada
Are you interested in chemistry lessons but not yet sure if you want to take a science-related course in higher education? If this is the case, taking summer courses in Edmonton, chemistry lessons in Calgary, and chemistry courses in Vancouver that might help you come up with a decision.
Summer schools in Canada have several science-based camps that involve experiments that may develop your interest in getting a chemistry course in universities. Besides that, you will also get to have a peek on what life is like inside the campus.
Learning Chemistry with a Private Tutor
Chemistry is not an easy subject. It deals with a lot of formulas, theories, numbers, equations and the likes. With that, a lot of students are having a hard time grasping every chemistry lessons in school. Fortunately, private tutoring sessions are available to help them look at this subject from a different angle.
In Canada, taking sessions from a knowledgeable private mentor or online chemistry tutor is one of the most efficient ways to fully understand the basics and principal aspects of chemistry. Private tutors may help the student in familiarizing the periodic table of elements, understanding formulas to solve equations and many more.
Find online high school chemistry courses here.
Where to Find the Right Private Tutor?
There are countless private tutoring agencies and mentors across Canada. However, finding the right tutor who can help you succeed in the world of central science is a challenging task.
Good thing, there are some ways on how to contact an expert who offers tutoring sessions in Chemistry. These includes:
Local Papers - If you are looking for tutors or private tutoring institutions, local editorial papers might help you with that. Most of the local newspapers or magazines contain a section where chemistry tutors and experts may post their tutoring offers and contact information.
Internet - The Internet is a great place to look for the right tutor who can help you with your needs. You can search for some private tutoring websites and look for the best chemistry tutor within your area.
School - You can also find great recommendations and prospected tutors inside your school. You can ask your teacher or anyone within the institution if they have a list of private tutoring agencies or a tutor that they can recommend. Some chemistry teachers also offer private coaching to those students who want to pursue a career in central science.
Neighborhood - If you know someone from your community who's great in chemistry or an undergraduate who specializes in chemistry courses, you can ask them if they're available to give a private tutoring session or if they knew someone from their institution which can teach you the fundamentals of chemistry.
Advantages of Taking Chemistry Classes with a Private Tutor
Aside from giving you additional time to learn chemistry—as an extension to your classes in regular school—private tutoring provides a lot of benefits that will help you with your studies. Here are some of those advantages:
A more focused approach - Private chemistry tutors offer a more concentrated approach in teaching the basics of chemistry and help you work on what you need to practice. They will target the areas of your specialization and teach you the principal aspects of central science.
One-on-one session - In private tutoring, you can avail of an individual session where you can study chemistry with less to no distractions. Your tutor will give you full attention to ensure that you will understand the lessons at the end of the day before proceeding to another curriculum.
Learn from the experts - Since most of the tutors in chemistry had Bachelor, Masteral, or Doctorate's degree, they can teach you practical techniques and methods on how to study chemistry. Besides that, they can share their experiences and give you pieces of advice on what will be your next step after finishing undergraduate courses in central science.
Flexible schedule - Another perk of private tutoring is that you can adjust the schedule of every session. You can set the time of your chemistry class based on your availability in the comfort of your home. Besides that, you can also give your tutor a heads-up about your upcoming examinations so that he can arrange his schedule for possible additional sessions.
Find out about studying Chemistry in Calgary.
How Do I Get a Chemistry Tutor in Canada?
Studying chemistry in Canada is a dream-come-through for many students. Thanks to the Canadian government that promotes education, and lots of resources await every chemistry student when they go to university.
While Canada may seem like the best place to study chemistry, some students still struggle to understand the school's curriculum. Chemistry requires regular study and understanding of ideas.
If you are struggling to understand chemistry, chances are you have lost interest in the course or you aren't motivated to study regularly to the point that you understand what you are studying.
With the help of a professional chemistry tutor, you can have a distinction and even further your career in the same field of study. Superprof is not leaving anyone behind on this. You can find help on the platform to overcome your troubles with chemistry study.
Below are some tips to get a chemistry teacher in Canada with ease:
Visit Superprof
Superprof stands out when it comes to teaching. Our tutors don't just share knowledge with you. They will help you overcome your fear about the subject. These tutors make studying fun and engaging.
Studying with Superprof exposes you to numerous benefits. We have a track record of helping struggling students perform splendidly in whatever field they choose to study. When you hire from Superprof, you are guaranteed that you have hired the best.
Seek recommendation
If you prefer physical teaching, seek recommendations from reputable individuals. Information is key to achieving anything in life. Ask other students who were once in your shoes, how they managed to overcome the situation.
Academic success entail a lot of strategies and sacrifices. If you want to become great, you must follow the footsteps of other achievers.
Sign up with a study group online
When it comes to education, you need to do whatever it takes to achieve an excellent grade. Signing up with a study group is an effective practice. Once you adopt this approach towards your studies, everything becomes possible.
Most study groups create space for peer-to-peer teaching. You can learn chemistry from someone more knowledgeable than you are in the subject.
Studying alone is quite effective, but it isn't always the best. Seek help now while it's still early.
The best Chemistry tutors available
1st lesson is free!
1st lesson is free!
1st lesson is free!
1st lesson is free!
1st lesson is free!
1st lesson is free!
Dr. Mary (ambassador tutor)
1st lesson is free!
1st lesson is free!
1st lesson is free!
1st lesson is free!
1st lesson is free!
1st lesson is free!
1st lesson is free!
1st lesson is free!
Dr. Mary (ambassador tutor)
1st lesson is free!
1st lesson is free!
What Are Some Tips for Studying Chemistry in Canada?
Most students have a plan for achieving academic success. So it's all about studying and following the plan until you achieve your study aim.
Canadian chemistry is far beneficial to the economy as a whole, as it is channeled to all important sectors. In Canada, where chemists are in high demand, graduating in a chemistry major exposes you to many specialized opportunities. But the path to success isn't always milky.
As students, it is expected that you may struggle and apply efficient study techniques to get good grades and also to become a pro in your specialty. The following are study tips to help you excel in chemistry:
Set your priorities straight
Often, we fail due to misplaced priorities. This is a common problem among students. It can cause mismanagement of resources and time if not handled right.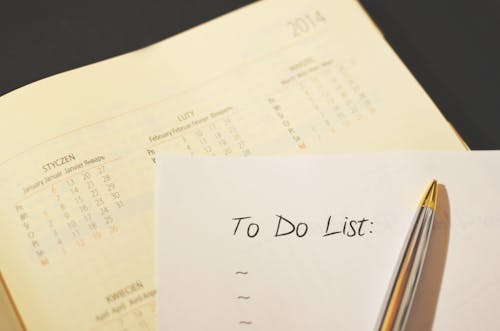 It is advisable to know your priorities and keep them at the forefront of your mind. Distractions will come. The zeal to study won't always be as active as it may seem now. But when you know what you're chasing, all these become nothing.
Seek advanced learning resources
After taking chemistry lessons, create time to study independently. You'll need an increased focus level, an interest to study, and the best learning resources.
How Do I Get the Best from a Chemistry Tutor?
Few platforms promise you the best learning experience when you engage the services of their tutors. Superprof is top on the list.
While studying alone has always been helpful for some students, hiring a tutor seems to work better. A good tutor will set the path right for the student, teaching them ways to succeed even when they feel all odds are against them.
A good tutor works with principles to keep his students engaged and knowledgeable about the course at hand. If you still doubt the importance of tutoring, visit the review section on Superprof.
You, too, can transform from a struggling student to an achiever with lots of accomplishments. All it takes is hiring a reputable tutor and following the principles recommended. Below are some ways to get the best from tutoring:
Ask Questions
Don't be the silent student who refuses to ask questions bothering them while the teacher is open to questions. If possible, create a list full of questions. Ensure you get answers to each one, even if you have to see the tutor in private.
If a chemistry topic seems unclear, make it known to your tutor. Be open to opinions and suggestions from other reputable sources too.
Pay attention
Unless you don't want to maximize your study time, you should pay attention to your tutor. Chemistry tutoring is broad, and it requires utmost focus. Missing a concept makes commencing the scheme difficult. If you must excel in chemistry classes, be ready to learn. Pay attention to every concept your organic chemistry tutor teaches and take note of vital details.
Take your homework Seriously
Do you always attempt your homework even if you have no idea how to go about it? Or do you throw it on the sofa until the next lesson? How you treat your homework papers will determine the progress of your lessons or chemistry study.
Create time for your homework. If it seems unclear, seek help from professionals. As you do this, your knowledge of chemistry will increase and it.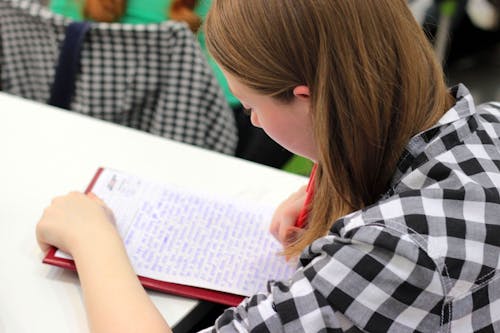 Be determined
Of course, you have a purpose for studying. There's a reason you hired a tutor. There's a demand to be met. If you don't expect anything, you might not get any results.
Put in the effort into your studies and hope for the best. Stay true to your belief.
How Do I Gain Access to the Best Chemistry Resources?
One thing is for sure: every chemistry tutor teaches from manuals, notes, textbooks, or any resources. Even so, you may be referred to some of these resources. It would be best if you always looked for ways to gain access to them, even without anyone telling you.
Those who perform better in chemistry love to read every book, manual, tutorial, and guide they come across about a challenging chemistry topic bothering them. There's no shortcut to success. The following practices will make valuable educational materials easily accessible to you:
Familiarize yourself with library books
A library is an important place in every institution, that is why you'll always find it in every school. All your tutoring is explained on a set of manuals (textbooks, instructions, or research papers). Visit the library often to understand the different concepts of chemistry.
Request a recording of lessons from your tutor
This is common in today's educational sector. Tutors often use internet resources to teach students, which makes learning super easy. After class, you can request a copy or source for recommendations.
Surf the Internet
Are you a tech geek? You can surf the internet independently. Nowadays, thousands of educational platforms offer effective study tips and academic references. Sign up with helpful communities to know when any update comes up.
How Do I Win a Chemistry Job Interview?
Interviews could be a bitter or sweet experience depending on your level of preparation. It could be at a workplace or for an industrial contract. Whatever the case may be, you must ensure your preparation techniques are up to standard. Winning a chemistry job interview is no magic. It takes the proper preparation practices and the right approach to win the heart of the interviewer.
Want to win a chemistry job interview with ease? Adhere to the following practices to remain on top of your game:
Do your research
Before you interview with a company, ensure you do your findings. Most companies work with some hiring principles. Due to ignorance, many fail to meet the requirements given. Only those with proper knowledge of the company's objective stand out to win a position.
Prepare a professional resume/CV
Don't start bluffing about your experience. Go straight to the point and keep it professional. Most companies want someone with knowledge and the right skills. You don't want to look like someone who's begging for the position. That's a total off for most interviewers. Use a professional template and be honest about your reasons for sending an application.
Know what you're applying for
Organic chemistry is quite different from basic chemistry. Today, we have many chemistry graduates in different career fields doing just fine. While some industries prefer candidates with knowledge of the organic concepts involved in bonding chemistry, others want basic skills.  In essence, have a clear knowledge of what you're applying for.
Need a helping hand with chemistry assignments and curriculum? Superprof is offering all students a chance to meet highly trained chemistry tutors in Canada. Pair with your favorite to get help with chemistry today.
What Can You Do With a Chemistry Degree in Canada?
In today's time, there's an exceptional growth of career opportunities within science and technology across the globe. Students who opt to take chemistry courses and other natural sciences have more and better career opportunities today—within government, industry, and academia.
Chemistry involves the study of chemical compositions, chemical processes, chemical manipulations, and other things related to chemicals. This subject is more on understanding how materials are structured, the factors of their changes, and how they behave in a particular situation.
Moreover, having obtained chemical knowledge at the molecular level, chemistry degree holders may use their understanding in numerous ways—as it can be applied to analyze everything around you and, thus, the entire environment.
Above all, chemistry graduates can interact with other subjects such as medicine, biology, biotechnology, engineering, forensic, and material science. With that mentioned, let's discuss some of the most common career opportunities that you can do after obtaining a chemistry degree in Canada.
Careers in Research
Graduates of chemistry courses have much range to apply their knowledge in research divisions, including roles within healthcare, chemical and related industries, chemical engineering and more.
As such, there are plenty of reasons to perform research in a different area of specialization. Hence, your research could be based on:
A public-sector research center to help make sure that the national healthcare provisions can keep pace with the latest discoveries
A college or university and combine research with teaching
A pharmaceutical corporation to work on developing and testing new drugs and medicines
While the task of every research scientist varies, most chemistry professionals are conducting their research in laboratories along with their teams following scientific techniques and standards.
On top of this, here are some examples of diverse research conducted by chemistry experts:
Forensic analysis for criminal cases
Discovery of vaccines and medicines
Development of new chemical materials and products such as paints, cosmetics, food, drinks, and plastics
Improvement of understanding the environmental issues
Careers in Pharmaceuticals
Due to the increasing demand for specialty and new drugs, the expertise of pharmaceutical chemists is highly needed for designing developing, analyzing, evaluating, and managing new and existing medicines. These professionals possess strong management skills and an in-depth understanding of maths and analytical thinking.
While medicinal chemists or also known as synthetic pharmaceutical chemists, work on researching and designing new, economic medicines for the market, analytical pharmaceutical chemists work more on chemical analysis and testing of new products, ensuring the quality and the safety of medicines for public consumption.
Ultimately, while a bachelor's degree in central science may open countless opportunities in the field of pharmaceuticals, a master's or Doctorate's degree will give you more qualifications to handle a much better career, particularly high-level research positions.
Find online chemistry courses here now.
Careers in Chemical Engineering
Chemical engineers work across numerous areas, including energy, oil and gas, water treatments, foods and drinks, toiletries, plastics, and pharmaceuticals. Though processes and systems may differ in each sector, the role of chemical engineering and chemistry are both significant in designing, creating, developing, and manufacturing procedures of chemical materials and products.
Concerning this, chemists are often responsible for the creation and development of new chemical techniques, usually incorporating other advanced scientific sectors such as biomedical engineering or nanotechnology.
Takeaway
As one of the leading countries in the world, Canada offers a lot of career opportunities in the field of chemistry—from developing theoretical and analytical skills to meeting great chemists and other chemical experts while doing it.
If you want to pursue your interest in chemistry, a summer course in Montréal, Edmonton or in other dynamic cities in Canada will help you decide on what to get in higher education. However, if you already have a course in mind, a private tutor will guide you in learning the basics and significant aspects of chemistry.
Through one of these options, you will be able to achieve good scores in chemistry and become confident to pursue a career related to this challenging field.
The platform that connects tutors and students