Chess is a cerebral board game that requires quick thinking and sharp decision-making skills.
These are just a few of the reasons to get your kids into the game from an early age. However, there are many more since chess poses unique problems and forces the player to adapt to emerging situations and next moves before they've materialised.
If your child shows an aptitude for logic-based subjects like maths or science, or they show promise academically but struggle to channel their energy into a single subject, introducing them to the game of chess could be one of the best things you do for their cognitive development.
Kids are at the developing stage of their lives, and parents have to pay attention to their minds because of the many areas they need to be developed. Chess is a game that builds the mind and thinking capacity of kids. However, the challenge for many parents is knowing how to find the best chess lessons for their kids.
Interestingly, there are several options when it comes to how to play chess for kids in Canada. You can surf the internet for the best chess sets to entertain your kids or visit sites that let you play chess online free. To guide you on the best path to choose for kids who are enthusiastic about chess, Superprof, in this article, examines everything you need to know about chess for kids.
In kids' chess, there are many life lessons to be learned, such as acting with grace in victory and taking a loss without overreacting. It teaches patience, which is a trait hard to come by in many children, as well as how to strategically overcome obstacles to get to where you want to go.
If you're already convinced, you might be wondering how you can teach your child to play chess, how to find a tutor, or what online resources are at your disposal.
That's why we created this guide: to provide you with all of the information you need to set your child up for competency - or perhaps even advanced proficiency - in the beloved board game.
The best Chess tutors available
1st lesson is free!
1st lesson is free!
1st lesson is free!
1st lesson is free!
1st lesson is free!
1st lesson is free!
1st lesson is free!
1st lesson is free!
1st lesson is free!
1st lesson is free!
1st lesson is free!
1st lesson is free!
1st lesson is free!
1st lesson is free!
1st lesson is free!
1st lesson is free!
How Can I Teach My Child Chess?
Teaching your child to play chess isn't as easy as dusting off the old chess set and challenging them to a game in the hope that they improve.
Given the great degree of challenge associated with the board game, chess can often cause frustration in children, especially when they are just starting out and struggling to get to grips with the rules.
As with any game with a complex set of rules, one of the best things you can do for your child is practise patience and try not to force anything.
What Are The Best Chess Lessons For Kids?
There are many ways to teach your kids how to play chess. However, to get the best result and enable them to enjoy the benefits, you need to adapt the best practices possible.
When teaching kids, one of the best ways to start is by teaching the basics thoroughly and ensuring that they learn every part of it. A knowledge of the basics gives kids a firm foundation in chess and allows them to pick up other lessons easily. A strong foundation in the basics will birth a great player - maybe a grandmaster.
Chess as a game comes off as boring to many people - kids inclusive. To get kids interested in it and help them learn faster, you need to figure out ways to make chess fun and exciting enough for them. This can be achieved by curating stories, purchasing attractive TV show chess sets, and more.
An engaging and fun chess game will have no impact on your kid if it is not consistent. With consistent playing, kids can quickly adapt the piece moves, strategies, tricks, and all there is to know about the game.
To facilitate learning, you also educate your kids on the numerous benefits of learning chess and hire a chess tutor on Superprof. When they know the benefits of learning chess, kids - particularly the older ones, are more likely to engage actively in it.
For parents who decide to teach their kids by themselves, some extra steps must be taken. A crucial step involves teaching kids the primary opening, strategies, and tactics that every beginner must know. Some of the basic strategies that will be helpful in your kid's chess journey as a beginner include maintaining pawn structure, attacking the opponent's weaknesses, and more. With good knowledge of these strategies, your kid will make a great chess player.
Do you need a tutor who can teach your kid chess in the best ways? Hire a chess tutor on Superprof today. Regardless of where you are in Canada, you can access and connect with the best chess tutors in your local area through Superprof.
Find chess classes here on Superprof.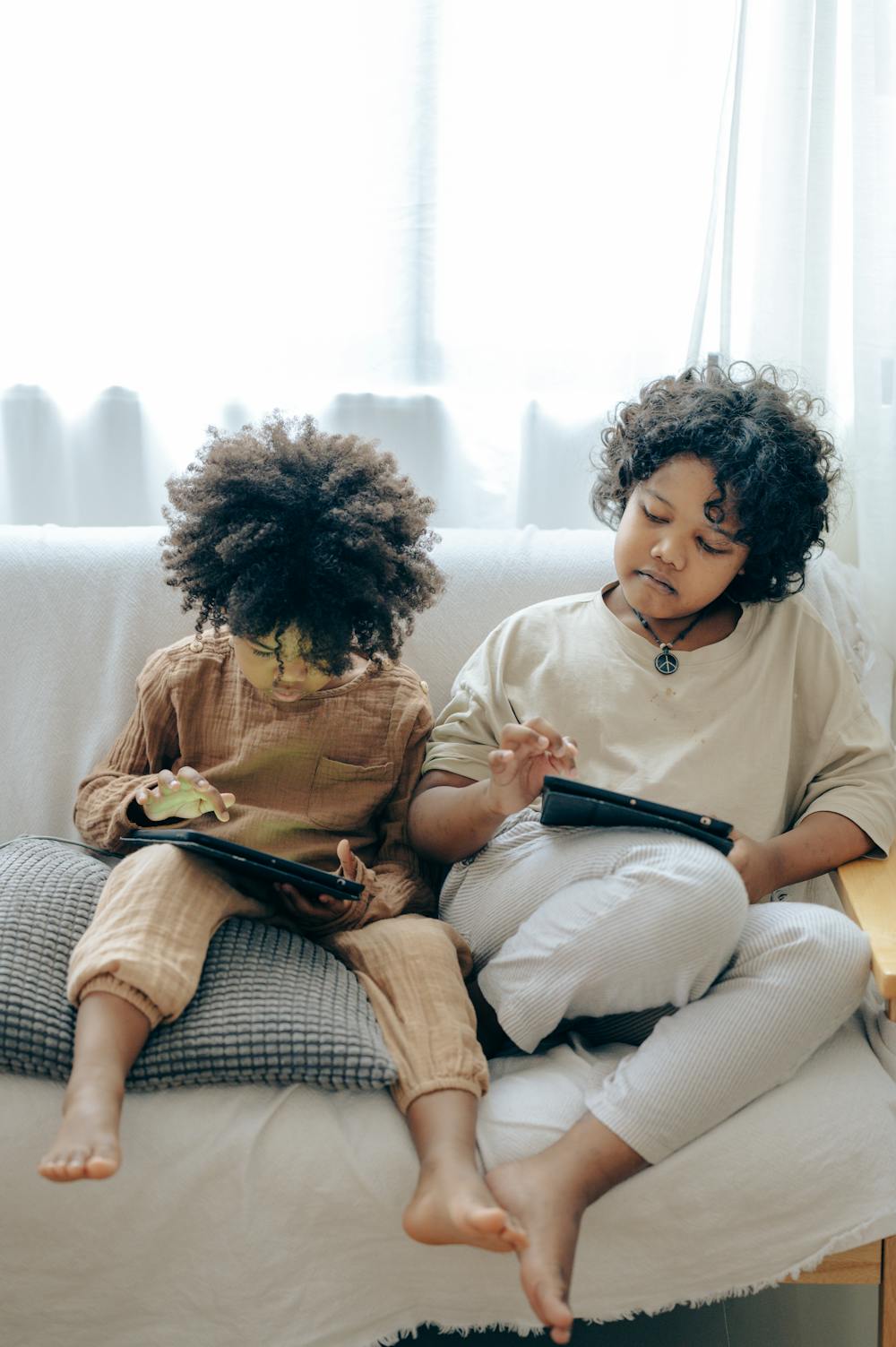 Yet if your kid shows an interest in chess - even if only fleeting - this is a good sign that you should persist since they could stand to benefit a lot from playing the game in the long run.
With that said, here are a couple of  tips for staying composed and keeping your child motivated in the pursuit to learn chess:
Use Positive Reinforcement
Children respond to positive reinforcement such as praise, and in the context of learning a new skill or game, this will usually work much better than scolding or getting frustrated with them.
Sure, your child might improve much quicker if you constantly correct them and tell them when they do something wrong, but you also might eventually push them away from the game entirely.
As a kid, when you feel like everything you do is under heavy scrutiny by your parents and the slightest misstep results in them shouting or admonishing you, you're going to lose steam and start to resent the activity quickly.
You also don't want to go too far in the other direction, and praise every move your child makes and let them win every single time.
There is a balance to be struck, as with anything.
The main thing to bear in mind is that you should try to ensure your child is able to learn from their mistakes and even from losing in a way that feels constructive and like they're making solid progress.
Keep it Fun
This perhaps goes without saying, but you want to make sure you keep things fun at all times when teaching your child to play chess.
This might sound like a challenge, but really you just have to focus on the game itself, since that should provide more than enough entertainment value.
This is a board game that millions of people invest thousands of hours in, so there must be something vaguely enjoyable about it, right?
If your kid is getting bogged down in the rules or confused about the pieces, you can try to move the emphasis towards the various pieces and talk about what they represent. Or maybe your child would prefer to give online chess a go against an AI bot. Or perhaps you can play with only pawns every now and again for a unique challenge.
The Best Chess Sets for Kids
Not everyone loves the classic chess set aesthetic, especially given how familiar many of us are with them by now. There are only so many times you can look at a castle or queen before your interest in the individual pieces starts to fade.
This goes for kids, too.
While they might not have had the same exposure to chess as you growing up, so many of their favorite video games feature an endless amount of customization options to play around with. As such, it makes sense that they would enjoy a new theme or cast for their chess set.
The best Chess tutors available
1st lesson is free!
1st lesson is free!
1st lesson is free!
1st lesson is free!
1st lesson is free!
1st lesson is free!
1st lesson is free!
1st lesson is free!
1st lesson is free!
1st lesson is free!
1st lesson is free!
1st lesson is free!
1st lesson is free!
1st lesson is free!
1st lesson is free!
1st lesson is free!
How Can You Choose The Best Chess Sets To Complement Chess Lessons For Kids?
When you decide to get your kids to learn chess or show some interest in it, the next step is to prepare your kid for their chess journey.
How can you do this?
There are several ways to prepare kids for their chess journey. You can do this by enrolling them in chess lessons - online or physical, get them to join chess clubs, provide learning materials, and get a chess set.
Among these steps, the most basic and essential is getting a chess set. However, as basic as this sounds, it entails a long process. This is because the chess set is an essential tool needed. Also, it is meant to serve kids, and as such, it must be suitable enough for learning and playing.
So, when buying chess sets, there are several factors you need to consider. A few of these factors include your kid's age, aesthetics of the board, budget - affordability is vital, your kid's skill level, portability, durability, and more. 
Carefully considering these factors can help you make the best choice of chess set for your kid.
A critical factor you must also consider is the type of chess set. Certain types of chess sets are deemed suitable for kids. Some of them include the instructional chess sets, and the TV shows chess set. Although these types of chess sets serve the same purpose, they are different in many ways. 
The instructional chess sets usually come with action cards, video tutorials, visual representations, and other helpful tools that guide kids while playing. A great example is the No Stress Chess set.
The TV show chess sets are fashioned after TV shows and are generally aesthetically pleasing. This is done to pique the interest of kids in the game and aid learning. The Harry Potter-themed chess set and Super Mario chess set are good examples of this chess set.
Want to know more about chess sets? Why don't you contact one of our chess tutors on Superprof? These chess tutors have worked with several kids and know what works best for each kid.
A special chess set can spark the imagination and ignite a kindling of interest in the board game, even if there was nothing there before.
Here are a few of our favourite kid chess sets, based on popular films and video game franchises:
Batman
Whether your child is familiar with the films, TV shows, or video games of DC Universe's Batman, we're sure they'll love the chess set, which features a host of unique superhero characters - pitting heroes against villains.
Super Mario 
One of the best kids' chess games has to do with one of the best kids games of years gone by: Super Mario. While it might be more a game of your generation, kids today still love the vibrant colors and characters of the cartoon Italian plumber's world.
Harry Potter
If you and your child enjoyed the scene in the Philosopher's Stone where Ron, Harry, and Hermione play giant chess, then you're sure to love one of the many Harry Potter chess sets out there.
Where Can You Find a Chess Teacher for Your Kid
There are several ways you can find a chess teacher for your kid, but your best bet is to head online and find an online tutor since it's unlikely that you'll find one locally.
Many websites offer chess tutoring services, including SuperProf, and if you like the sound of regular online chess classes for your child, then it's a great option.
How to Find a Chess Tutor to Teach Kids How to Play Chess
Chess is an old board game with several benefits. It's perceived as complex because of the strategies, tricks, and strategies and these, sometimes discourage people from learning it or teaching their kids.
However, this fear can be addressed when the intricacies of chess are broken down into smaller bits by a good tutor.
Before enrolling kids for chess lessons or hiring a chess tutor, parents ask a lot of questions. They worry about the benefits or how to get a tutor that meets their kids' needs perfectly. These worries are valid and should be addressed.
The fact that chess offers several benefits to kids cannot be denied owing to the backing of considerable research that has been carried out to prove them. Based on research, it's been found that chess improves the IQ of kids and enhances their focus and concentration. It also increases spatial skills, planning, and problem/ solving skills.
With chess, kids can have more confident and healthy relationships with their peers and an optimistic approach to life.
To help your kids maximize these benefits, you need to find the best ways they can learn chess. One of the most effective ways they can learn chess is through a chess tutor or coach. However, hiring a chess tutor or coach isn't enough. Hiring the most suitable teacher for your kid is the best way to get good results.
To do this, there are certain factors you must consider when hiring a chess tutor. Some of them include the level of expertise of your kid and the tutor, the tutor's experience level, type of lesson, references, and more.
After carefully considering these factors, you can be sure to get the best tutor for your kid and the best results too. To find the best chess tutors and help your kids maximize the benefits of chess, you can hire a chess tutor on Superprof.
We connect you to the best chess tutors in Canada. All you need to do is discuss with your kid's future coach and hire them.
Above all, this approach is convenient, as it lets you focus on other things while your child is able to soak up the skills of someone with a high level of proficiency in the board game.
Even if you yourself are a whizz at chess, it doesn't necessarily mean that you'll be able to impart all of your chess wisdom onto your child. Knowing a skill is one thing, but teaching it is quite another. If you want to set them up with the best chance of success, hiring a chess tutor is one of the best moves you can make.
Can Kids Take Free Chess Online Lessons?
The world is rapidly evolving into a digital place where technology largely influences everything, and games are not an exclusion. The ancient and widely known game of chess had always been played physically. As a result, people tend to wonder if this old game can be played and enjoyed online.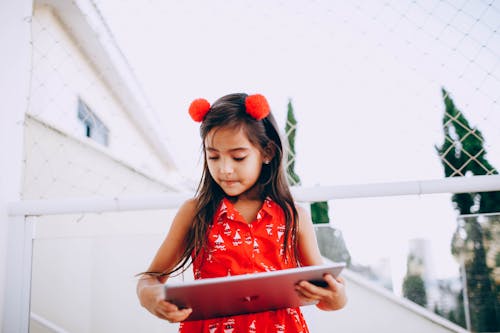 Fortunately, the building of chess apps, websites, and other online tools has addressed this concern. Like every other board game, chess can be learned, played, and enjoyed online without missing out on the benefits it offers. 
To meet the needs of chess lovers or enthusiasts, different online tools have been created to teach chess and allow players to play against each other.
Some of the most amazing tools created for this are chess apps and websites. A few of the best websites where kids can conveniently learn and play chess include Chess.com, Chess4Life, ChessMatec, ChessKids, and others. These websites provide platforms for kids to explore the chess world at their own pace and in the comfort of their homes. They offer video tutorials, individual progress tracking systems, well-curated curriculums, fun puzzles, and more to facilitate the learning process.
In addition to websites, some apps provide kid-friendly environments for kids of all ages to learn and play chess. Chess Apps such as Play Magnus, Magnus Kingdom of Chess, and Chess for Kids make some of the best kid's chess apps.
On these apps, children learn the basics of chess, connect with and play with their peers worldwide, and participate in tournaments. These apps provide a fun and exciting way for kids to learn chess both independently and with the help of a tutor or parent.
Although playing chess online offers just the same benefits as playing physically, there is more to it. Through online chess, kids get access to an endless pool of experience and can learn conveniently.
Do you know that chess tutors on Superprof can also teach your kids chess online? Hire a chess tutor on Superprof for your kids today.
Online Resources to Teach Your Child Chess
For many, growing up, the only chess for kids resources available were books you had to rent out from the library. These days, there's a whole wealth of resources available, and all of them just a click away if you have access to the internet.
The internet truly is a wonderful thing when it comes to introducing new subjects or skills to children. It even helps us learn new skills as adults since you can find material and resources that cater to our preferences and interests.
If your child is a visual learner, then maybe they'll want to watch instructional tutorial-style videos on an established chess website, picking up tips from pros along the way.
If they prefer to learn by doing, then you can enroll them in a comprehensive chess course that will teach them everything they need to know, or simply set them up against an online AI bot and let them learn by trial and error.
Perhaps they want a more hands-on learning style where they'll be matched online with someone else and test out their skills against a real human to get a good idea of how much progress they are making.
Whatever you suspect will be the key to motivating your child to stick with chess and get the most enjoyment out of it as possible; that's what you should try to find online.
Here are some examples of top online resources for learning chess for kids:
Chess Kid
When it comes to online chess for kids, Chess Kid is perhaps the most popular website around.
It offers plenty of free resources if you sign up for an account, but it also has a gold membership that gives you access to all kinds of informational videos and extra features if you're willing to make the ongoing investment.
Chess Academy For Kids
Chess Academy For Kids is an app that is best for children over the age of 8.
It lays out all of the rules and strategies, with tutorials and more, so that your child can get to grips with the basics and start playing as soon as possible. There are chess lessons for kids, too, so they can speed up their progress.
The platform that connects tutors and students