Yes, you can teach children geography. It is not a field of study that is limited to only teens and adults. A lot of parents, schools, and teachers are more concerned with teaching children how to read, solve math problems and learn science courses. All of these other subjects are important and should be introduced to children at the basic level but so should geography. Introducing geography to children will help them have a more versatile and balanced education as they grow. 
In cases where parents desire to teach their kids geography, they may not know how to go about it. Considering the subject is not always taught to young children, there has been difficulty inventing and adopting an approach that works for both the children and the teachers. However, if kids must learn the subject the right way, it should be taught using an approach that makes it simple. The tutor should have a basic knowledge of certain things about the subject before teaching it.
These geography apps and resources will help your kids learn geography.
The best Geography tutors available
1st lesson is free!
1st lesson is free!
1st lesson is free!
1st lesson is free!
1st lesson is free!
1st lesson is free!
1st lesson is free!
1st lesson is free!
1st lesson is free!
1st lesson is free!
1st lesson is free!
1st lesson is free!
1st lesson is free!
1st lesson is free!
1st lesson is free!
1st lesson is free!
What is Geography?
Geography introduces the awareness of the characteristics of the earth we live in and further talks about human interactions with each other and their environment. The subject allows its students to study even political boundaries. From the definition of this field of study, it is obvious that it is very important.
The science that concerns itself with the surface of the earth is known as geography. People that study geography are concerned with the physical characteristics of the Earth such as rivers, oceans, valleys, plateaus, mountains, and other natural features.
Your kids will love learning with these fun geography games.
They go further to know how human beings affect the earth and how the earth in turn affects these humans. This is why geography is subdivided into two branches which are physical and human geography. The scope of geography widens and deepens at various levels. 
What Can Kids Learn from Geography?
Kids are curious to know more about their environment. They need to understand the diversity that exists in the human race, and the natural phenomena that affect the world around them. The subject that treats these topics in geography.
Studying geography help kids to understand the way different people live in different parts of the world. They would also understand how much the people living in these different parts of the world are similar and different. The differences in language, culture, background, and other race while seeing the similarities in shared history, challenges, and other such things. They understand how and why humans move from one place to the other and that it is called migration.
It is also vital that they understand why and how our planet is habitable and some other planets are not. They can learn about natural disasters, their causes, and the parts of the world where they are more frequent. With the study of Geography, children can begin to also learn the various seasons in a year, how the rotation of the earth leads to the occurrence of day and night. 
Climate and its effects on human existence are also taught in geography. Geography even teaches how humans are responsible for lots of the damage occurring in our world and what we can do differently to protect our planet. They will learn about pollution, conflicts, and wars.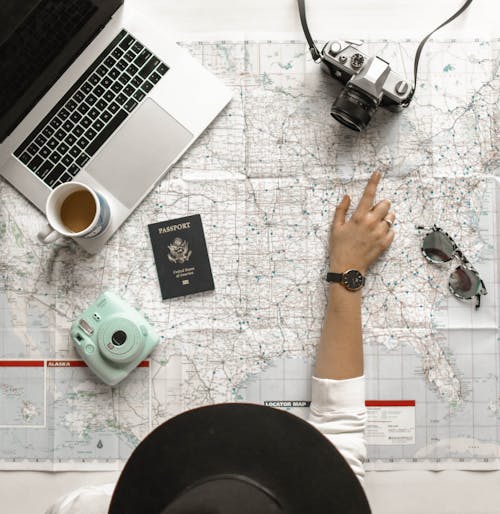 Geography is such an ideal subject that will provide answers to the curious minds of children. They would be fascinated. Thankfully, it is a subject that has a lot of practical aspects that they can engage in to enhance their learning.
Check out these resources for books and apps to learn geography.
Things You Should Know When Teaching Kids Geography
Children are very inquisitive and they would have the most unexpected questions that would throw anyone off-balance. They seem to want to know the meaning of anything and everything, they also seem to like a bit of history when they are learning things. For example, a kid in a math class would ask, "Who created numbers?" and leave a teacher dumbfounded. Even worse, kids do not stop till they get their answers so it is best to be prepared if you must take on the task of teaching them Geography.
You should know a lot of basics concerning the subject. What does this mean? Knowing something like the etymology of geography gives you a great starting point with the kids. Geography means earth writing or drawing. The word is formed from two Greek words Geo and Graphia which mean earth and writing or drawing respectfully. So Geography by its etymology means to describe the earth.
A person who studies geography, environment and people is known as a geographer. These people use various tools such as maps and other geographic information systems. A geographer goes further to observe and take notice of phenomena that occur naturally and the trends that deal with the population. The idea of using maps will intrigue children so they should be introduced to fairly simple maps and how they can locate continents and countries too.
See more online games and console games for learning geography.
How to Teach Kids Geography
Teachers and parents should use a subtle approach while teaching kids geography. Remember that the concept of the universe is still a puzzle to them at this age. So they need to be introduced to simple things about the earth first. Here are some of the best ways to teach kids geography.
Geography can be quite complex and will leave you with a class of puzzled faces when you do not find the simplest ways to introduce and teach children the subject. One of the best ways to teach children geography by using stories. Children love stories and they can easily remember them. Teaching them a topic about different places on the continent will be best told using stories. See more resources for teaching kids geography.
We recommend you arrange kids into groups to do assignments and projects as this would help them better understand and study together. Sharing ideas and working together is a lesson in itself. Encouraging the children to study or do assignments or projects together makes it easy for both the teacher and students.
Children would relish the experience of using maps and pointing out different countries and continents. Introducing them early to maps and portable globes makes the learning process easier and more fun for them. Illustrations in textbooks can be a very helpful tool for teaching children geography. Games help too. The colorful illustration can help them remember things properly.
Geography gets more complex as you advance in knowledge about the subject. The advanced level of the subject is not for children as they would be lost and it would make no sense to them. It is best to remain within the basics of elementary geography so that they can understand it.
Check out these websites about geography for children.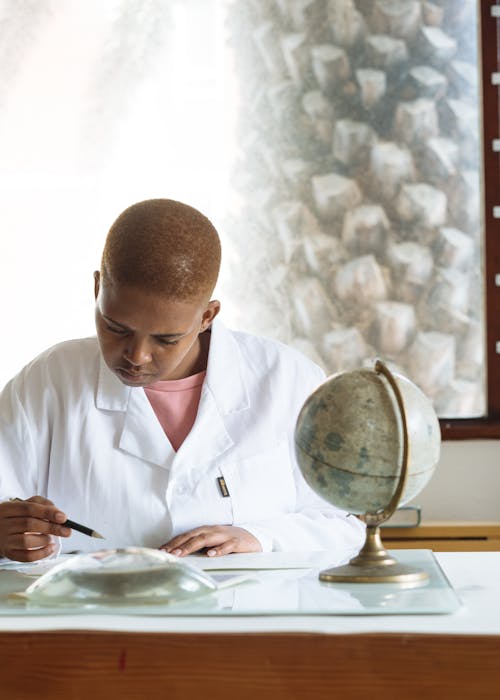 Common Topics in Geography for kids
There are some topics in geography that are suitable for kids or students in elementary school. These topics make up what can be considered the basics of geography for kids. These topics can easily increase their interest in the subject. Therefore, it should be engaging and fun to learn.
The good thing about most of these topics is that they also allow for parents that are interested in homeschooling. So it is easy for parents to also teach their children if that is what they prefer.
Some of the topics that are suitable for children include the following;
The study and use of maps.

The study of the models of the globe and the earth.

Understanding the structure of the earth and the landforms that surround us. Learning about landforms such as mountains, valleys, plateaus, and deserts.

Studying water bodies such as seas, rivers, oceans, streams, and lakes.

The movement of the earth; the earth's rotation and revolution

Natural disasters like tornadoes, hurricanes, landslides, avalanches, and earthquakes.

Vital waterways and sea/river ports. Locations of oceans and rivers.

Phenomena surrounding the weather and climate including how they affect different countries and continents.

The size and locations of the different continents, countries, and islands all over the world

The population, economy, and the types of governments of the different countries all over the world.

Tourist attractions and famous sights of the world. The popular landmarks and their impacts.

The language and cultures, history, traditions, and religions all over the world.

The habitats of plants and animals. The endangered species and extinct species.

Natural resources and their most abundant locations all over the world. The most exported and imported goods in trade and industry.

Locations of the world's superlatives such as the largest lakes, the tallest mountains, the biggest buildings, the driest deserts, and areas as well as old wonders of the world. The smallest country and tiniest populations in the world. The most popular boundaries and landmarks.
These topics will expose the kids to the world around them and how they affect them. 
Teaching children geography may seem to be an insurmountable task when it is not clear what they should be introduced to. The above-mentioned topics and teaching styles are some of the things to know about teaching kids Geography. 
Find good geography lessons here on Superprof.
The platform that connects tutors and students