Learning Spanish can be a simple hobby in order to have a conversation with a native speaker whilst on holiday, or an obligation if you have chosen to move abroad and work in one of the 20 Spanish speaking countries around the globe.
Spanish is spoken by an estimated 440 million people worldwide, and so having a certain level of fluency will be advantageous for you professionally speaking.
To be able to communicate with the locals in Spain, Argentina, Mexico, or Colombia, you could take a Spanish course at a local language school, take Spanish lessons online, or even find a Spanish program at university.
If you want to show off your language level in Spanish and certify it in order to add it to your resume, several degrees and language tests are available to you!
This article is a summary of all the possible certifications in Spanish, what they imply, and their costs!
It might not be enough for a prospective employer that you speak Spanish, they might want to see a document that validates your level. If your dream is to work in Costa Rica, Panama, or Chile, then this article will be of great interest to you.
The best Spanish tutors available
1st lesson is free!
1st lesson is free!
1st lesson is free!
1st lesson is free!
1st lesson is free!
1st lesson is free!
1st lesson is free!
1st lesson is free!
1st lesson is free!
1st lesson is free!
1st lesson is free!
1st lesson is free!
1st lesson is free!
1st lesson is free!
1st lesson is free!
1st lesson is free!
The DELE (Diplomas de Español como Lengua Extranjera)
Taking a DELE test will give you a level defined by the Spanish government. The DELE (Diplomas de Español como Lengua Extranjera) is the first diploma to think about when you want to evaluate your Spanish language level, and it has six different levels:
A1: beginner
A2: basic
B1: intermediate
B2: advanced intermediate
C1: advanced
C2: fluent
Each level corresponds to those defined by the Common European Framework of Reference for Languages (CEFR).
Why You Should Take the DELE
First of all, because the diploma is internationally recognized and will open up doors for you in all the countries where Cervantes' language is used.
To validate the level you've acquired by taking Spanish classes Toronto!
To gain confidence and make you aware of your progress.
Where Can You Take a DELE Test?
There are many possibilities:
In an Hispanic country: you could go to Latin America or Spain; the curriculum is the same worldwide.
There are many DELE test centers across the world. Look out for your local Instituto de Cervantes
How Much Will It Cost?
The price will very much depend on the level that you want to take, and the center that you choose. We therefore recommend you contact the centre where you would like to take the test directly.
However, to give you a rough idea of prices, you can expect to pay between £100-170 (€78-170; $105-180 USD; $147-269 AUD) depending on your preferred level and geographical level.
If you are taking Spanish lessons online, your Superprof tutor may help you find a testing centre!
What Does Each Level of the DELE Test Look Like? 
It's all well and good having the logistical information about doing a proficiency test, but what does the DELE consist of? The short answer is that each level is different so it will depend entirely on which one you want to sit. A learner in all levels, however, will be assessed on five skills:
written comprehension
listening comprehension
written expression
oral expression and pronunciation
Spanish grammar and vocabulary
Each DELE exam works on a simple pass or fail outcome. For each level except the last one, the exam is divided into two groups for which you must obtain at least 30 points out of 50 in each group, and subsequently 60 points out of 100 in total. If you don't achieve this, you will not pass.
For the A1 to B2 level exams, both groups and tests are the same, the only difference is in how long the test lasts:
Reading and writing skills:

Reading comprehension: 

A1: 45 minutes, 4 test questions
A2: 1 hour, 5 test questions
B1: 1h10, 5 exercises
B2: 1h10, 4 exercises

Written interactions and expressions: 

A1: 25 minutes, 2 test questions
A2: 50 minutes, 2 test questions
B1: 1 hour, 2 exercises
B2: 1h20, 2 exercises

Oral skills:

Listening exercises: 

A1: 20 minutes, 4 test questions
A2: 35 minutes, 5 test questions
B1: 40 minutes, 5 exercises
B2: 40 minutes, 5 exercises

Oral interactions and expressions: 

A1: 15 minutes
A2: 15 minutes
B1: 15 minutes + 15 minutes preparation
B2: 20 minutes + 20 minutes preparation
See why you should choose Spanish GCSE here.
For the C1 level, which requires a higher level in Spanish, two categories are assessed during the exam:
Reading and writing skills:

Reading comprehension and language use: 1h30, 5 exercises
Listening exercises and language use: 50 minutes, 5 exercises

Integrated oral skills:

Listening exercises, oral interactions and expressions: 20 minutes + 20 minutes preparation
Reading comprehension, oral interactions and expressions: 20 minutes + 20 minutes preparation
The C2 level demands the test-taker to speak spontaneously like a Spanish bilingual. It is therefore not so much about what you have been taught during your Spanish instruction, but rather your overall grasp of the intricacies of the language. It consists of three tests:
Language use, reading comprehension, and listening exercises: 1h45, 6 exercises
Integrated skills:

Listening exercises, reading comprehension, written expressions and interactions: 2h30, 3 exercises

Comprehensive skills:

Reading comprehension, oral interactions and expressions: 20 minutes with 30 minutes preparation
There are also two levels for the DELE for juniors. This test is reserved for young people aged from 11 to 17 years old and allows them to validate their Spanish language skills while stimulating their desire to learn. It consists of four categories:
Reading comprehension:

A1: 45 minutes
A2/B1: 50 minutes

Listening comprehension:

A1: 20 minutes
A2/B1: 30 minutes

Written expressions and interactions:

A1: 25 minutes
A2/B1: 50 minutes

Oral expressions and interactions:

A1: 10 minutes + 10 minutes preparation
A2/B1: 12 minutes + 12 minutes preparation
The advantage of the A2/B1 junior test is that, in one test, it determines the student's level. This certificate gives a lifelong validation of the candidate's level worldwide.
Remember to prepare yourself by using the annals available on the DELE website, and plunging your heart and soul into the language and culture: read newspapers, talk to Hispanics and ask them to correct you, watch films in their original version, listen to radio broadcasts, try tutoring in Spanish...
Check Superprof for Spanish classes Vancouver.
The CELU Spanish Certicate for Second-Language Spanish Speakers
The Certificate of Use of Language in Spanish (CELU) is a test which determines a person's level in the Argentinian version of the Spanish language.
It can be taken by any foreigner whose first language is not Spanish, but who wants to certify their level in order to work or study in a Spanish speaking country.
Candidates must be at least 16 years of age in order to take the CELU. They must also be able to show a minimum of three years of high school education.
By passing the exam, candidates are showing that they possess the language abilities required to study or work in Argentina, where ever a knowledge of the Spanish language is essential.
Here is a chart from Wikipedia to explain how the test is divided up:
Section
Skills
Time Allowed
Activity
Written

Reading
Listening
Writing

3 hours

Listening to texts
Producing an essay aimed at an informal or a formal reader.

Oral

Reading
Listening
Speaking

15 to 20 minutes

Reading short texts and discussing them
You can take the CELU in either June or November each year. Applications usually open 3 months before the date of the exam, and you have a window of one month during which you can sign up.
SIELE Language Proficiency Test
The Servicio Internacional de Evaluación de la Lengua Española (SIELE) Spanish language proficiency test is an exam that is targeted in particular at professionals and students for use in the worlds of business and education.
It is administered by the Instituto de Cervantes, but it was developed in conjugation with the Universidad Autónoma de México, the Universidad de Salamanca, and the Universidad de Buenos Aires meaning that it has a balanced approach to the different varieties and nuances in the Spanish language across the many Spanish speaking countries.
Just like the DELE exam, it uses the CEFR to grade students between level A1 and level C1. It also tests the four main components of language learning (speaking, reading, writing, and listening) in the same way that the DELE does.
However, it differs in the sense that it is a lot more flexible, and in the sense that it is electronically based. The flexibility of taking the SIELE Spanish proficiency test comes from the fact that you can take one of five different exams:
SIELE Global
S1 - Reading Comprehension + Listening Comprehension
S2 - Reading Comprehension + Written Expression and Interaction
S3 - Listening Comprehension + Spoken Expression and Interaction
S4 - Spoken Expression and Interaction
There are four main parts to the SIELE; Reading Comprehension, Listening Comprehension, Written Expression and Interaction, and Spoken Expression and Interaction. The SIELE Global contains all four parts, and therefore tests each component of language learning.
However, you can also choose to take one of the four modalities if it will better suit your needs. For example, you could decide that you only need to focus on speaking, and therefore you would only need to do S4.
This flexibility in choice is mirrored in the flexibility regarding when you can take the exam. There are no universal examination dates where the exam is sat in all parts of the world on the same day.
Instead, each of the 700 test centres around the world has slightly different dates, meaning that they are more numerous. In doing so, you may not have to wait 3 or 4 months to take the test as can be the case with some of the other Spanish language proficiency tests.
Each of the four parts of the SIELE is worth 250 points. Therefore, the SIELE Global is scored out of 1000, S1, S2, and S3 are all scored out of 500 (because they contain 2 different modalities), and S4 is scored out of 250.
Depending on how well you do, you will be placed into one of the CEFR language levels. The thresholds differ slightly depending on which one of the four parts it is, but you can find all of the grade boundaries on the SIELE website.
With it being based on the computer, there is a shorter turn around time when waiting for the results. The Instituto de Cervantes says that you should have to wait no longer than 3 weeks from test day before you receive your score.
Superprof tutors' Spanish lessons are generally structured with an eye toward sitting such exams!
The University of Central Florida's Spanish FLPE
The Foreign Language Proficiency Exam (FLPE) evaluates skills in the areas of listening comprehension, reading comprehension, vocabulary, and grammatical accuracy. There is no credit awarded for this exam. Students can earn up to 2 semesters equivalency at a college level.
The exam lasts for 2.5 hours, and although the content is unique in each exam, you can always expect to be assessed on listening comprehension, reading comprehension, vocabulary, and grammatical accuracy of the first two semesters of any given language.
Check out Spanish classes Calgary here on Superprof.
Prior to registering for an FLPE exam, you will need to make sure that it matches your needs. As a student at UCF, you can do this by speaking to your academic advisor. The UCF's website has all of the information that you will need to sign up and pay, plus information about what to do on test day, and what you will need to take with you.
The best Spanish tutors available
1st lesson is free!
1st lesson is free!
1st lesson is free!
1st lesson is free!
1st lesson is free!
1st lesson is free!
1st lesson is free!
1st lesson is free!
1st lesson is free!
1st lesson is free!
1st lesson is free!
1st lesson is free!
1st lesson is free!
1st lesson is free!
1st lesson is free!
1st lesson is free!
Are Online Spanish Lessons Worth it?
Before registering for a class, you might wonder if the tutorials are actually worth the stress. Online Spanish lessons are worth it because they provide a medium for learning Spanish. Studying another language is crucial in expanding your reach. Speaking it also allows you to enjoy greater employment benefits and opportunities. If you want to explore this opportunity, you need to embrace new languages.
Thanks to the rise in tech-based learning tools, many firms have created appropriate video platforms where students can learn over the internet. This makes learning straightforward as students register for their favorite courses online. Online lessons have many potentials. These advantages should convince you of the importance of lessons:
Flexibility
Studying this language is an excellent move. However, people with busy lives might find it difficult to go for physical classes. Besides their commitment to work, driving to a physical class may be time-consuming. Luckily, they don't need to leave their home to receive classes. You can hire a Spanish language tutor through an online platform and commence the class.
Convenience
Everyone loves convenience, particularly in academics. When a particular platform is convenient, you can easily sustain it. When taking your virtual course, you can take a break from work to face the class, or you can even learn it from home. Because of the global pandemic, many teaching platforms have embraced the importance of online classes, especially since it is quite convenient.
There are no limitations
Most times, online classes do not have limitations. You can acquire knowledge at any time and from any location. This makes it possible to hire online teachers from other geographical zones regardless of their time zones. Also, you can easily hire native speakers who may be teaching from their country of origin. With this, you may notice rapid changes in your course comprehension. A Spanish language course will definitely do you some good.
Should You Take Spanish Lessons?
Taking the course is a personal choice. However, you should know the many benefits that come with learning it. It is a widely spoken language. It also has millions of speakers globally.
During employment screening, you may also enjoy unique perks, such as preference. Many businesses want to explore other regions, necessitating the hiring of employers who can speak other languages. This makes it easier for the business to thrive in new climates.
Learning Spanish is fun and exciting when you have a good teacher and great resources to back up the process. Here are some reasons you need to take a course.
You enjoy better opportunities
Many people study it to access some benefits, which might have been otherwise inaccessible. While you might not know this, you will enjoy numerous benefits when you hire a teacher for mastery of this language. Employers may also prefer multilingual employees. This may lead to bonuses, salary raises, and promotions. Because everyone wants to build a solid career, they need to do everything possible to make their resume more appealing.
You may earn with it
Many people who know how to speak it hope to explore new career paths in teaching. They strive to become instructors, helping students learn the language and improving those with existing knowledge. If you are interested in teaching it, you should take the course to help. Also, when taking the course, you should stay consistent and determined.
You can visit different places
Learning allows you to explore cities or countries with a native speaker. While tourists find it difficult to communicate in foreign countries, you can take advantage of your online tutorial to learn about new cultures.
What Should You Look Out for in a Spanish Tutor Online?
It would help if you looked out for things before hiring a tutor. A good tutor is qualified and experienced in teaching a specific subject matter. How good your tutor is determined your success in speaking bit. If your instructor is unqualified, it may adversely affect your knowledge and understanding of it
This makes it necessary to be thorough and careful while hiring a new teacher. If you want to make most of your tutorial online, your tutor must be dependable, approachable, and well-versed in the subject matter. Since there are many good teachers out there, finding the best teacher for you will be easy.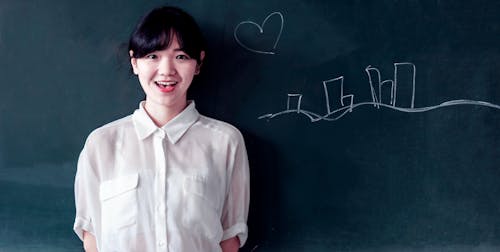 Here are some things you should look out for when hiring a new teacher.
Qualification
You need to know your tutor's qualifications. Similarly, you have to ensure that good bodies have certified them. If they are not qualified to teach, hiring them is not advisable. Also, you have to consider their region and country while scrutinizing their qualifications. Ensure that they have met all requirements before looking to teach you.
Experience
Experience is something built over time. However, you should register for a tutorial online by hiring an experienced instructor. Experienced tutors know the great methods for teaching it, helping students understand faster and more effectively. This requirement should be one of your biggest priorities during your search.
Reviews
You can also check their online reviews before hiring them. You can see what other learners are saying about their teaching and style, assisting you in making the right decisions. While not every platform has reviews on display, certified platforms like Superprof allow learners to leave reviews. This may also shape your choice. Find a tutor who has lots of positive reviews before hiring them. Having lots of positive reviews show that they are great educators ready to impart knowledge.
Benefits of Taking Spanish lessons
Today, people learn different languages based on personal reasons. If you are looking to learn it and are not sure of the benefits of studying this language, you need to reevaluate the situation.
Speaking many languages has many perks, especially when it is a widely-spoken language. Similarly, it is spoken in numerous countries by millions of speakers. You may also enjoy new opportunities and explore new fields when you study them. Below are some perks of taking classes:
You learn at your pace
If you need an efficient method for better comprehension, you should take lessons. Everyone has a pace at which they learn languages. While some are faster learners, others need more time to digest concepts. When you take lessons, you get to move at a pace that you can handle. Similarly, when other learners are, you may also be motivated to keep acquiring knowledge.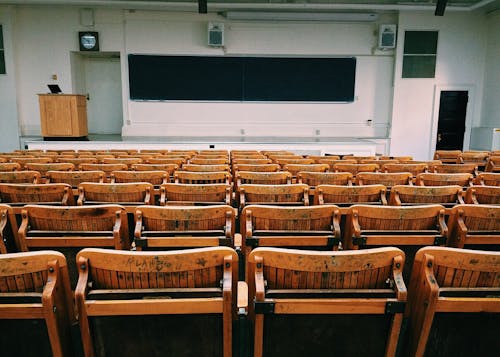 You learn faster
Another benefit of taking those classes is that it is faster than self-teaching. While self-teaching is considerably more affordable, you should opt for a faster process by registering for an online class. Your teacher may also share tips and techniques for quicker assimilation. Learning a new language is filled with uncertainty, but it does not have to be when taking lessons.
Learning is organized
Many courses online have organized and structured syllabuses they follow to ensure students cover up every required aspect. Organized teaching also helps you learn faster and more efficiently. Take advantage of syllabuses by learning ahead of the class. This makes it easier to understand your teacher in class.
What to Expect During Spanish Lessons?
It would help if you had some expectations for your course, particularly when it is specially created for beginners. Since beginners have no experience in the language, they will learn from the basics. This system is similar to how people learn English. They begin with alphabets and then move to more advanced parts like pronunciations and greetings. Still, it would help if you took your time understanding some abstract concepts in the language
While it is good to have expectations for your language course, you should be open to learning outside what you expect. Different instructors have different methods of teaching. The best thing at this point is to believe your teacher would teach you well.
After learning the alphabet, you may move to simple words. Note common greetings like "hola," which means "hello" in English. You may also learn  sentences for travels like, "yo necesito in hotel," which means "I need a hotel" in English. There are numerous greetings you may learn, such as "Buenos días," which means "Good morning in English language."
Regardless of what your teacher teaches, it would help if you were focused and determined to learn Spanish. Learning this language would enable you to relate with foreigners or in a foreign country. This way, you build more mutual and stronger relationships with new people.
Where to Find a Spanish Tutor Online
If you prefer online learning to in-person classes, you should find an online teacher. Online schooling has numerous benefits for interested learners. The best platform to find a teacher is Superprof. Superprof is the largest platform for acquiring knowledge.
Besides learning a language, you may also get help on your academic courses to aid your understanding. With a wealth of qualified teachers, this platform is a great one. And since lessons are online, you don't have to worry about getting to class. Virtual lectures are easy with Superprof. You will enjoy organized and structured learning.
To Sum Up 
If you want to validate your Spanish language level, four diplomas are available to you: 

the DELE
the CELU
the SIELE
the University of Central Florida FLPE in Spanish

It's up to you to see which diploma best corresponds to what you are looking for.
We recommend that you choose a diploma which allows you to determine your level according to the CECRL, from A1 to C2, knowing that most companies deal in these levels. B2 is the most common level requested when someone is trying to work in an Hispanic country. 
Now that you have all of the information necessary--launch yourself into what you think is best for you!
The platform that connects tutors and students