Spanish is the second most popular non-official language spoken in Montreal, and there are more than 100,000 Spanish speakers in Montreal. A lot of job opportunities are opening up to Spanish speakers in Montreal; there are also a lot of Spanish cultural festivities celebrated throughout Montreal. Speaking Spanish fluently will enable you to relate with the native Spanish speakers on a more personal level.
Spanish is an easy language to study. Do you know that learning this skill can enable you to improve your creativity? The Spanish language can positively affect your life and help you find out a new side of yourself. Spanish culture in Canada brings a lot of excitement that is highly contagious, and you would understand this if you developed an interest in learning about their customs and tradition.
The best Spanish tutors available
1st lesson is free!
1st lesson is free!
1st lesson is free!
1st lesson is free!
1st lesson is free!
1st lesson is free!
1st lesson is free!
1st lesson is free!
1st lesson is free!
1st lesson is free!
1st lesson is free!
1st lesson is free!
1st lesson is free!
1st lesson is free!
1st lesson is free!
1st lesson is free!
Why Learn Spanish in Montreal?
Study Spanish for work: if you're searching for a new job in Montreal or looking for a promotion at your current workplace, a fluent command of the  Spanish language will elevate your CVs and give you an advantage over others. Learn more about Spanish study in Canada.
Also, if you wish to start a company in Spanish-speaking countries or connect with entrepreneurs who are native Spanish speakers. Having a fluent Spanish language level will make it easier for you when you're contacting the Spain-Canada Business Association that assists Canadian companies who want to operate in Spanish and vice-versa!
Travel to Spanish-speaking countries: If you love travelling, you want to take language classes like our Spanish lessons offered on Superprof because over 20 countries speak Spanish currently; that's 20 places you can travel to without thinking of the language restrictions.
Study Spanish for Culture: There are many opportunities to experience Spanish culture in Montreal. You can enjoy Spanish music, go to Spanish concerts, watch Spanish dancers and appreciate the meaning of the lyrics without having to first translate to English!
Every November, you can participate in the Spanish festival and feature Spanish and Latino authors who bring their books to the festival if you're into books. After the festival, you can meet them and chat with them in Spanish.
Communication with friends/family: Is your spouse's family Spanish or Bilingual? If so, you may need to learn to speak and understand Spanish to wow your in-laws during family dinners. You can even hire Spanish tutors for your kids so they can interact appropriately with their relations.
Study Spanish for Social: You can join the Montreal Spanish Language Meetup, where about 500 native Spanish speakers meet weekly to dialogue and have a good time. You can also join the Everyday English-French-Spanish Conversation and Fun group, which meets at bars and restaurants to develop Spanish language fluency.
See how the Spanish culture is appreciated in Vancouver.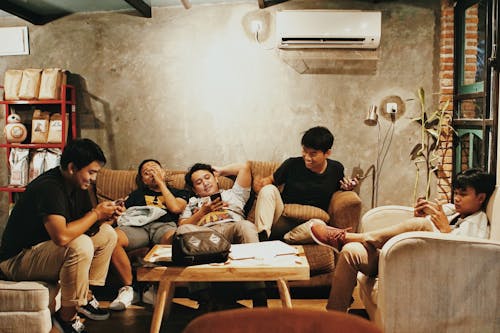 Where to Learn Spanish in Montreal?
Spanish Novels: If you understand Spanish language, but you're not fluent enough to use it in business settings, you can spice up your reading by incorporating novels into your schedule to enable you to get your hands on  good lexis, rather than stare at your Spanish textbook all day. Most books use lots of terminologies and words for Spanish speakers daily, so that will be of great help to you the next time you visit a Spanish-speaking region. 
Another reason novels are a good option for learners is that most novels use an immense range of irregular verbs and tenses when writing. Reading these novels can enable one to acquaint themselves with when and how to use these conjugations correctly; you will better understand Spanish.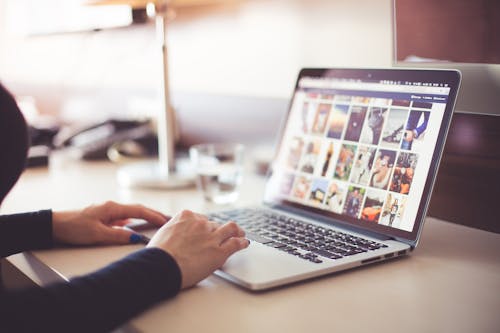 YouTube Channels: To become fluent in Spanish, it's of the essence that you learn the language through various means; listening to indigenous Spanish speakers speak about things you love will enable you to do this. For example, if you love hiking and keep watching YouTube videos related to hiking,  you would soon understand some Spanish terms and vocabulary associated with hiking. 
Some channels are available in both Spanish and English, so you can compare the two versions if you are a beginner trying to learn the Spanish language. 
Spanish Sports: It is easier to study Spanish or any language. When you utilize resources about things that interest you, most sports fans are very passionate about it. So, if you want to mingle with Spanish speakers, go to where Spanish football fans hang out, watch some Spanish football matches with them, and soon you'll start to understand some vital football terminology you can use when discussing football.
Watching the soccer World Cup with Spanish soccer fans is a great way for Spanish lesson students to have fun watching a world-class sports event while improving their understanding of the Spanish language.
Spanish Children Videos: If your children are learning Spanish and you can't get them to concentrate and do their homework, then playing children videos with all the rhymes and simple sentences can help them more easily learn the names of different animals and colo             rs, children are speedy to pick up vocabulary at this stage. They're very entertaining as well, so your child will have fun while learning their Spanish!
You can also use flashcards and very visual textbooks to enable children to study and hold on to expressions they learn; visual fortification is an excellent approach to help children memorize things in a fun way, encouraging verbal communication. Watching the daily news, Spanish-speaking soap operas, etc., and reading Spanish write-ups about different Spanish countries. You also learn more by watching reality shows and sports. 
Superprof: Let's get you registered today at Superprof to design a curriculum customized to your specific needs. Just reach out to us and get in touch with our Spanish tutors. Over half of firms in Montreal pay people who register as bilingual between 5% and 20% more per hour because bilinguals usually have a deeper understanding of language structure and are more literate than monolinguals.
Anyone who wants to study Spanish in small groups can do so by registering for our group lessons. The students in a group must be at about the same grade of Spanish adeptness, have very similar Spanish language needs, and be free to learn at the same time and location as the other group members.
Also, all students in a group must be registered at about the same time to start learning together; never suggest group sizes or over 6-8 students.
Our Spanish lessons span across  the following:
Spanish Cultures

Spanish Journalism and Media

History of the Spanish Empire

Conversation

Written Composition

Business Spanish
Benefits of Hiring a Spanish Tutor in Montreal
Your Spanish tutor will help you in the improvement of your spoken and written Spanish skills. Including intonation, frequently used words, syntax, sentence structure, and language rules. Spanish tutors also tutor people of different age groups so that you can hire them for your entire family. They are very good at engaging students, a skill that they have gotten from years of experience.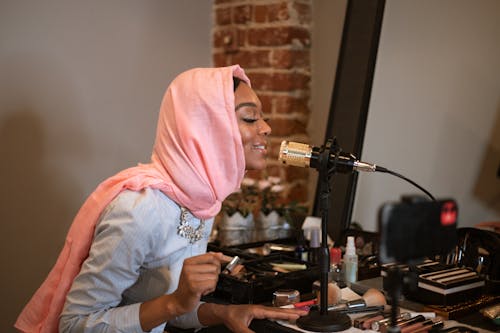 Your Spanish tutor will provide educational resources, prepare a course curriculum, answer your questions, educate you on the Spanish culture, give you an assignment, identify your specific learning difficulty if you have one, and push you actually to speak Spanish. Your Spanish Tutor will generate tools; make use of these tools to help you with your tutorials.
Your Spanish tutor will help you to:
Prepare for Spanish language tests

Increase your self-confidence in your Spanish speaking skills

Understand and Translate the Spanish language to the English language

Put into practice the correct pronunciations you've heard during your Spanish lessons

Understand fundamental Spanish phrases and use Spanish grammar rules
Studying Spanish with the help of a tutor is the most effective way to improve your self-confidence in the Spanish language and enable you to put into practice listening and verbal communication skills.
On Superprof, you can see a variety of Spanish tutors; fill in your requirements in our search bar to choose from the list of Spanish tutors who fit into your needs and are available to teach you. Once you have seen a tutor, reach out to them through our messaging software to talk about the fine details of your lesson.
There are presently over 200 tutors available offering Spanish lessons in Montreal and the nearby regions, so you can be sure to find a Tutor that can cater to your exact needs. Learn about Spanish in Ottawa.
You can also take your Spanish lessons from the confines of your own home because many of our Spanish tutors also do personal online tutoring.
Around 80% of our Spanish tutors on Superprof offer Spanish lessons online; you can access this feature by clicking on the webcam filter to see the tutors on hand giving online Spanish lessons using Skype, which provides you with flexibility and reduces the rate for the Spanish classes as your online Spanish tutor saves cost on transportation.
Spanish is spoken in over 20 countries globally, so speaking Spanish fluently will open you to many cultural, employment, and travel opportunities. It also improves your improved cognitive skills and hence your employability.
The platform that connects tutors and students