One of the most-watched shows on Netflix remains "Casa Del Papel," or Money heist, a Spanish production in its entirety. We all watched the story unfold, but very few of us could follow up without subtitles (duh!)
Ever wondered why the show was so successful? Well, aside from the great story and talented actors (who could forget Le Professor?), another reason is that Spanish is the second most spoken language on earth, with over 500 million Spanish speakers worldwide.
Although widespread across the world, the Spanish language is just one of the languages spoken in Spain; others are Aranese, Basque, Catalan and Galician.
So you just migrated to Vancouver, maybe you have lived here all your life, or perhaps you need a language skill to strengthen your resume? Adding a second language like Spanish will surely give you the boost you need. The ability to converse in a global language (like Spanish) that is unique to the natives of Vancouver gives you an edge over others around you. Learn more!
The best Spanish tutors available
1st lesson is free!
1st lesson is free!
1st lesson is free!
1st lesson is free!
1st lesson is free!
1st lesson is free!
1st lesson is free!
1st lesson is free!
1st lesson is free!
1st lesson is free!
1st lesson is free!
1st lesson is free!
1st lesson is free!
1st lesson is free!
1st lesson is free!
1st lesson is free!
Why Study Spanish?
Today, Spanish is the second most studied language in schools worldwide, and experts expect the Spanish language to increase in popularity in the future even as other languages disappear from the popular vocabulary.
Vancouver, though, is officially bilingual, with English and French, the two official languages. So why study Spanish, you would ask? Read more about Spanish culture.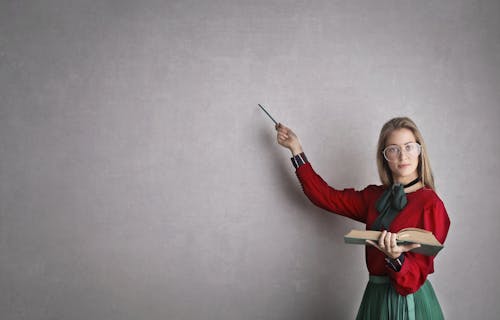 Well, aside from the fact that speaking a foreign language makes you sound cool and exotic, there are other benefits to speaking Spanish in Vancouver, such as:
Opportunities

- With about 20 countries listing Spanish as their

official language

, learning the language opens you to a wide range of employment and career opportunities globally.

LinkedIn advertises over 5000 jobs

for Spanish speakers in Vancouver. Also, with the

growing Canadian economy

, global trade agreements are being created with countries in Latin America, providing

unlimited business opportunities for companies

and industries that will need Spanish speakers to negotiate deals across borders. And let us not forget

art, the culture, lifestyle, history and traditions

of the Spanish people that you get to absorb as you study and learn the language.
Social Relevance

- You make more friends because you get to communicate with more people, you can meet more people and make more friends this will help you get more opportunities like jobs

Easy Travel

- You can travel with ease simply because you can express yourself confidently in another language; catching a cab, ordering food and getting around will never be a problem in a

Spanish speaking region.
Empathy

- You will be more open-minded and feel more empathy because a new language puts you in

another culture's shoes.

When you can speak another language, you see the world the way that native speakers do. When some bilinguals switch from one language to another, they also switch personalities and express themselves differently, allowing you to understand the opinions of others easily and connect with people emotionally.

You delay the mental effects of ageing by four or five years

- learning and mastering another language sharpens your brain. It increases the grey matter, which helps

delay dementia

. So if you're ready to learn and master a new language, the fast, fun and easy way is to

sign up on Superprof.
Increased employability

- Spanish is listed as one of the

six official languages of the United Nations

, 10% of the content on the internet is in Spanish, a third of global media utilizes Spanish as a first language, etc. Learning Spanish can give your

career a massive boost

like you never imagined possible. The demand for Spanish speakers in the business world is rising, and according to

The Economist

, speaking Spanish will bring you an extra $51,000 in

career income

. Of course, being the official language for 20 countries means that speaking Spanish offers the chance for hundreds of international job opportunities across the globe. Whether as a native speaker or just learning the language, a foreign language like Spanish on your resume in an English/French-speaking country like Vancouver can increase your value on the job market

Boosts your Lifestyle

-

Speaking a foreign language, as earlier noted, makes you sound cool and exotic. Speaking Spanish, a global language presents travel, meeting new people, learning new things, building unforgettable life experiences, etc. You become a more knowledgeable person,

understanding cultures that are unlike your own.

Translations are astounding but reading literature such as classics and poetry in their original Spanish versions opens  up a

new vista of art, beauty, music and culture

for you, providing a deeper insight than through translations.
In addition, Alzheimer's Today states that speaking more than one language improves brain activity and helps the brain resist Alzheimer's disease. So learning another language even keeps you healthy?!
Now that you know that learning Spanish is beneficial to you, do you want to forge ahead in your passion for the language? How can you go about it?
How do I Learn Spanish in Vancouver?
Seeing that Vancouver is officially a bilingual nation, most people would seem comfortable learning French to blend in with the trend easily. But if you did the same as everyone, no one would stand out. As earlier stated, the national economy is growing and building relationships with Latin America. And with the growth of the Spanish language across the world, learning Spanish puts you ahead of others in your business, career and personal life!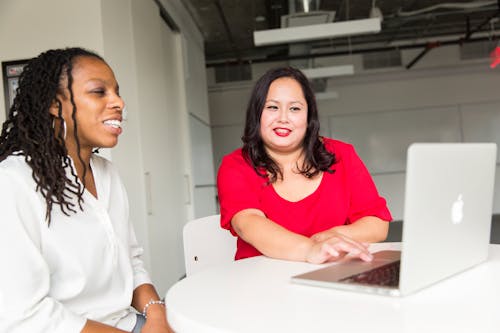 To quickly get ahead then, I suggest you start now; and by the time everyone else tries to get in on it, you are miles ahead. How can you do this?
Choose a dialect and an accent that you're going to be learning with Spanish - This is important because some words differ in pronunciation in other Spanish-speaking countries, just like there is a

Canadian English accent

different from a

British English accent.

Remember to

prioritize speaking skills over any other skill

- at the end of the day, you learn a language to speak, and that's why most of us cannot speak any of the languages we learnt in school as much as we possibly should.

Practice - if you want to practice your speaking skills, read your book out loud and if you're going to learn your listening skills, try to get an

audio version of that book

. If you are reading Wattpad, you will probably not find an

audiobook

, but if you're reading a kindle book, you will most likely find an audiobook on audible or something. Some ways you can practice include:

Follow Spanish influencers if they post on their Instagram story you're

seeing natural spoken Spanish

; you're hearing natural Spanish next.

Set your

phone language to Spanish

.

Listen to more Spanish music, music is essential to Spanish people, and you can learn a lot by listening to Spanish songs.

Speak to yourself daily, you'll see a lot of the words you're missing, and you'll also practice speaking quicker.

Study or live abroad in a

Spanish speaking country

: This sounds great because there are no shortages of

exotic Spanish speaking locations

around the world where you can settle in, but the cost of moving to another country is high, and if you already have a job here, is it worth it to pack up stakes and jet off to another country to learn the language?

Feast on

Spanish films, books, and music

: This is handy but only if you possess the primary language first. Understanding the language will help you appreciate the inspirations behind poetry, art, music and even cuisine. Or maybe, you would enjoy the films and music so much, and you forget you were trying to learn something from it.

Hire a private tutor

to help you: The average private tutor costs between $15 to $70 per hour for

language classes

that may run for up to 6 months or more. Besides, where would you

find good tutors

who know their stuff? 
This can be expensive for students and mid-level workers looking to boost their resumes for better opportunities. And this is only when you can scrape time off work to find a convenient period for you and the tutor. How stressful!
See how to learn Spanish in Montreal!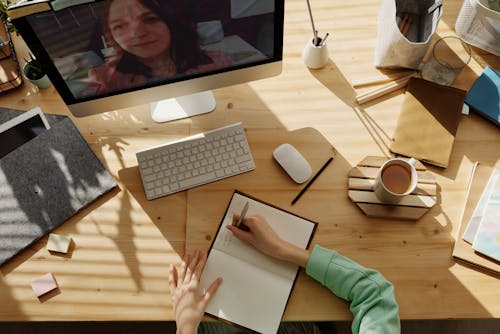 Superprof is an online community of over 17 million tutors teaching over 1000 subjects and skills ranging from music to sewing, AutoCAD, organic chemistry, chess, math and even guitar. Over a million students from across the world use Superprof and have never regretted it.
Superprof provides the opportunity to learn anything and everything from experienced, certified tutors at affordable prices. All that is required is to research the profiles of tutors related to what you want to learn, contact them and organize the learning schedule. You're good to go!
Learning a second language is fun and exciting; learning Spanish is even better. Try saying "Hey, how are you?" in Spanish and see how it just rolls off the tongue.
Get to it today. Visit Superprof right now and get started on your Spanish language classes with a qualified tutor in your own time. What are you waiting for? Hire a teacher for Spanish lessons in Toronto.
The platform that connects tutors and students