Toronto is a lively town with a rich diversity that makes it one of the most multi-ethnic and multilingual places worldwide. Out of the 200 dialects spoken in the city, Spanish is the most prominent, with a Hispanic community making up around 2.7% of Toronto's populace. Nearly 73,000 individuals registered Spanish as their mother tongue on the 2016 census, which is more than double the amount of native French speakers. Learning Spanish will not only help to make the most out of your visits to Spain and Latin America but taking Spanish lessons in Toronto will also help you reach out to Spanish-speaking businesses and marketplaces in the city.
Want to learn Spanish in Vancouver? Read this guide!
The best Spanish tutors available
1st lesson is free!
1st lesson is free!
1st lesson is free!
1st lesson is free!
1st lesson is free!
1st lesson is free!
1st lesson is free!
1st lesson is free!
1st lesson is free!
1st lesson is free!
1st lesson is free!
1st lesson is free!
1st lesson is free!
1st lesson is free!
1st lesson is free!
1st lesson is free!
Why Learn Spanish in Toronto?
Increased employability:  Toronto is the most populated city in Canada and the center of the Canadian economy. Toronto is seated firmly on the global map with free trade agreements done with Spain in 2017 and progressively significant ties forged with Latin American countries, like Mexico and Peru, so taking Spanish courses in Toronto will increase your employability.
Make new friends: If you want to make new friends interested in the Spanish language, learning to speak Spanish is a good idea as it would help you practice your Spanish while having some fun.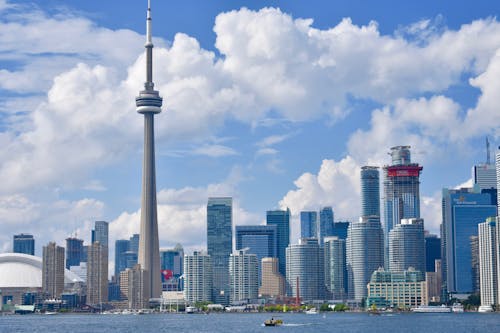 Learn Spanish Culture: Toronto is also a fantastic place to experience the exciting Hispanic culture: Spanish language films, music, literature and performing arts all have great representation. Spanish filmmakers like Javier Cardenete usually show their films at numerous events. 
What is the Coaching Technique of Superprof?
We employ an interactive method in a small group arrangement, creating a comfortable atmosphere. In our programs, you speak Spanish from the first day because unplanned dialogues in Spanish help students use and learn the language.
With around 600 million speakers in over 40 countries, Spanish is the fourth most commonly spoken language globally behind only English, French and Arabic. Given its global impact on the arts and the increasing economies of the Spanish-speaking world, it is a progressively significant language to know.  If you are doing business in Spanish, drifting through Spanish-speaking countries, or just looking to challenge yourself with a new language and culture, we designed our Spanish courses to align with your interests and abilities. 
While Spanish has earned a name for being difficult to learn for native English speakers, this is not always the situation because English and Spanish are part of the same family of languages called the Indo-European languages, so they share a lot of linguistic structures (subject-verb-object, for instance) and vocabulary.
Whether you have basic knowledge of or starting from the beginning, our Spanish lessons can empower you in the office, enable you to learn Spanish and bring joy to your friends and family or give yourself an advantage in your explorations.
We are experts in coaching students to Spanish fluently enough to interact socially, while travelling, and in professional situations.  Our skilled professional Spanish tutors and mentors will enable you to attain positive results. We aim to encourage learning and using Spanish as a second language in the Toronto region and beyond.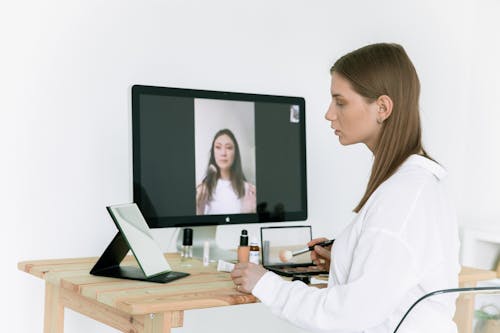 We provide personalized Spanish lessons to students of all levels. We continuously analyze and modify our instruction techniques and equipment, encompassing our own formulated materials, to guarantee our instructions are up-to-date, logical, and in line with the current needs of our learners.
You don't need any past knowledge of Spanish to take a Spanish lesson on Superprof. You'll be able to reply to people; demand and give information about your immediate environment, express things you're fond of and things you hate, and describe where you live and people you know. To attain an elementary level, you need 30 hours of study; to attain an intermediate level, you need 150 hours of study; to attain an advanced level, you need 400 hours of study.
Do you know that a tutor from Superprof can help you learn more about Spanish culture?
The elementary level Spanish lessons will help you learn survival Spanish, just enough Spanish to visit a Spanish-speaking country and make good contacts with the residents; they would learn greetings and basic business etiquette, and telephone and Spanish email skills.
The intermediate-level Spanish lessons are for people who categorically want to gain mastery of Spanish to make a difference in their workplace. Here, reading and then writing become more imperative. 
The advanced level Spanish lessons are primarily for learners involved in import/export, transnational discussions and procurement, job seekers in international corporations where they require an additional language, and those working with the government or colleagues from different countries.
Speaking better Spanish can help you do business in Latin America or Spain or make traveling there more enjoyable; you'll learn to express more intricate and elusive opinions that need a better grasp of syntax and idiom. You will learn to articulate your views quickly and describe problems and their solutions. You would learn just how to handle brief social conversations, discuss your work, etc.
You will increase your capacity to function in Spanish, understand more intricate linguistic structures and colloquial expressions, improve your familiarity with Spanish language etiquette, improve the accuracy of your speech, learn how to make indirect speeches, and get confident deliberating on and analyzing things.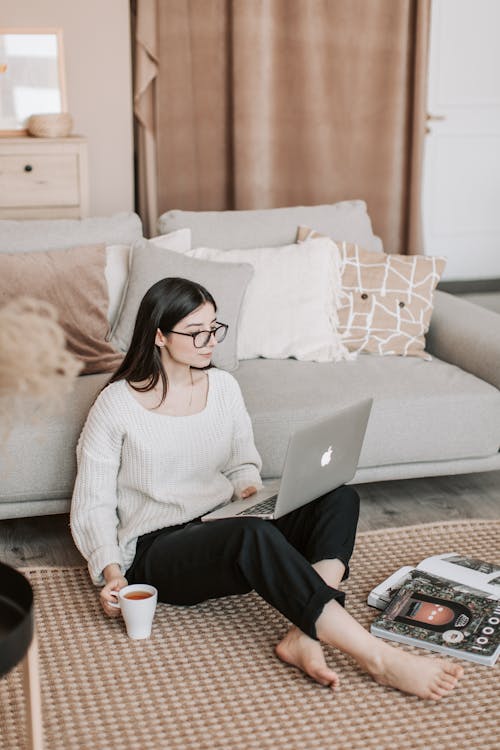 Our tutors will help you advance your conversational skills in a social context. Interact more smoothly and study supportive grammar, concentrating on pertinent, real-life circumstances. Your tutor will lead lessons in Spanish. You'll get the chance to repeat the new terminology, expressions, and linguistic structures in the lessons via various practical sections designed to advance all the language skills.  We will encourage you to put what you study into representative contexts.       
Our Spanish lessons will help you increase your grasp of language and dialogue rules. Acting and imitations will build your essential terminology and knowledge of sentence constructions, idiomatic expressions and cultural etiquette. You'll be able to take part in social events at a basic level, give simple commands and orders and describe individuals and places in a simple manner, improve your dialogue skills and your ability to handle real-life situations.
You will understand essential terms and conversations to introduce yourself in Spanish; your name, nationality, origin, languages, residence, and workplace. If you are taking the group classes, you would work in pairs and communicate with your group members in Spanish at least 50% of your lesson. You'll be able to describe your household, living environments, educational background, and career in simple terms. You'll study Spanish art and culture too.
You will also discover:
Fresh grammar concepts and new expressions as you discuss with your group members

Spanish alphabets and phonetics, differences in the English and Spanish vowels and consonants.

Numbers and Important Math Operations.

Use of articles: Gender and number in Spanish

Parts of speech

Periods and Days

Basic Vocabulary to use in different settings: classroom, house, and among family members
You can also opt for online personal Spanish classes specific to your need to enable you to converse confidently in both public and professional environments. We give an exceptional online learning program formulated around user experience; an appropriate and well-organized online learning setting is continuously at the top of our minds, but to do so, it is vital that we understand our students. This is why we push to acquaint ourselves with every student, both academically and personally, before they even start our online lessons. We deliver reasonably priced training section levies for all our online Spanish lessons for students in Toronto.
We offer onsite and online Spanish classes, one-on-one classes, group classes, translation, training, and consulting, a qualified lineup of Spanish-speaking tutors and a flexible learning program based on communication, entertainment, and ingenuity, with numerous suitable sites close to you to aid students of all ages.
This would help residents of Toronto interact in Spanish and generate new prospects for commercial and communal collaboration between English and Spanish cultures. We offer extraordinary service to our students and a positive learning atmosphere whether you need just the essentials or you want to learn the language thoroughly.
Where to Get Spanish Lessons in Toronto
If you want to study Spanish but do not live in Toronto, don't worry. We have Spanish tutors equipped to teach you in Vancouver, Ottawa and most other cities; you also have the option of taking our online Spanish lessons. You will have access to resources for self-study on Superprof even if you live in Ottawa.
Using online resources, maps, videos and games will make your Spanish class a one-of-a-kind experience. Learning Spanish is as simple as registering for a Spanish lesson with Superprof. Register here or call us today to evaluate what course level is the correct fit for you with no trouble.
Are you set? Let's go! Reach out to a tutor on Superprof today, and they will structure a lesson plan that fits your capacities and preferences! Sign up for an online course with us on  Superprof and become skillful in Spanish today.
The platform that connects tutors and students