Biology is known to be a comprehensive course embodying different parts of living things. Before exploring career paths in Biology, you need to know the education required to work in biology-related institutions. This would help you structure your plans and work towards actualizing your goal as a biologist.
Today, there are numerous career paths in biology, and many of them have diverse requirements. Understanding the requirements will streamline your studying process, helping you acquire all the needed skills and education to become a biologist. Since biology is a crucial course for understanding human life better, you can explore the course to enjoy better job opportunities.
Biologists are scientists focused on researching numerous aspects of biology. Not everyone studying it becomes a biologist. For instance, you could choose to study biology in a university and become a teacher rather than a researcher.
Generally, everyone interested in biology-related careers has to have at least a BSc in Biology. Still, other work places might require more qualifications, such as a Master's degree. This is primarily due to the complexity or depth needed for the work. It's important to note that you can still work in your preferred sector even without an advanced degree. Learn more about biology course in Canada.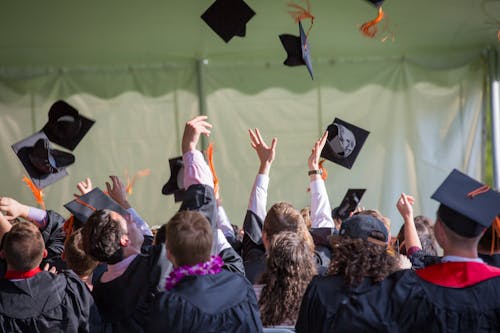 Due to the growing demand for scientists, you don't have to wait long before landing your preferred job. However, before you can explore career opportunities in this course, you need the following requirements.
Biologist
Biologists have many duties, such as carrying out experiments, researching and evolving human and animal studies. It's important to note that biologists are instrumental to a healthy and structured society. Without biologists, we would find it challenging to get crucial answers to specific aspects of life.Students can also choose to study it at the macroscopic level.
Searching for biology jobs? See if your salary expectations are valid.
The macroscopic aspects of biology include zoology and marine biology. To work as a biologist in Canada, you need a BSc in biology or in sub-disciplines in Biology, such as marine,genetics, and ecology.If you are interested in becoming a researcher in the course, you would need an MSc.
Biology teacher
Exploring the teaching aspect of biology allows you to impart knowledge to young minds. Biology teachers in Canada enjoy a healthy salary range, enabling you to gather experience while balancing your financial life. To become a qualified teacher in Canada, you need at least a BSc in biology from an accredited institution. Similarly, you would need to take a teacher reparation program, which teaches you how to teach. So, if you love teaching and hope to study biology, these qualifications are all you need for most schools.
Biology professor
Biology professors work in colleges and universities, educating students on the subject matter. When you become a lecturer, you will have access to numerous opportunities and more attractive paychecks. For example, you could further your career by becoming a professor. To become a professor, you need a doctorate degree in your preferred branch of biology and a high Grade Point Average (GPA).
The best Biology tutors available
1st lesson is free!
1st lesson is free!
1st lesson is free!
1st lesson is free!
1st lesson is free!
1st lesson is free!
1st lesson is free!
1st lesson is free!
1st lesson is free!
1st lesson is free!
1st lesson is free!
1st lesson is free!
1st lesson is free!
1st lesson is free!
1st lesson is free!
1st lesson is free!
How Can You Successfully Study Biology?
To enjoy a successful career in any aspect of biology, you must graduate with a good grade. Good grades make it easy for you to land your dream job and stand out from the crowd. So, before anything at all, ensure you work on your grades.
Although very intriguing and enjoyable to study, biology topics tend to be voluminous. You might find yourself reading continuously to grasp an aspect of the course. This could make it challenging to prepare for tests and exams.To study biology; you need to take your grades seriously to graduate from the university.
Still, you can maximize your potential by creating a structured plan for quicker assimilation. Here are some tips you can use to get better grades in biology.
Hire a course instructor
A course instructor is beneficial in helping you break down complex concepts so that you can understand them. It's natural to face challenges while learning new topics, but you can improve your understanding of the subject matter by hiring a biology teacher on Superprof. Superprof is the best platform for achieving your academic goals.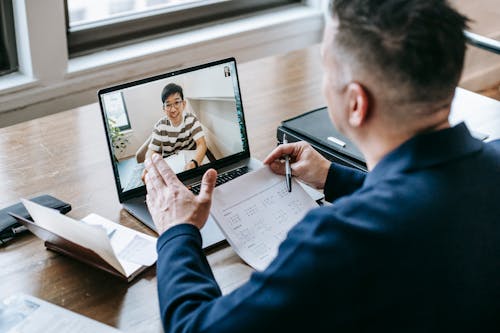 Structure a schedule
Being a student can be exhausting, especially when you have to participate in extracurricular activities. Still, you can create a schedule for studying. To get good grades, find a convenient time every day for studying. You can set a reminder every day of the week to get notified of your study time, helping you maximize your time.
What is Biology About?
Understanding what biology is would help you know your career path needed for making crucial life decisions. In simple terms, biology is the study of life. This course is primarily about everything that has life, namely; plants and animals. Like many other science-related courses, it utilizes facts and theories to answer fundamental questions about life.
That said, the human body is a fascinating and systematic structure. Without knowledge of biology, experts will find it challenging to know how the body works and the kinds of reactions expected. For example, when a person is allergic to fruit, giving the individual fruit would be wrong.But without a strong knowledge of how the body works, individuals might not understand allergic reactions.
Here are some ways to help us understand Biology.
Animals
Biology is the study of life. Everything living has life, and that includes humans, animals, and even microorganisms.If living things intrigue you, you should study this course to understand better how living organisms work. You can also choose to specialize for a deeper understanding of specific aspects.
Plants
Plants are vital for the survival of humans and animals. Although many animals don't eat plants, most of them are predators of those that eat them. Without understanding how plants work, scientists will find it challenging to introduce innovative structures for more manageable growth.
What Are the Major Branches of Biology?
Experts structure biology into three branches to make it easier for studying purposes. Although all these branches are part of biology, they provide deeper insights for specialists. So, if you want to specialize in a particular aspect of biology, ensure you understand how the structures work.
The branches focus on specific parts of biology, and they are zoology, botany, and microbiology. While zoology is centered on animals, botany is about plants. Similarly, microbiology examines microscopic life forces, helping us recognize microscopic behavior and its importance.
To understand these concepts, we will be examining these branches.
Zoology
Zoology is one of the most studied branches of biology. Besides dealing with animal life, zoology also examines animal structure and classification. It's also vital to note that this branch has various aspects. Under zoology, there is animal anatomy, which is the study of the anatomical parts of animals. You can also choose to study ethology, which is the study of animal behavior.
Botany
Botany explores all parts of plants. A person who studies plants is a botanist and could also be considered a biologist. If you venture into this branch, you will become familiar with many plants. Today, botany encompasses the study of numerous kinds of plants. And because there are many kinds of plants, you would enjoy greater chances of landing a job when you become a researcher. A researcher in botany is responsible for carrying out researches and experiments for the study of plants.
Microbiology
The third aspect of biology is microbiology. Microbiology is an exciting course of study that deals with microorganisms. That said, microorganisms are living organisms that are too small to see with just your eyes. To see these organisms, you need to use a microscope. Thankfully, microbiology has helped experts discover effective drugs for saving lives.
Should You Study Biology?
Studying biology is a personal choice. Still, you need to understand how valuable this course of study is in society. Like many other Science courses, it helps improve living standards by answering crucial questions.
Find crash course biology  here on Superprof.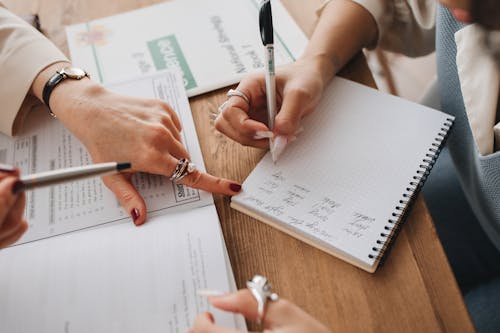 Humans have been able to maximize the healing potentials of drugs through this ground-breaking study. Without Biology, the pharmacy will find it challenging to use plants for health-related needs. The following are reasons why you should consider studying Biology.
Job opportunities
You can explore diverse career paths when you study biology.This exposes you to different fields, which is vital for gaining experience. When you become an experienced biologist, you will enjoy better payments structures and salaries.
Innovation
Knowledge and innovation go hand in hand. For you to create value, you have to understand what can give value. When you study biology, you will be able to develop innovative products and services. So, if you enjoy exploration and problem-solving, you should consider learning biology.
Biology opens opportunities to various fields. However, before you can explore those careers in Canada, you need to meet specific educational requirements. Often, jobs require you to have at least a bachelor's degree in biology or a branch of biology. If you enjoy teaching, you also need a degree to be employed in Canada.
Discover the skills you need to succeed in your biology career. Find tips for success in high school biology.
The platform that connects tutors and students