Studying biology is an excellent way to prepare ahead, especially if you plan on exploring career opportunities in that field. If you also want to learn this course for educational purposes, you would enjoy the study because it encompasses every aspect of living things.
Biology is one of the broadest subjects in the world, being the study of life. This course focuses on living things, which are primarily animals and plants. It illustrates and examines different parts of animals and plants to understand their structures and classifications. People who study this course also enjoy various career opportunities as it paves the way for scientific exploration.
This makes it necessary to equip yourself with essential skills needed for pursuing a biology career in Canada. Like many other careers, biology requires a focused and determined mind, ready to explore different fields for the betterment of the human race.
Because of the technical nature of biology, you need to be familiar with some skills required to succeed as a biologist. Biologists are specialists who conduct research on living things. Usually, most biologists work in a laboratory, analyzing and examining animal and plants structures. However, not everyone that studies biology becomes a biologist.
If you enjoy teaching or tutoring students, you could explore the teaching aspects of the course. Being a biology teacher opens you lots of opportunities, especially since many schools in Canada need the assistance of qualified educators.
Below we examine some essential skills you need to learn to succeed as a biologist in Canada.
Data analysis
Data analysis is an essential aspect of biology. To have a successful career in this field, ensure you learn how to collect data. Scientists need data for carrying out experiments and also predicting the possibility of a reaction. Besides data collection, you need to know how to record it analytically and accurately. For example, data shows if an experiment has already been performed.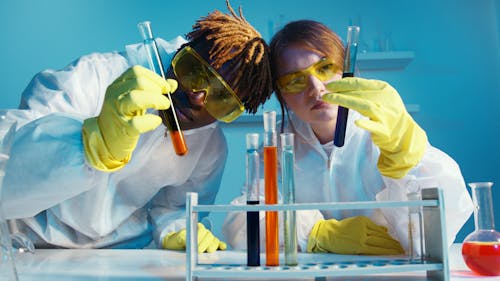 If you fail to record the effect accurately, it could become fatal to research. When taking up biology-related careers, you need to be precise and accurate. Numerous aspects of biology need experiments, such as toxicology and marine biology need data collecting skills during research.
Problem identification
Generally, scientists need problem identification skills. Problem identification helps you find a problem. This is crucial for proffering suitable solutions to issues and also answering fundamental questions. To cultivate this skill, you will need to embrace analytical thinking. When you understand how to improve certain situations with your knowledge, identifying a problem becomes easy. Still, it would help if you were thorough before you proffer a solution. When you hastily create solutions, you might miss vital points, which could affect its efficiency.
See if your salary expectations are valid for biology jobs in Canada.
Problem-solving
The ability to proffer a solution to real-life problems is crucial in improving human lives. Before you lead a successful biology career in Canada, you need to know how to solve problems. Today, many firms demand employees who have excellent problem-solving skills. A problem solver identifies issues even before they surface and then provides logical solutions needed to eradicate those problems. You can improve your ability to solve problems by researching and reading related books for better understanding. Before solving an issue, you should endeavor to follow a structured process. This helps you discover helpful and effective techniques.
The best Biology tutors available
1st lesson is free!
1st lesson is free!
1st lesson is free!
1st lesson is free!
1st lesson is free!
1st lesson is free!
1st lesson is free!
1st lesson is free!
1st lesson is free!
1st lesson is free!
1st lesson is free!
1st lesson is free!
1st lesson is free!
1st lesson is free!
1st lesson is free!
1st lesson is free!
What Does a Biologist Do?
If you want to become a biologist in Canada, you have to know their duties. Although duties vary from field to field, most biologists have similar responsibilities.
Starting a career in biology can be exciting, considering how broad and intriguing the course of study is. However, when you are new to the practice, you have many things to learn, making it a challenging process. Still, you have to mitigate the burden by understanding the duties before taking up a job in biology.
Like many other science courses, biology opens up numerous job opportunities in various sectors. People with biology degrees can efficiently work in industries, hospitals, or labs due to their exposure to crucial elements. So, you can rest assured that you would enjoy loads of benefits when you take up a biology-related career.
Below are some duties and responsibilities of biologists in Canada.
Studying plants and animals
The primary responsibility of a biologist in every part of the world is studying plants and animals.When reviewing these concepts, a biologist has to research and classify them. In some situations, these professionals might need to learn their behaviors and reactions to certain elements. If you want to work as a biologist, you should know that you will use most of your work time on gathering facts about living things.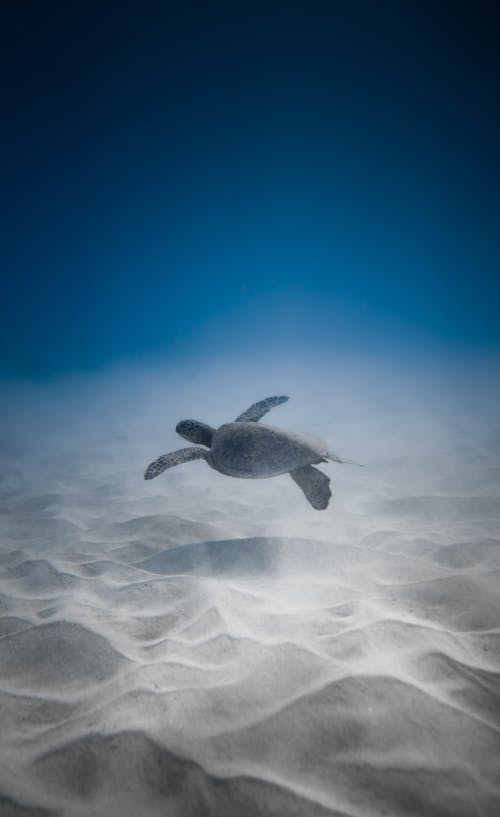 Collecting data
Another crucial responsibility is data collection. You need to collect different kinds of data gotten from your research. In some circumstances, you might need extra samples for further analysis or take photographs for sufficient reference. If you can collect data efficiently, you will have no problem in your career as a biologist. Also, since biology is a broad course, you can choose to specialize in your preferred branch. Specializing increases your chances of landing a job, especially when you have practical experience in that field.
Researching
It would help if you were prepared to participate in many kinds of research associated with your field. For example, if you are a botanist, you will conduct studies on all sorts of plants. In the same vein, you may need to experiment and report the results. Reporting results helps you use your experiments to solve problems. When you can proffer suitable solutions to issues, you will enjoy a successful career in biology.
Tips for Getting a Job in Biology
Most people go to colleges and universities to equip themselves with the needed knowledge to succeed in their preferred fields. But to land a well-paying job in biology-related firms, you have to do everything possible to increase your chances.
Like many other countries, Canada has a competitive workforce, making it challenging for some individuals to land jobs. Still, you have improved your chances during your job search by following valuable tips. These tips are structured to assist you in getting good jobs, even as an entry-level applicant.
Because of the highly-competitive market,you will need to make up for your inexperience. It would help if you used these tips to land better paying Biology-related jobs.
Get good grades
This is important, especially if you are still in college or a university. Endeavor to get good grades in all your courses. Getting good grades increases your CGPA, making your resume more attractive to employers. Before checking other aspects of your CV, an employer would note your grades, increasing your employment chances. Structure a suitable schedule to read every day and review your notes and textbooks as often as possible,helping you remember what you have read.
Acquire useful skills
Besides getting good grades, employers need to know your skills. Equipping yourself with problem identification and problem-solving skills would easily catch the eye of any employer, thereby increasing your chances. You can also learn different skills, such as language and tech skills. Most employers want multilingual applicants. Some of them also include thisas a requirement the applicants must possess. Similarly, getting familiar with tech skills makes it easier for you to use innovative devices to improve outputs.
Volunteer
Many employers love selfless applicants who take part in volunteer work. If you have the time, you should register for volunteer work. This makes your resume more appealing, especially when it's for an important cause. Since most volunteer works are for free, take part only when it's convenient for you.
Find crash course biology  here on Superprof.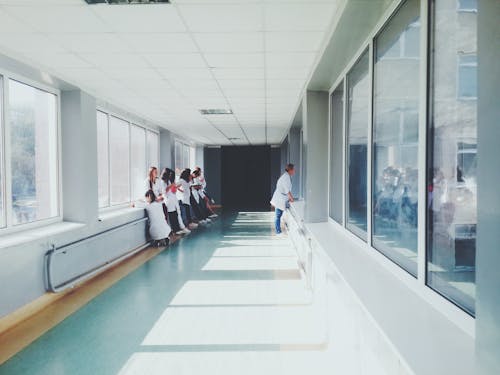 Is Biology a Good Course?
You might wonder if Biology is an excellent course to study. Although opinions differ, most people agree that biology is a required course that improves human life.
Being the study of life, biology explores every aspect of living things. According to the experts, there are two categories of living things: animals and plants. Oftentimes, when studying biology, your professor will focus mainly on these aspects.
If you want to have a more profound knowledge of these aspects, you can study one of the branches. Not only will this make it easier to assimilate, but you would also have a greater understanding of the subject matter.
Benefits of Studying Biology
Here are some benefits of studying Biology
Helps you understand living things
You will understand the behavior, anatomy, and structures of both plants and animals. With biology, you will also explore different fields needed for better job opportunities. When you become a botanist, zoologist, or microbiologist, you will have in-depth knowledge of those branches of biology.
Helps you create innovative products
Biology has led to the creation of numerous innovative services in agriculture, medicine, and even pharmacy. When you study this course, you will understand how to utilize plants and animals for the growth of society.
When you want to venture into any Biology career in Canada, ensure you equip yourself with practical skills and techniques for better outputs in your services.
Discover the level of education you need to get a biology job in Canada. See how to succeed in high school biology.
The platform that connects tutors and students