Before studying biology, it's essential to know the salary range of biology jobs in Canada. Knowing the salary expectations helps you make crucial decisions in your career path.
Biology is a vital subject that helps us understand living things. Studying it gives you an insight into how living things interact and evolve. Its salary expectations are of different ranges primarily determined by the profession. As biology major, you can specialize in three recognized branches of biology: zoology, botany and microbiology. These branches examine different parts of the subject matter, helping you have in-depth knowledge.
Studying about life exposes you to exciting new facts. With the growing resources on the internet, you can also learn biology outside a classroom. This helps you learn new ideas to stay updated in the science world.
Want to study biology in university in Canada? See the right path to take.
That said, you need to know the salary ranges for your preferred biology jobs in order to be adequately prepared. Although not everyone who studied biology earns the same salary, most salaries have slight variations, helping you note the pattern.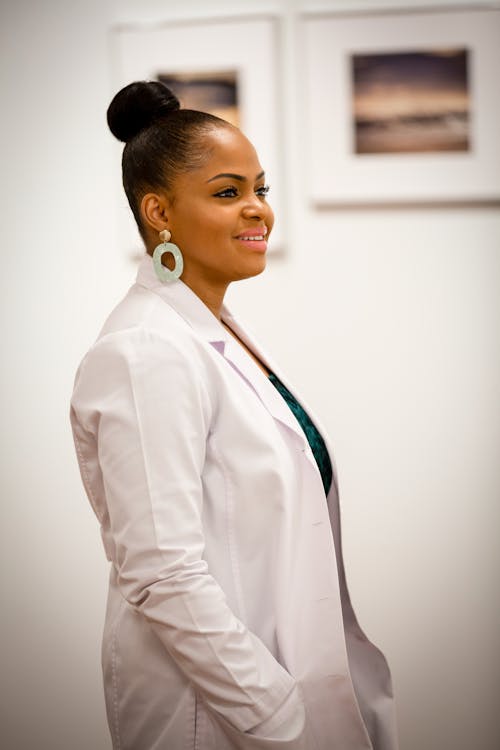 The best Biology tutors available
1st lesson is free!
1st lesson is free!
1st lesson is free!
1st lesson is free!
1st lesson is free!
1st lesson is free!
1st lesson is free!
1st lesson is free!
1st lesson is free!
1st lesson is free!
1st lesson is free!
1st lesson is free!
1st lesson is free!
1st lesson is free!
1st lesson is free!
1st lesson is free!
What is the Average Salary Range for Biologists in Canada?
In most instances, your salary expectations are based on your job and your experience. For example, an experienced biologist who has had a successful career would earn significantly more than an entry-level worker. Before estimating your salary expectations, ensure you put your career level into consideration.
Entry-level
For a biologist with lesser than a year of experience, they should expect $50,000 every year. This salary expectation includes bonuses and other incentives. Biologists who have worked for 2-4 years should expect $52,000 yearly. These statistics were obtained from more than 100 salaries with the same career level.
Mid-level
A Biologist, who has around 4-9 years of professional experience, should expect an average of $63,000 yearly. This is based on numerous salaries by other biologists who have the same years of experience.
Senior-level
Those who have 10-18 years of practice and experience should have a salary expectation of $70,000. This is the average salaries range of 40 people working as expert biologists in Canada. However, you need to consider other important factors, such as degree and firm, before arriving at a conclusion.
From a general view, it's clear that salary expectations for biology jobs in Canada are based on their years of experience and employers. Some employers will pay higher than this range, so it's crucial to keep an eye on well-paying jobs.
Before you apply for a biology job in Canada, see the education and skills you need.
What is the Salary Expectations for Biology Teachers in Canada?
Teachers are essential parts of society, helping students learn complex concepts and ideas. Some people who studied biology are teachers, making it crucial to know the salary range for this job category.
It's important to understand that biology teachers are in every part of Canada. Because Biology is a core subject, every school needs a teacher to educate students on the study of life.
Here are the salary expectations for Biology Teachers in Canada.
Entry-level
Entry-level teachers earn the lowest among others due to their lack of experience. For a biology teacher that has 0-3 years experience, they should expect $40,000 yearly. This includes special bonuses and incentives. To earn a better salary, you need to gain more knowledge or augment your chances by studying for a second degree. All in all, subject teachers are always in demand all year round, making teaching a worthy consideration when exploring career paths in biology.
Mid-level
When you are a mid-level teacher, you must have been a teacher for 4-9 years. Teachers at this level have a lot of experience needed for imparting knowledge to students. Instructors who have worked within these time ranges should expect an average salary of $55,000. Also, salary ranges might differ based on location, institution, and degree. However, this range helps you understand how employers pay salaries in Canada.
Senior-level
Senior-level biology teachers have over 9 years of experience in teaching. Oftentimes, these teachers would have worked for numerous institutions, establishing their careers over the years. These teachers enjoy the highest salaries for biology teachers in Canada. On average, senior-level teachers earn $67,000 yearly and could also enjoy some other attractive incentives. Teaching is a promising career, but you need to gather years of experience to enjoy better pays.
What Are the Career Paths in Biology?
If you want to study biology in an institution, you need to know the available career paths. That said, Biology is a vast subject that has many attractive job opportunities. When you study Biology, you can explore numerous career paths.
Also, salaries for these careers might differ, so you must pick one that suits your expectations and needs. As a biologist, you will be an expert in the study of life, helping other careers, such as medicine, pharmacy, and other science-related jobs, make breakthroughs during experiments.
Pharmacy, for instance, needs biology to understand how plants work, necessary for making effective drugs. And without good drugs, life expectancy decreases, leading to an increased mortality rate. To avoid this, pharmacists explore Biology to discover medicinal plants.
Below are some essential career paths in biology that you can explore to build a reliable financial life.
Researcher
If you love researching and discovering mind-blowing facts, you should become a biology researcher. Researchers are individuals that explore in-depth knowledge of specific careers. When you are a researcher, you will focus on discovering crucial ways to better lives through Biology. Salary ranges for a researcher start from around $50,000 and could go as high as $80,000, determined by your experience and skills.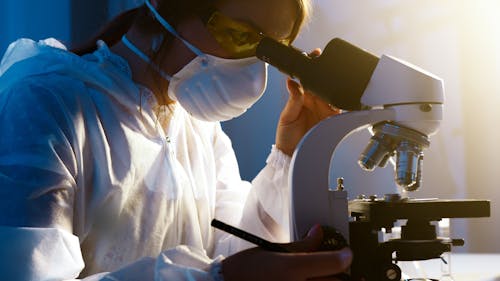 Marine Biologist
Although many people are yet to explore this career path, marine biology is an intriguing study for every biology major. With numerous aquatic lives in the ocean, you have more than enough concepts for research. In this study, you will learn about the behavior and diseases affecting aquatic life. Because seas make up a notable amount of the earth, marine biology is a broad study, which could open up other career opportunities.
Health specialists
Many biologists are also doctors, nurses, and even veterinary doctors. Humans are also living things, making them a crucial part of Biology. Experts study human anatomy, behavior, and reactions to improve health statuses. Similarly, Biologists can also be veterinary doctors, helping animals treat diseases or injuries. If you love animals, you can decide to become a qualified expert in animal care.
Are There Benefits of Studying Biology?
Before studying biology, you might want to understand the benefits. It's safe to state that it is one of the most important courses of study globally. In every part of the world, experts who study it enjoy numerous benefits associated with the course.
Also, biology helps us understand how the human body works. Without knowing this fundamental aspect, proffering solutions to problems become difficult.For example, biology helps us understand that humans need oxygen to survive. Without this knowledge, we might fail to acknowledge how crucial air is for our survival.
That said, we need to explore the pros of studying Biology. Below are some benefits of studying Biology.
·         Explore the human body
A notable benefit of Biology is that it helps us explore the human body. The human body comprises numerous complex systems, such as the digestive, respiratory and nervous systems. Without adequate knowledge of these systems, humans would find it challenging to solve health-related problems. When we study biology, we will have answers to some crucial questions. For instance, the subject assists us in understanding how we breathe, why we need to eat, and how metabolism works.
Find crash course biology  here on Superprof.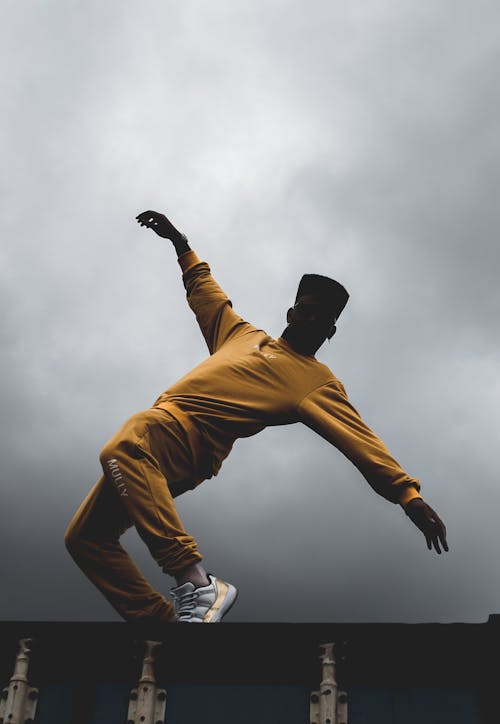 ·         Career opportunities
Studying biology opens up numerous career opportunities for you. Consequently, you can explore intriguing parts of living things. Unlike many courses, biology is not limited to any career. As a biologist, you can choose to become a researcher, health specialist, ecologist, marine biologist, and other aspects of living things. Having the opportunity to work in most science-related firms strengthens your chances of landing your dream job. Similarly, you can also get more jobs by specializing. When you are a specialist, you would have a broader view of specific aspects of this course.
·         Bettering lives
Biology makes life better for everybody. With this subject, there is a breakthrough in medicine, pharmacy, and other closely-related courses. This, in turn, betters human and animal life. To answer fundamental questions, you need to have an in-depth knowledge of this subject to  improve your problem-solving skills. Although many questions are still left unanswered, biology has optimized major aspects of human life and has streamlined the process.
Knowing the salary expectations for notable courses in biology prepares you during your job search. Although biology jobs are not the most lucrative in the scientific field, you can still earn a decent salary. It's vital to note that employers structure salaries based on some factors, such as experience and degree.
Some entry-level biologists might earn higher than the average, and others might earn below it, but you should work towards landing a job within the standard. This article examined salary ranges of different levels of experience as a biologist and a biology teacher, helping you structure your expectations within these ranges.
Are you in high school? Find tips for success in biology study.
The platform that connects tutors and students