Québec is the largest of Canada's provinces in terms of area covered which is located in Eastern Canada. It is primarily a French-speaking province, and also one of the most famous destinations in Canada. The province is famous for its French Canadian culture; hence it is regarded as the birthplace of many French speaking Canadians. It is the 2nd largest administrative division of Canada.  The city was founded in 1608 and sits on the Saint Lawrence River in Canada's mostly French-speaking province. Learn more.
See the most used phrases for daily conversations in Quebec.
The decision to move to a new country, city, or town is a big step, and the perfect opportunity to explore the world. If you decide to move to Québec, you will experience firsthand the unique Québec culture, interesting Québec facts, exciting Québec traditions, and French culture in Canada. If you are considering moving to Québec, below is a list of highlighted benefits.
See the top cities to live in Quebec.
The best French tutors available
1st lesson is free!
1st lesson is free!
1st lesson is free!
1st lesson is free!
1st lesson is free!
1st lesson is free!
1st lesson is free!
1st lesson is free!
1st lesson is free!
1st lesson is free!
1st lesson is free!
1st lesson is free!
1st lesson is free!
1st lesson is free!
1st lesson is free!
1st lesson is free!
Cost of Living
Québec is one of the few cities that boast one of the lowest cost-of-living in Canada, ranging from, cheap rents, inexpensive electricity, and low healthcare/ insurance costs to the low unemployment rate and easy access to public transit. The cost of housing in Québec's major cities is significantly less expensive when compared to other major cities. Also, when compared to other provinces, electricity costs in Québec are regarded to be relatively low. The average cost of electricity per kWh in the area is roughly one-quarter to one-half of what it costs in the United States.
Despite the low cost of living, the province provides exceptional quality of life for its residents. It features a safe living environment, great education facilities and options, low unemployment rate, and an active social scene. Moving to Québec allows you to enjoy the conveniences of the urban areas, the beauty, the serene environment of the rural scenes, as well as the unique Québec culture.
Québec Culture
Québec city has a wide range of cultural characteristics that makes it an excellent option for people moving to Québec and tourists alike. One great place to experience the French culture in Canada is the city of Québec. The French culture in Canada began in 1534.
The francophone culture is still vibrant in the Québec city region and the Québécois are known for their hospitality, culinary traditions, and colorful French accents. The French culture in Canada was made prominent through several attractions in the region such as Maison de la littérature, Centre de valorization du Patrimoine vivant, Espace Fél ix- Leclerc.
Also, the French Dollard day, which honors a seventeenth-century French war hero, is another important event that honors the French culture in Canada. Another interesting thing about Québec culture is the rich, distinctive French-Canadian cuisine. Popular local dishes include tourtière (a meat pie), and ragoût de boulettes et de pattes do Cochon (a stew made from meatballs and pigs' feet).
Other favorite dishes include pea soup, French onion soup, and a traditional dish made with French fries or grated potatoes called poutine. The city is also known for its maple syrup. Moving to Québec helps discover the historical and cultural richness of the city.
Natural Beauty
The city is known for its scenic beauty and picturesque landscape which makes it among the top tourist hotspot in Canada. Major landmarks in the city are predominantly rivers and mountains like the St. Lawrence River, Boreal forest, and Laurentian Mountains. Major parks in the city also include ice, Mingan Archipelago,  Grands-Jardins, Jacques-Cartier, Bic, and Forillon. The city of Québec is one of the most famous destinations in Canada, with its Château Frontenac, authentic historic old city, interesting Québec facts, and magical winter wonderland.
Asides from the fascinating Québec culture, various Québec traditions spurs the trip attraction by tourists which includes festivals like,  Carnaval De One of the best winter festivals in Canada,  Festival d'été de, New France Festival, and many more.
The city's closeness to nature also boosts its spectacular scenery as it is surrounded by natural sites and lush parks. The province also has gorgeous man-made and natural beauty which can be seen in terms of the cobblestone streets, European architecture,  fortifications, Montmorency falls, ice hotel, and île d' Orléans. Québec is rated as the best destination in Canada for the fifth year in a row in 2020, and the third-best small city in the world outside the United States by Travel and Leisure readers, and Condé Nast Traveler respectively.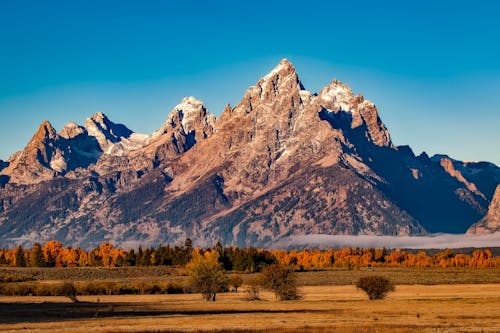 The best French tutors available
1st lesson is free!
1st lesson is free!
1st lesson is free!
1st lesson is free!
1st lesson is free!
1st lesson is free!
1st lesson is free!
1st lesson is free!
1st lesson is free!
1st lesson is free!
1st lesson is free!
1st lesson is free!
1st lesson is free!
1st lesson is free!
1st lesson is free!
1st lesson is free!
Historical Monuments
Moving to Quebec means taking steps to understand the history of the people, and about the interesting Quebec facts. There are many places you can visit to know more. These include natural sites, museums, galleries, and theatres. Unique attractions include Plains of Abraham, Fortifications of,  Sainte-Anne-de-Beaupré Shrine, Île d'Orléans, L'Îlot des Palais, Old Québec, Chateau Frontenac, and many more.
Quebecers are also very hospitable and are always willing to help both tourists and locals. The Chateau Frontenac Hotel holds the Guinness World Record for the most photographed hotel in the world, making this an interesting Quebec fact. Another interesting Quebec fact is the Montmorency falls which is about 270 feet tall, making it taller than Niagra falls.
 Climate
The city of Quebec enjoys a humid climate all through the year while having four seasons. Summer is a popular time of year for must-see places in Canada, especially Quebec city. In summer, the city is bubbles with many recreational activities and many Quebec traditions come alive with festivals like, Festival d'été de Québec and New France Festival, and there are many street performers and exciting events.
In autumn, Québec is one favorite destination of many tourists globally. The presence of maple trees makes exploring autumn landscapes a sight to behold.
The streets of old Québec transforms into a winter wonderland with many winter sports like snowmobiling, tubing and winter fat biking. It also becomes one of Canada's famous places to visit. This gives the tourists opportunity to learn about interesting Quebec facts and marvel at the only ice hotel in North America.
Spring is also another vibrant season when another one of Quebec traditions come alive. It is a sugar shack season where residents gather around large tables at a sugar shack, enjoy a meal of traditional Québécois foods (tourtière, baked beans, and maple syrup sweets), dance on folk music, and indulge with maple taffy.
Vibrant Economy
Do you know that Quebec has many valuable and intrinsic resources? The services and manufacturing sector is the major dominating sector of Quebec's economy. This sector represents 25 per cent of the Canadian total, but many other resources also play significant roles. For instance, Quebec harbors about 3% of the world's freshwater reserves. Hence, it is regarded as the largest freshwater source in the world.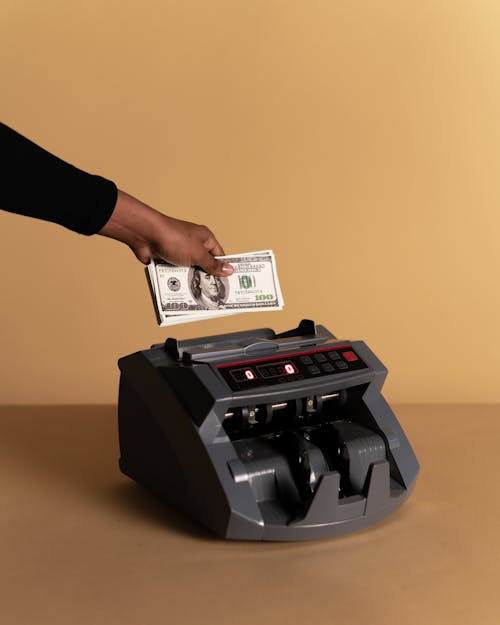 The economy is also supported by a variety of other natural resources and activities like fishing, timber, tourism, and agriculture. Other principal industries in Quebec includes, generation of electric power, mining, pulp and paper.
Quebec is known to have the second-largest area of forest land in Canada after the Northwest Territories. Around 33 million m3 of wood is cut each year, most which is used for lumber and pulp manufacturing. The timber sector is among the 10 leading producers of pulp and paper in the world and the second-largest exporter of newsprint in Canada.  The wood industry alone serves as a source of employment to over 36,000 people.
Quebec is also the largest producer of electricity in Canada.
Water Bodies
Quebec is breathtakingly spectacularly to the point where it sometimes looks like an exceptional work of art. The lakes and rivers are no exception.  The scenic beauty of the city is unmatched, and you can enjoy scenic sunsets on lakes and rivers like the Rivière Saint-Pierre, Gulf of Saint Lawrence, Pink Lake, Ungava Bay, Lake Memphremagog, Bonaventure River, Lake of Two Mountains, and Labrador.
The beautiful water bodies that surround Quebec can also be a great way to cool off during the summer heat. Freshwater covers 10% of the territory of Québec, and as such the province contains more freshwater than any other province. With three million bodies of water, and tens of thousands of rivers, Québec holds 3% of Earth's renewable freshwater reserves, and about 40% of all this water is concentrated in the St. Lawrence River watershed. There is a substantial amount of beaches in the city. Sandy, freshwater beaches is located in the National parks in Quebec while salt-water beaches are located in Cote-Nord, Iles-de-la-Madeleine and Chaleur Bay.
Access to Local Shops
Québec is characterized by easy accessibility to various supplies like groceries, equipment, beer, and other essentials. You don't have to travel long distances to get your supplies.
As one of the oldest cities and home to the French culture in Canada, Quebec has a lot to offer in terms of standard of living and lifestyle quality. With interesting Quebec facts and exciting Quebec traditions, the city is deeply rooted in fascinating aspects of French culture, and is therefore regarded as the "cradle of French civilization in North America."
Are you planning to move to Quebec? You have made an important decision. It's time to warm up for these amazing benefits that the beautiful province offers.
Read about the steps to kick-start your French language learning in Quebec.
The platform that connects tutors and students