Canada is an ideal study destination for English literature, including that English is its official language. In addition, there are several language schools in Canada and prestigious colleges offering English courses. Therefore, students are looking to get Canadian education in English literature to have a wide range of options. Another benefit of studying literature in Canada is its cosmopolitan cities' high quality of life.
Studying English literature in Canada will expose you to basic English grammar rules in the English language and help you learn vital language skills. For example, you will improve your English speaking and writing skills and get better at communication. This article serves as a guide for anyone studying English literature in Canada. Meanwhile, you can quickly increase your chances of learning English by hiring an experienced English tutor on Superprof.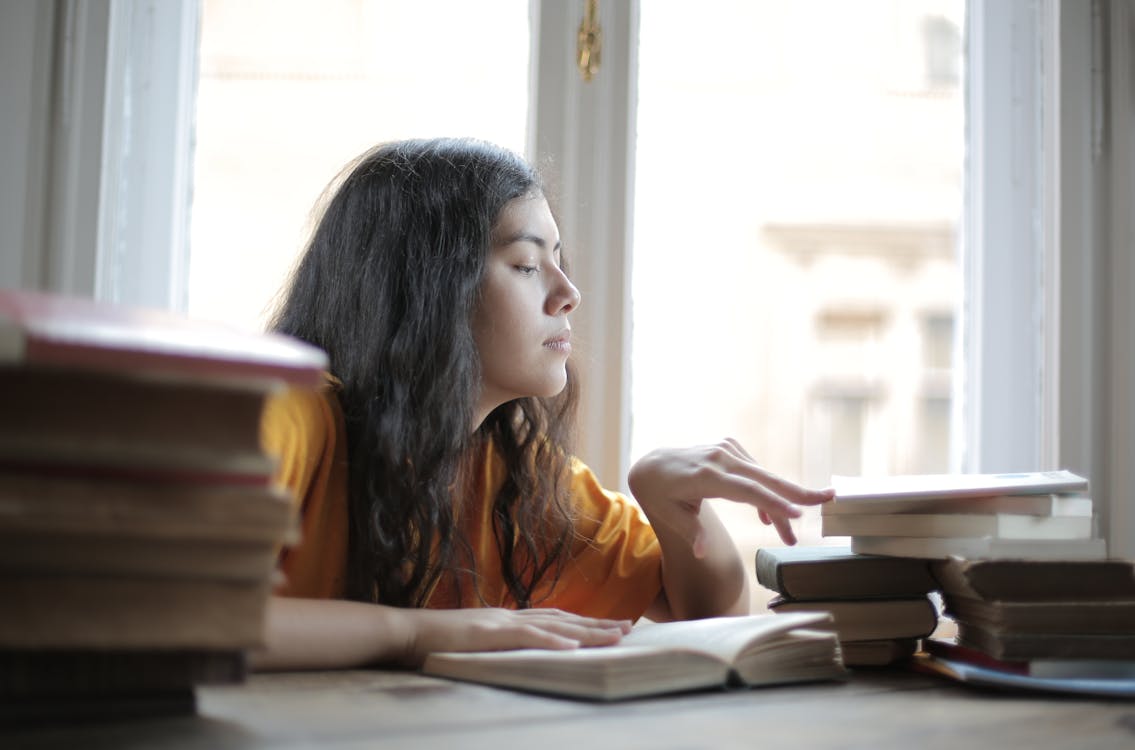 The best Academic English tutors available
1st lesson is free!
1st lesson is free!
1st lesson is free!
1st lesson is free!
1st lesson is free!
1st lesson is free!
1st lesson is free!
1st lesson is free!
1st lesson is free!
1st lesson is free!
1st lesson is free!
1st lesson is free!
1st lesson is free!
1st lesson is free!
1st lesson is free!
1st lesson is free!
Why Take an English Literature Course in Canada?
One of the benefits of taking an English literature course in Canada is developing excellent writing skills. It's a bold step that will help increase your vocabulary; you learn new words as you listen every day. Also, you will write several essays, and the more you write, the better you get. This writing skill you'll learn is something that you'll find helpful at higher educational levels and subsequently in your career.
Thanks to technological advancements, you don't need to enrol in a university to learn English – unless you choose to. Of course, it'll take more practice, time, and dedication, but you can take a course with an English teacher online. 
Considering the level of inconsistencies and illogical rules in English, not to mention the problematic spellings, online learning becomes significant. With personalized classes patterned to your learning needs, your tutor can address your spelling mistakes and blunders one-on-one.
The first English course you will study is English 101; it is the foundation for other English courses in college. English 101 addresses the essential principles of college writing, focusing on argumentative and expository essays. 
In English 101 classes, you will learn MLA and APA conventions, learn how to improve your writing skills, and acquire critical thinking skills. The purpose of English 101 is to help students develop essential academic competencies in problem-solving and decision-making, among other things.
If you're looking for "English classes near me," you don't need to look too far; you can find them on your phone. Simple type "the best English tutor near me" on Google, and you'll find several options; choosing them becomes the challenge. 
Superprof has myriads of English tutors that can take you through the irregularities and complex concepts of the English language. But, whatever tutoring service you opt for, be sure to check what others are saying concerning them. Learn about other benefits here.
Who Are Famous Literature Figures in Canada?
Despite being relatively newer to literature, Canada has produced some fantastic authors and literary figures more than many other countries. An example is Margaret Atwood, who is considered the most popular Canadian writer. 
English tutoring can make you famous, provided you're good at it and you take steps to put yourself in the spotlight. That includes improving your tutoring skills, strategizing on marketing your tutoring services, and building your brand by creating a website and social media.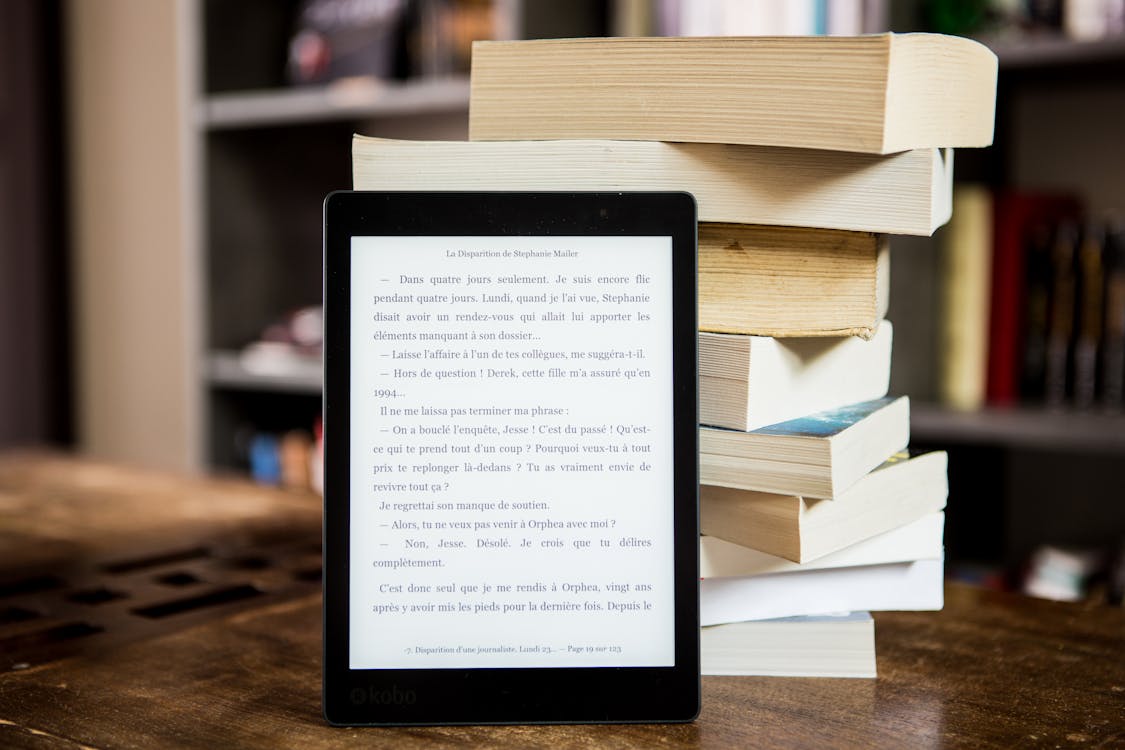 Perfect English grammar is an achievement for those who can speak and write it very well; it makes communication easier. It entails learning all the grammar rules, which will help you write grammatically flawless essays, making you look intelligent and intelligent. 
In addition, perfect English grammar helps you pay attention to details, which shows your boss, professor, and colleagues you can be trusted. When you can communicate your thought in good English, your boss or professor will confidently entrust you with essential tasks.
One of the most fun and rewarding aspects of English learning is speaking it; it is a feat worth celebrating. By improving your English-speaking skills, you can strike and sustain great conversations with others, and you'll have fun in the process. You can have an excellent English conversation by practising speaking English, recording yourself and replaying to hear how you sound. Also, always read out to yourself, learn new words daily, and practice using them in different sentences.
When it comes to improving your writing skills, many avenues are open to you, including hiring a tutor. You can take free or paid English courses online; YouTube is replete with free English courses for beginners. However, learning with the help of an English teacher online is still the best because you will enjoy honest conversations. You can ask questions in English classes, and your tutor will gladly answer them.
How Can Studying Literature in Canada Help You?
Most Canadian colleges require students studying literature to take foundational and introductory courses like English 101. English 101 is a stable curriculum foundation for helping students develop and polish crucial argumentative and analytical skills. 
English 101 classes are essential because they prepare students for higher-level coursework; it enhances their critical thinking and communication skills. In addition, unlike in high school, your professors are at liberty to create courses in English 101 to help you explore concepts through writing.
If you're thinking about studying literature in Canada but cannot attend physical classes, you can take English online courses. Several online English courses are available to students; you get remote access to world-class higher institutions in Canada. In addition, you can take some English online courses, including Coursera's English for Career Development and Udemy's English for Beginners. Regardless of your educational level, you can find great English courses online to help you learn the language.
Meanwhile, if you're pressed for time and need to learn English fast, you can hire a Superprof tutor. Being a top-rated tutoring platform, Superprof has thousands of English teachers, among other subjects; it has a record of excellence. Superprof English tutors aren't only experienced in speaking English; they can teach complex concepts in simple ways beginners can understand. In addition, the tutors have worked with students at different levels, so they know how to handle each student's learning needs.
English courses are essential for students; it is one of the general courses all college students have in common. Being an English-speaking country, Canadian universities teach English; the language broadens students' minds, improving life quality through job opportunities.
Also, English is the only communication medium in many countries and learning it gives you access to opportunities beyond Canada. Learning English helps you develop good communication skills and land an excellent job in multinational companies in and outside Canada.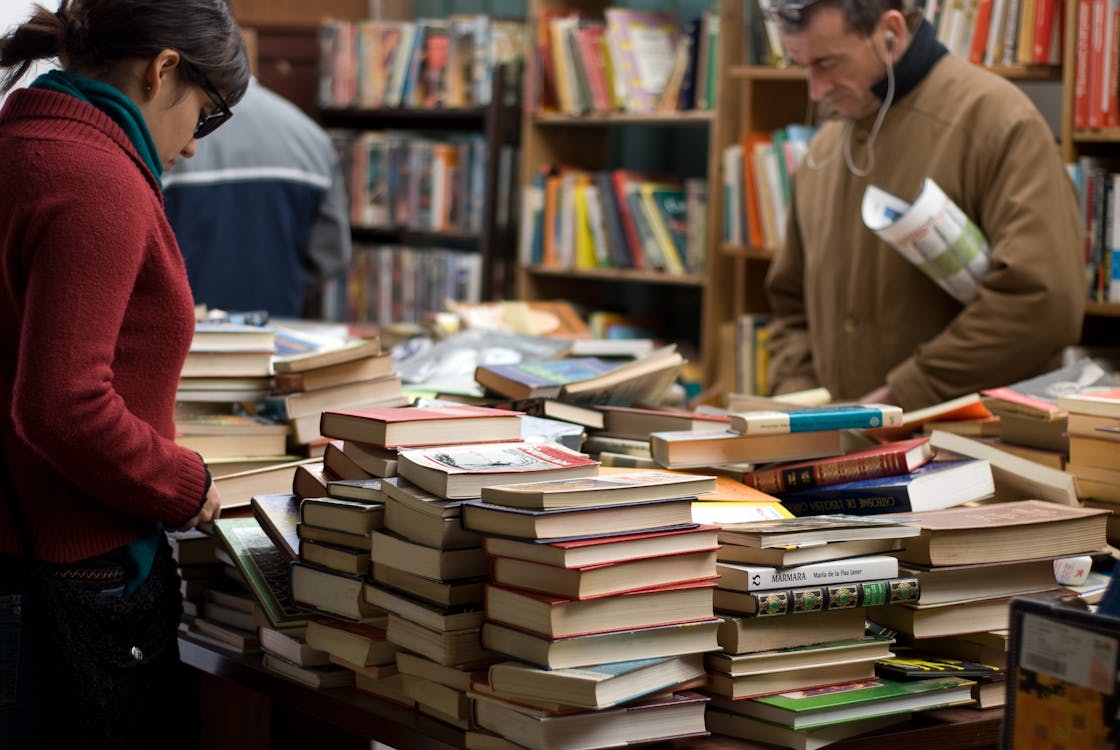 What is English Literature in Canada?
English learning may be challenging if English isn't your first language, so you need to start at the basics. This will help you develop a solid foundation in English grammar, which you'll find helpful in other areas. English grammar refers to rules and guidelines ensuring people use the English language correctly.
If you find learning English challenging, the following learning tips can make the burden easier:
Learn phrases instead of words; you will have memorized the meaning of words and how to use them in sentences.

Don't just read books; listen to native and fluent English speakers – it is the most effective way to learn to speak English.

Please don't focus on learning many words at once; start with a few words a day, and repeat them repeatedly. 

Practice listening to questions and answering them in English; don't just listen to and repeat what English speakers say.
If you're considering hiring an English tutor, you should know it's pretty straightforward. First, however, it would help if you defined your learning goals; knowing what you want to achieve helps you choose right. 
Then, once you've defined them, choose a good tutoring platform offering "English classes near me" and select your preferred tutor from its inventory. Then, reach out to your tutor and create a schedule for your classes; feel free to test tutors until you find "the one."
Meanwhile, if you want to teach English online, there are several online teaching platforms in Canada in need of English teachers. Many teaching companies are looking for people who can teach English online in Canada, so the opportunities are vast. However, you need to possess more than just the basic English-teaching skills since you'll train non-English-speaking foreign nationals. It would help if you had a solid grounding in the TEFL-specific teaching method (Teaching English as a Foreign Language).
Studying English literature in an English speaking country is the best because you will learn in a community of native speakers. Practically all your rapport will be in English classes, interacting with professors and colleagues, and speaking with the locals. Your best bet at learning English fast in Canada is hiring an experienced English tutor. Many tutors on Superprof can speak and teach others to speak English.
Discover what you will learn in an English literature class if you enroll right away on Superprof.
The platform that connects tutors and students