Physics is a fantastic subject to study at university, for a wide variety of reasons. Whether you're thinking about physics courses at university, or would like to combine physics with another degree subject, such as math or engineering, there are plenty of reasons why studying physics to a degree level can benefit you. For instance:
Physics can help stimulate and challenge you academically;
A degree in physics can help you in the workplace once you've graduated; and
You might make a whole new circle of friends through your physics course.
If you need any further encouragement to study physics at university, below are ten great reasons why physics is worthwhile studying at university, regardless of where you plan to study the subject 1. Find out why the world works the way it does
If you're a naturally inquisitive person, then there's a lot you can learn from a physics degree.
Physics can teach us so much about, well, everything. Whether you'd like to know why the world moves, or want to understand the laws of the universe and what makes everything tick – from planets and solar systems to black holes – physics can explain why things occur the way they do and show us the interaction between phenomena we wouldn't have otherwise seen.
It's also an incredibly broad subject, meaning that you might learn about topics as varied as particle physics, electricity and magnetism, classical mechanics, modern physics, relativity, and thermodynamics, to name but a few.
Of course, you can also choose to specialise in just a few or one of these areas as you continue your studies, but if you enjoy studying a range of different topics, then physics is certainly a subject to consider!
Get a physics tutor online here.
The best Physics tutors available
1st lesson is free!
1st lesson is free!
1st lesson is free!
1st lesson is free!
1st lesson is free!
1st lesson is free!
1st lesson is free!
1st lesson is free!
1st lesson is free!
1st lesson is free!
1st lesson is free!
1st lesson is free!
1st lesson is free!
1st lesson is free!
1st lesson is free!
1st lesson is free!
2. You Can Solve Problems
Being able to critically analyse a situation and solve problems, even theoretical problems, are core skills that an undergraduate needs to do well throughout a physics degree. As such, being able to think outside the box and apply a variety of different approaches to try and solve a problem is highly regarded in this field.
Having and developing such problem-solving skills is not only good when it comes to your education in physics, but it can also benefit you when it comes to applying for jobs once you've completed your degree.
Many employers value applicants with strong analytical skills and a physics degree is a great way to develop them.
3. A Wide Range Of Career Opportunities
If you're wondering about what kind of jobs there are with a physics degree, the great answer is that there are so many to choose from!
Although a physics degree is naturally highly embedded in science, physics graduates don't necessarily have to go into jobs that are scientific in nature, and you certainly don't have to become a scientist or physicist if you don't want to.
Of course, if you have your heart set on becoming an astrophysicist or a laboratory technician, then you can naturally pursue those avenues, but it's also important to note that there are other career paths out there for physics graduates.
For example, physics graduates may find themselves working in a variety of different sectors, such as:
Government or the public sector;
Business and finance; or
Technology, to name a few.
So if you'd think that a career as an accountant, engineer, investment analyst, journalist, mathematician, or you think that another position entirely would interest you, then a physics degree is likely to help you reach your goal, even if indirectly.
If you do decide that a career in physics is something you would like to pursue, bear in mind that it might be helpful to try and secure some form of work experience within a related field in order to boost your chances of success.
4. It Keeps You on Your Toes
One of the other appealing aspects of learning about physics is that it is a constantly evolving field.
This means that you should never be bored when studying the subject, as theories that were once held in high esteem are challenged and replaced with newer, more dynamic theories.
If you like the idea of constantly learning, especially with a math and physics tutor, a physics degree could really suit you.
5. It Complements Different Subjects, Such As Math
Physics is intrinsically linked with other subjects, and one of the most obvious connections is with math.
Physics without math simply wouldn't work, as math is needed in order to help solve formula and generally understand and analyse physics experiments and studies.
As a result, any student that is interested in math could very easily decide to take up studies in physics at university, and vice versa. There are even joint degree courses in math and physics available at some universities, recognizing the strong and enduring link that these two subjects have with each another.
Due to the close correlation between math and physics, it's also important that any undergraduate physics student makes sure that their knowledge of both math and physics is up to par.
If you do need any extracurricular help with math and physics, then it may be worth knowing how to find a physics and maths tutor and how much a physics and math tutor costs.
6. It Gives You A Challenge
Physics isn't known for being an easy subject. Regardless of whether you're studying physics at GCSE or A-Level at school, or learning about physics at university and beyond, physics, like the other sciences, has a reputation for requiring particular skills, such as:
Strong mathematical ability;
Ability to learn complex formula; and
Ability to embrace and understand new concepts and ideas.
So, if you want to study a subject at a university that offers a challenge and will keep you engaged, then physics might just be the degree route for you, especially if you enjoy the mathematical side of the subject, such as solving equations or performing algebra or calculus.
7. You Could Work Overseas
If you would like to have a degree that enables you to travel and work overseas for an extended period, then physics is a great degree to consider.
For example, while studying a physics degree you may be able to land yourself an internship or work experience placement abroad. Equally, once you've graduated, you may be able to apply for jobs in other English-speaking countries, such as America.
Even if travelling isn't for you, there are still plenty of career opportunities available to physics graduates who want to be based in the U.K., as highlighted above.
Find some physics tutor here on Superprof.
8. Acquire Skills Valuable To Employers
You learn so much during a physics degree, including a variety of transferable skills, such as:
Problem-solving and analytical skills;
Research skills; and
Communication and presentation skills.
These transferable skills are often particularly attractive to employers in a number of different industries, meaning that you can help your C.V. stand out from the rest of the crowd when you have a physics degree to your name.
What's more, physics is actually in high demand in some fields, such as teaching. Due to the lack of qualified physics teachers, the government is offering financial incentives to graduates such as physics graduates, with the aim to help bring more physics graduates into the classroom as teachers.
Get many a physics tutor Montreal here.
The best Physics tutors available
1st lesson is free!
1st lesson is free!
1st lesson is free!
1st lesson is free!
1st lesson is free!
1st lesson is free!
1st lesson is free!
1st lesson is free!
1st lesson is free!
1st lesson is free!
1st lesson is free!
1st lesson is free!
1st lesson is free!
1st lesson is free!
1st lesson is free!
1st lesson is free!
9. Appreciate Modern Technology
It's not all that shocking to learn that much of what we take for granted in today's digitally-driven age has been developed and is in use thanks to physics. For example, consider just a few of the below items that we use on a daily basis:
Computers and laptops;
Digital cameras;
Mobile phones; and
DVD and MP3 players.
If you're interested in technology and learning about how things work, then learning more about physics can help you to understand why the modern world, and the devices that populate it, function as they do today.
Find physics tutor here on Superprof.
10. Embrace Post Graduate Research Opportunities
If you enjoy studying and think that you'd like to stay at university longer once you've finished your physics undergraduate degree, then you'll be happy to hear that there are plenty of postgraduate opportunities available at universities across the U.K. for physics graduates.
Whether you'd like to pursue a master's degree in a more applied area, such as astrophysics, cosmology, theoretical physics, or quantum mechanics, or you're even considering a PhD, then having an undergraduate degree in physics can certainly help get you there.
Even if you'd like to move away from physics and study a different subject for your master's, such as finance, then you should be able to pursue those avenues as well. If in doubt, consult your university's careers adviser for further input specific to your own situation and your academic aspirations.
Find physics tutor near me here on Superprof.
How to Ace Your Physics Class
Physics is a fundamental course for most students. However, many students fail to understand course basics, leading to poor performances during tests and exams. But as a science student, you need to ace physics to get admitted into an institution. While physics high school can seem daunting, you can get good grades when you are determined.
Determination is essential if you want to understand all your physics topics, especially since you may need to revise some topics numerous times to understand the concept.
 But, once you are determined, you will do everything possible to ace your basic physics. This way, you have a strong foundation to actualize your goals. Here are some tips to help you ace your physics class.
Many students get distracted during their class, missing out on essential knowledge. However, if you want to succeed as a physicist, you need to pay attention during your physics class. Physics courses, like other science courses, are based on laid-down principles and theories. When you miss out on those theories, you might find it challenging to understand the whole topic.
One of the best ways to ace your physics class is by hiring a physics tutor. Whether you are taking physics high school or AP physics, you need a good physics tutor to assist you in achieving your goals. Your tutor will go over physics topics that you don't understand, helping you get a better insight into said topics. Reports also show that students learn better when they have subject tutors.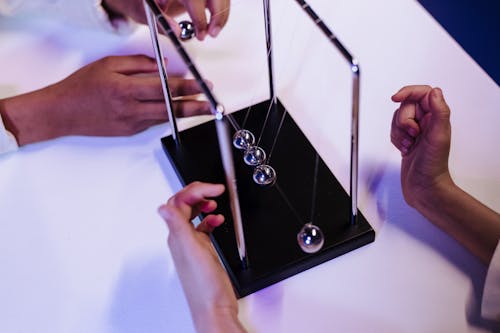 Writing notes is crucial, especially for students taking university physics. As you write your note, you would be able to reread what your lecturer has explained, helping you understand your professor's perspectives. Writing notes also helps boost your recollection, especially when the note is handwritten.
Read
While taking university physics or AP physics, you need to read consistently. Physics is a complex course that deals with principles and laws. When you don't understand these principles, you may find it challenging to pass your physics courses excellently.
What Are Some Physics Topics?
Physics is a wide course encompassing different aspects of matter. While physics high school gives basic information about physics, you can learn this course at an advanced level through university physics. 
Many science and engineering students take physics courses to help them understand related concepts. Similarly, physics courses are essential, especially as technology is advancing at an unpredictable rate. While doing basic physics, you will be exposed to lots of physics topics, and some of them are below:
Thermodynamics
During your physics class, you would learn about thermodynamics. This topic is one of the most popular physics topics for high school and university students. Thermodynamics deals with the relationship between heat and other forms of energy. This topic also examines the relationship between work, temperature, and energy. Similarly, thermodynamics has numerous principles—making it necessary to have in-depth knowledge of the topic.
Magnetism
This is an AP physics topic, which examines the force exerted by magnets. When magnets are in contact with each other, they either attract or repel. This attraction is known as magnetism. Most students taking physics courses will do this topic, helping them to understand the force exerted. 
Should You Hire a Physics Tutor?
If you need more explanations for your physics courses, you might need to hire a physics tutor. While hiring a tutor is expensive, you would benefit immensely from the knowledge required. Today, many students have online and offline physics tutors, enabling them to understand their classes better.
If you want to perform excellently in your physics class, you should consider hiring a physics tutor. Physics is a core science subject that is fundamental for technological growth. If you find it challenging to understand physics in high school, you may have problems doing university physics. Here are some reasons you need a physics tutor.
Motivation
Besides teaching you, your physics tutor will motivate you to become a better student. Tutors are excellent role models for students who want to get better results. Also, you can stay motivated by creating short-term and long-term goals regarding your AP physics. Ensure you stay on track by employing a good instructor.
Tutoring
A physics tutor is a person who understands physics well and can also teach other people. While your physics lecturers would likely introduce you to the subject, you need a university physics tutor to enable you to understand all you need to know in university physics. Also, if you are a high school student, you will benefit immensely from a good tutorial.
Why Should You Study University Physics?
One of the most important questions many people ask is if physics is important to human life. Physics is an essential course, which cuts across many aspects of the modern world. Likes other science courses; physics courses are centered on discovery and learning, bettering life in general.
Physics is the drive behind technological advancement. Without this course, humans would find it challenging to create valuable products. Here are some reasons why you should study physics at the university level. 
Infrastructure
Physics drives infrastructural growth in businesses, education, and other essential sectors. Basic physics helps humans, especially in engineering and science sectors in general, make great discoveries and grow quickly. Without this topic, discoveries will be challenging to make, especially without useful tools.
Life quality
University physics helps students learn the way to improve life quality. Thanks to physics courses, humans can access gadgets, such as phones or laptops, enabling them to enjoy better lives. Without technology, humans may need to do many things manually, which may waste time and energy. Like other science-related courses, Physics aims to improve life quality.
Job opportunities
When you study physics courses, you will enjoy a wide range of job opportunities in science-related fields. This makes it crucial to excel in your exams. When you have good grades, you can leverage them to land good-paying jobs. Take time to study your notes, and attend tutorials when you need assistance with some concepts.
What Skills Do You Need to Pass University Physics?
You need some vital skills to excel in your physics class. Whether taking this course as an elective or a core subject, ensure you possess these skills for a smoother learning experience. Without these skills, you may find it challenging to reach your full potential.
Physics, like many other subjects, is technical, requiring unique skill sets for deeper understanding. If you struggle to understand physics topics, you should equip yourself with the following skills. Here are some requirements to pass physics well.
Problem-solving skill is a skill that requires you to identify problems and also proffer suitable solutions to those issues. Today, many creations require remodeling and reinvention. Basic physics identifies those problems and also finds solutions to them. When taking AP physics, you also need to embrace problem-solving. This skill will help you achieve your goals as a physicist.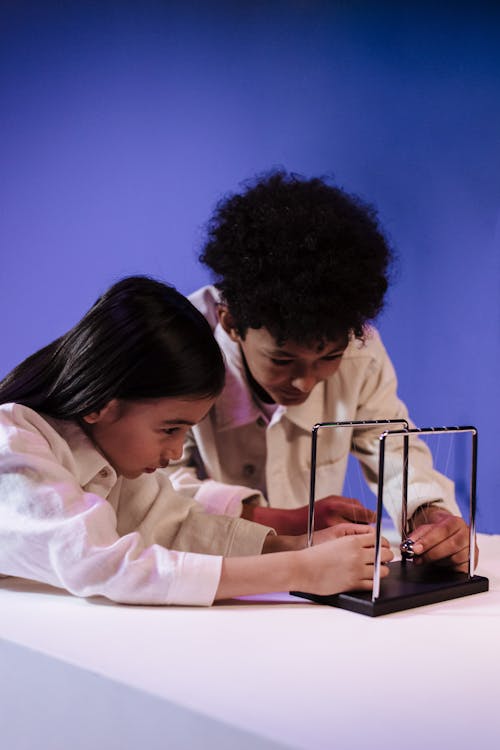 You also need technical knowledge to study this course effectively. Because physics requires the use of tech-based tools, such as computers and calculators, you need to be familiar with them to achieve your goals. When you have this knowledge, high school physics becomes easier to learn. Similarly, you can improve your technical knowledge by familiarizing yourself with relevant books.
Studying skills
The ability to study consistently and efficiently is a crucial skill every student needs to study physics courses. While this course has many calculations, you may also need to read regularly to ensure greater understanding. Study your notes as often as possible to help topics stick better.
Where Can I Find a Competent Physics Tutor?
An essential question, which many students ask, is if there are qualified physics tutors available. While the internet is filled with numerous platforms, assuring greater success in physics. Still, many students record low marks because of numerous factors.
You don't have to battle with bad grades, thanks to Superprof. Superprof is the world's best platform for learning about physics and other courses. If you want to actualize your academic goals, you should register with Superprof. There are numerous advantages of studying physics with Superprof.
For one, students can access some of the best physics tutors in the field. If you need a qualified instructor who can deliver good services, you should learn with this platform. You can easily pick your next tutor out of millions of qualified tutors.
In terms of affordability, Superprof is affordable. So, even if you are on a budget, you can find a tutor willing to teach within your range. Also, many teachers teach the first class for free, helping you understand their teaching style.
If you want to pass your university physics exam excellently, you have to do everything possible to ensure success. Getting good grades means you will have a higher chance of landing your dream job. This will help you actualize your goals and also further your career. You may also enjoy a wide range of job options when you excel in your course.
You might also have a long talk with your physics and math tutor on the subject... s/he would know more than anyone about such opportunities!
The platform that connects tutors and students