Learning a new language can appear to be a daunting task as it is similar to you coming out of your comfort zone. It may appear easy to some, but you need to put in the extra work. The major challenge that comes with learning a new language is deciding on the best way to learn. See how to get started with beginner Spanish lessons.
Some will prefer to apply to a Canadian university and take up Spanish as a second language. For others, learning online by investing their time in video and audio materials works for them. Then, there are a select few who consider learning a new language by watching movies. If you're a movie lover, you will find this strategy quite helpful, and you won't have to pay extra costs for it.
Across the globe, the Spanish film industry is known and celebrated for the many amazing movies it continues to create. There are Spanish movies that have been filmed many years ago but are still relevant in today's world. No doubt, watching Spanish movies is a good way to learn the language, but what movies are the most recommended?
Whether you prefer movies or books, see how you can learn Spanish for free.
The mere fact that Spanish is spoken in a movie doesn't automatically guarantee that you will learn the language watching it. For quick learning and better understanding, you will need to be selective about the type of Spanish films you watch. Superprof understands this, and that is why we have decided to put together the best eight Spanish movies that can help improve your speaking skills and make you fluent at it.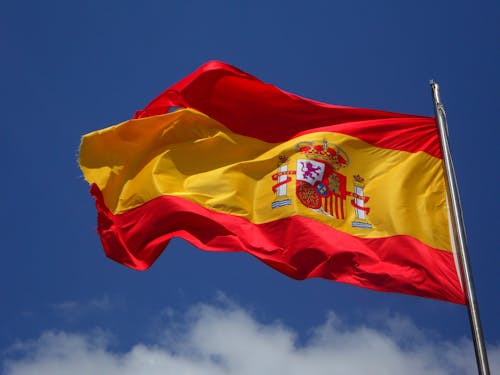 The best Spanish tutors available
1st lesson is free!
1st lesson is free!
1st lesson is free!
1st lesson is free!
1st lesson is free!
1st lesson is free!
1st lesson is free!
1st lesson is free!
1st lesson is free!
1st lesson is free!
1st lesson is free!
1st lesson is free!
1st lesson is free!
1st lesson is free!
1st lesson is free!
1st lesson is free!
Arrugas (2011)
Written by Ignacio Ferreras, Arrugas is an animated movie that offers a lot of fun. From the character set up to the details of the thematic arrangement, this is one film that everyone should watch. It talks about the story of two men who lived in a nursing home, with one having to look after the other because he suffered from a serious illness.
As a beginner who doesn't have an idea of Spanish, this is a highly recommended movie. You can watch in any of the subtitles available to have an understanding of the words used.
Amores Perros (2000)
Translated to mean "dogs love," this is a story of three different people faced with different life challenges. Though this is a thought-provoking movie, it is also good if you want to improve your vocabulary in pets. If you want to learn Mexican Spanish, you're sure going to spend over two and a half hours watching this movie.
Mar Adentro (2005)
Mar Adentro means sea insider, and it is based on a true-life story. The storyline in this film centers around Ramon Sampredo, who campaigned against the state's prohibition of suicide. He believes he has a right to end his life, and no one should take such a right from him. Here, you will learn about activism and love, and the vocabulary used to communicate when expressing yourself in both areas.
El laberinto del fauno (2006)
One of the most popular Spanish films of 2006, El laberinto del fauno, is an award-winning movie. In Canada, you must have heard about this movie only that you may know it as Pan's Labyrinth, its English name. If you're looking to learn Spanish vocabulary in a setting like war or rebellion, then this is the best for you.
Following through the narration, it is one film you can connect to on all levels. Beginners would find Pan's Labyrinth helpful for their fluency, but it is best for intermediate learners.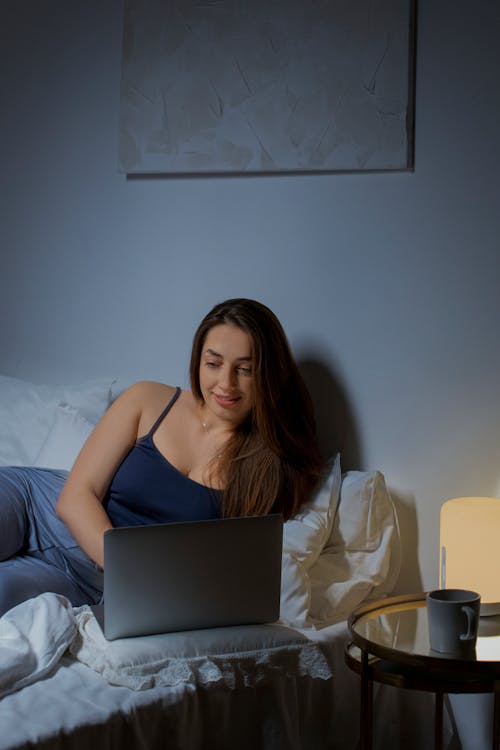 The best Spanish tutors available
1st lesson is free!
1st lesson is free!
1st lesson is free!
1st lesson is free!
1st lesson is free!
1st lesson is free!
1st lesson is free!
1st lesson is free!
1st lesson is free!
1st lesson is free!
1st lesson is free!
1st lesson is free!
1st lesson is free!
1st lesson is free!
1st lesson is free!
1st lesson is free!
La Comunidad (2000)
Are you a lover of comedy and want to watch some to polish your Spanish? Then, you may want to give Alex de la Iglesia's La Comunidad all your attention. La Comunidad tried to bring out the humor in every area of life, including the seemingly dark days. Here, you will see how there is humor in death, money, and anger. However, other than the fun you stand to get from watching this movie, it can also be a great way to improve your fluency in the language.
La Comunidad will teach you vocabulary peculiar to communities and localities, which will come in handy if you want to relate with the average person. Think of a fun and educative Spaniard movie, think La Comunidad!
Tambien la Iluvia (2010)
Tambien la Iluvia premiered in 2010, and it wasn't just the talk of Spain at that time, but the entire movie world. There are several reasons why this film stands out from many others, but the most important feature is the quality of character it possesses. The title of this film is interpreted in English to mean - "Even the rain," and it is the backdrop of the popular Cochabamba Water War that took place in Bolivia.
Carefully following through with the plot of this movie, you will understand how the water war of 2000 happened and the many protests that took place. However, beyond that, you will also learn basic Spanish words, which will serve as foundational knowledge in your long-term goal to get perfect at the language.
Tambien la Iluvia is a great film for those who want to learn Spanish because you will find different Spanish accents used in this movie. If you always love to talk about movies, you can learn a lot of words in that register from this film.
El secreto de sus ojos (2009)
Suspense, drama, and a bit of comic relief are all you will get from Jose Campanella's El secreto de sus ojos. Interpreted in English, this means "the secret on their eyes." Perhaps you are asking what this means already. The best way to find out is to watch the movie yourself.
If you are past the beginner stage of learning Spanish, this is a recommended movie. It's perfect in that it helps you develop your vocabulary in complex concepts, especially those relating to vital societal issues.
Tesis (1996)
Not everyone appears to be a fan of horror, but those who love it, can't seem to get enough of it. That's most likely going to be your experience if you watch Tesis. Though it was released many years ago, it is still the go-to movie for beginners who want to get the hang of the Spanish language.
As the name implies, this is a complex story of a university undergraduate who wrote her final thesis on societal violence. With a lot of enthusiasm going into the research needed for her final draft, she discovered a mystery in her school library that she ended up getting entangled in.
Sounds fun, and yes, it is. However, beyond the fun, this film can help to improve your already existing knowledge of Spanish.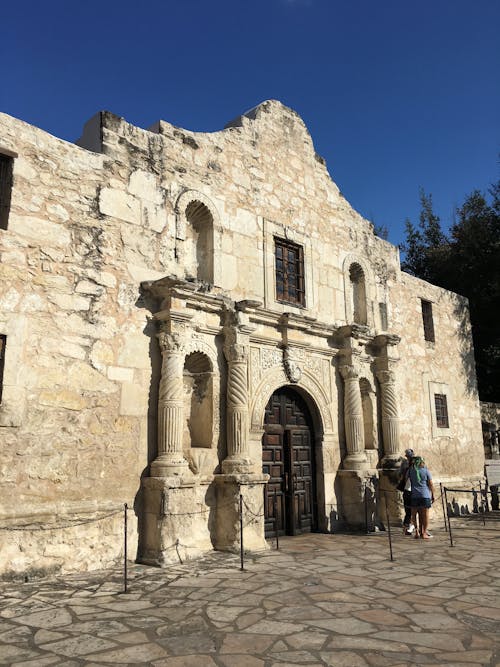 How Movies Help to Improve Your Spanish Speaking Skills
It is not enough to know that watching any or all of the eight movies discussed above will help improve your speaking skills; you have to know how that will happen. Five ways movies improve your Spanish speaking skills include:
Brush up your listening skills
One of the major highlights of watching Spanish movies is learning directly from native Spanish speakers. Many of the characters in these movies were born and brought up in Spain, so they speak their first language. Watching these actors play different roles in movies, you can learn how words and phrases are used in their original forms.
You will understand how certain Spanish words are pronounced
Pronunciation is very important when learning Spanish. A word wrongly pronounced can mean an entirely different thing.  It is also possible that a word spelled in a particular way can have multiple meanings when pronounced. Watching movies is highly recommended for the best understanding of how certain words are pronounced to keep their intent.
See why many learn Spanish independently. 
Learn more about Spanish communities and neighborhoods
Like with Canada, certain vocabularies are peculiar to specific places. Sometimes, until you spend time in these communities and neighborhoods, you may not get the chance to learn these vocabularies. However, by watching movies, you can learn these words and phrases from the comfort of your home.
Learn the different cultural orientations of the Spanish people.
Language is a broad term that expresses the overall way of life of a group of people, in this instance, the Spaniards. To effectively learn a language, you must know what to say when in different settings like in a restaurant, school, place of worship, and workplace. Movies are always versatile in their themes.
They open you up to the different cultural orientations of a region which, in turn, enhances your understanding of the language.
Discover the best ways to address people
When learning French, you will discover that how a male is addressed is sometimes slightly different from how a female is addressed. The same principle applies to Spanish. The knowledge you get from watching different Spanish movies will help you communicate with different people regardless of their age, gender, or class in society.
That's how you can learn Spanish by watching movies if you don't want to learn through any other means. If you need more recommendations on films you can watch, you can reach out to a Superprof tutor in Canada to guide you in the right direction.
If you do not have time to watch Spanish movies, you can download language apps on your phone and learn on the go.
The platform that connects tutors and students