Math is one of the most challenging subjects for most students – grade school, high school, and college students. This is not limited to Canadian students alone; it is the same worldwide. A lot of students get apprehensive when exams are approaching naturally. The apprehension is worse if the said exam is math.
However, math is not as difficult as everyone thinks – at least it should not be. You can pass a math exam as easily as you pass your favorite subject. What's more, math could even become your favorite subject.
Passing EQAO grade 3 math is not hard if you are willing to put in the effort. That includes solving several EQAO examples in your study time. One important thing to note is that cramming does not work with every subject, especially a technical one like EQAO math. Whatever you don't understand, you should hire a math tutor to render assistance. A private tutor, through personalized sessions, can simplify complex math equations for you.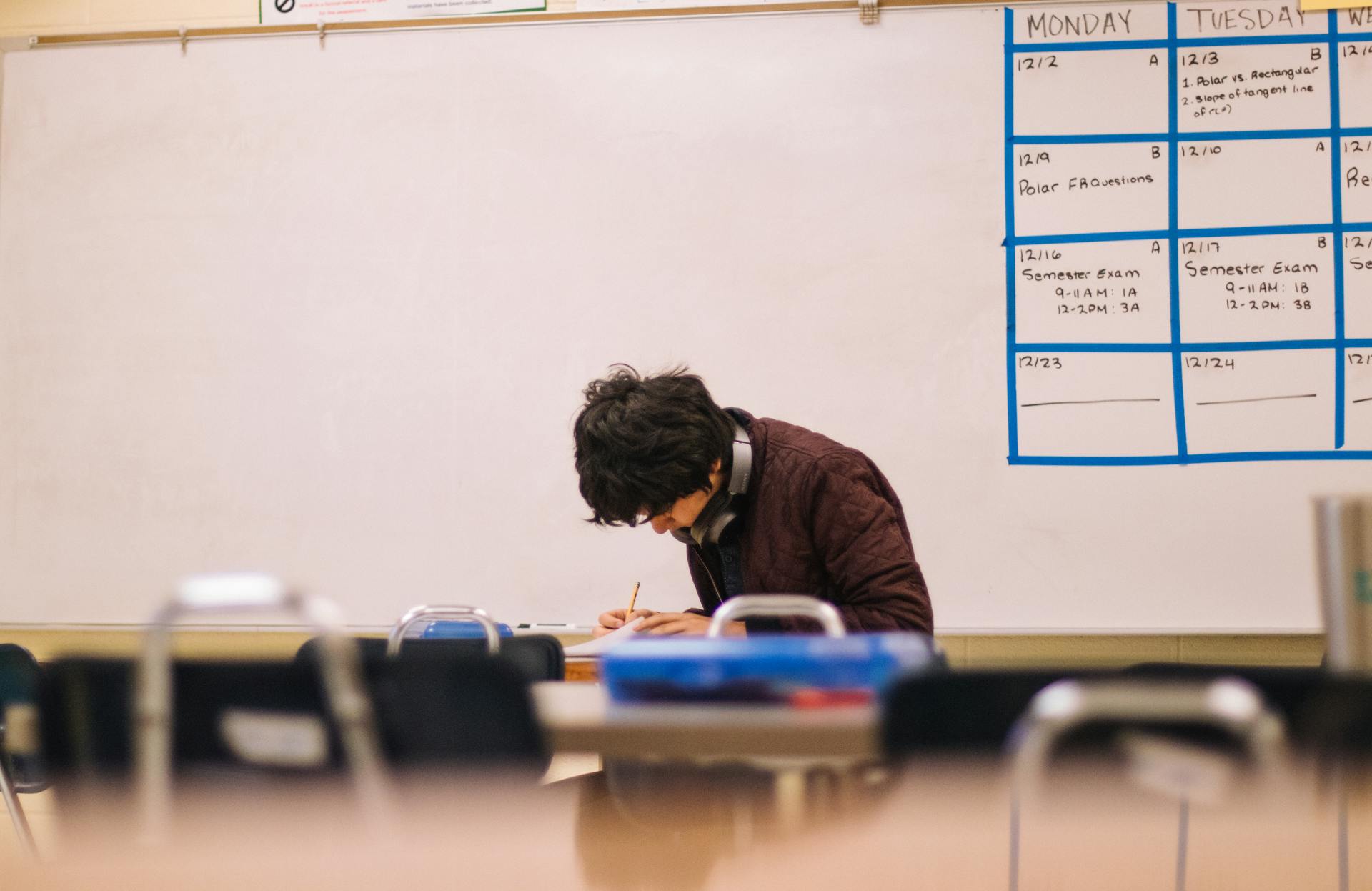 The best Math tutors available
1st lesson is free!
1st lesson is free!
1st lesson is free!
1st lesson is free!
1st lesson is free!
1st lesson is free!
1st lesson is free!
1st lesson is free!
1st lesson is free!
1st lesson is free!
1st lesson is free!
1st lesson is free!
1st lesson is free!
1st lesson is free!
1st lesson is free!
1st lesson is free!
What Should Students Expect From EQAO Questions?
As you prepare for the EQAO grade 3 exam, you must ensure all loose ends are tied. That means that aside from reading, you should have an idea of how the EQAO questions will be. This helps you focus your reading on important aspects. Apart from this helping you get adequately prepared, it also helps save precious time. You have a better chance of passing it if you know what to expect in the EQAO grade 3 math exam.
EQAO questions are divided into five strands, namely:
Number Series and Numeration

Measurement

Geometry and Spatial Sense

Patterning and Algebra, and

Data Management and Probability
Each strand of the questions is further divided into 2 to 3 parts as follows:
Number Series and Numeration
Part 1: In this aspect, you are expected to read, represent, compare, and order whole numbers to 1000. As you do this, you will represent fractions and money amounts with concrete materials.
Part 2: You are expected to know how to count numbers forward and backward. You should be able to do this with various numbers and from different starting points.
Part 3: This part includes questions on the addition and subtraction of single-digit and multi-digit whole numbers. You are to have an understanding of multiplication and division, which you will also demonstrate here. Multiplication and division will be done using a variety of strategies to solve the questions.
Measurement
Part 1: EQAO questions in this part have to do with you estimating, measuring, and recording length, perimeter, mass, time, area, capacity, and temperature. All of this will be done using standard units.
Part 2: This requires you to compare, describe, and order objects with the attributes measured in standard units.
Geometry and Spatial Sense
Part 1: This part involves comparing two-dimensional shapes and three-dimensional figures. You must know how to use these shapes by their geometric properties.
Part 2: Here, you will be asked to describe relationships between two-dimensional shapes and three-dimensional figures.
Part 3: This part of the exam requires you to identify and describe the locations and movements of objects and shapes.
Patterning and Algebra
Part 1: In this aspect, you will have questions telling you to describe, extend, and create various numeric and geometric patterns.
Part 2: Here, you will demonstrate your understanding of equality between pairs of expressions. You do this with the use of addition and subtraction of one-digit and two-digit numbers.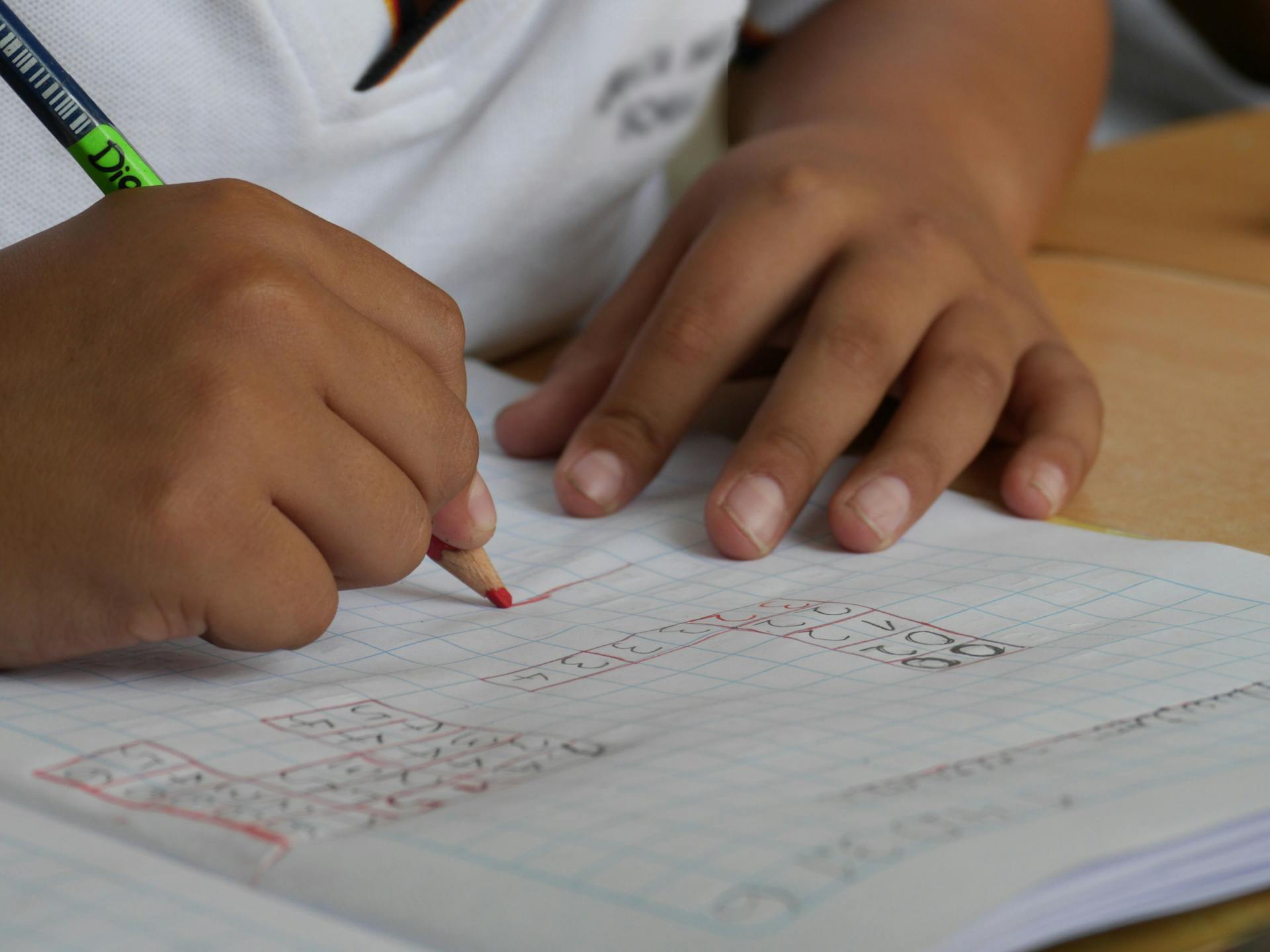 Data Management and Probability
Part 1: You will be required to collect and organize primary data displaying the data using graphs and charts. That may include vertical and horizontal bar graphs, which you must label appropriately along horizontal axes as needed.
Part 2: You will read, describe, and interpret the primary data in Part 1 above. You will then present them in charts and graphs, which include horizontal and vertical bar graphs.
Part 3: You will be asked to predict and investigate the frequency of a specific outcome in a simple probability experiment.
What is the Grade 10 Math Curriculum in Ontario Like?
Grade 10 math curriculum Ontario is divided into strands and sub-groups. The purpose of the grade 10 math curriculum Ontario is to guide teachers on how to teach their students. Also, it aids students in studying for exams like EQAO. Grade 10 math curriculum Ontario comprises the following:
Strand 1: Principles of Mathematics
The Quadratic Relations of y=ax2 + bx + c
Investigation of Quadratic Relations' Basic Properties

Relating the Graph and Transformations of y = x2 

Solving Problems Involving Quadratic Equations

Solving Problems Related to Quadratic Relations
Analytic Geometry
Application of Linear Systems in Solving Problems

Solving Problems That Involve the Properties of Line Segments

Applying Analytic Geometry in Verification of Geometric Properties.
Trigonometry
Reviewing the Concepts of Similar Triangles and Solving Problems

Solving Questions That Involve Trigonometry of Right Angle Triangles

Working Problems Related to Trigonometry of Acute Triangles
Strand 2: Foundations of Mathematics
Measurement and Trigonometry
Solving Problems of Similar Triangles in Trigonometry

Treating Questions that Involve the Trigonometry of Right Angle Triangles

Treating Questions that Involve Surface Area and Volume with the Use of Imperial and Metric Systems of Measurement
Modeling Linear Relations
Manipulating Algebraic Equations and Solving Them

Writing Equations of Lines and Graphing Them

Solving Systems of Linear Equations and Interpreting Them.
The Quadratic Relations of y = ax2 + bx + c
Manipulation of Quadratic Expressions

Identifying the Properties of Quadratic Relations

Solving Problems through Interpretation of Graphs of Quadratic Relations
What Are 5 Major Tips For Passing EQAO Grade 3 Exams?
Passing EQAO grade 3 exams can be as easy as drinking water. However, students taking the exams have to be guided by some basic tips. Here are five major tips to make passing the grade 3 EQAO exam easy.
Solve EQAO examples
One of the best ways to ace the EQAO grade 3 exam is by solving EQAO examples. The questions prepare you for the real exam so that when it comes, you are familiar with the questions. Then, you can answer the EQAO questions excellently.
Don't Cram
Math is not one of those subjects that you cram. As you solve the EQAO examples, ensure you understand how you arrive at each answer. Don't cram the steps leading to the final answer; be sure to understand the concept in each step. Remember, cramming does not work in technical subjects like mathematics; it never does.
Follow the Instructions
Many students fail not because they didn't answer the questions correctly but because they did not follow instructions. Instructions are as important as your answers to the questions. Therefore, ensure you follow them judiciously.
Review Homework and Classwork
Asides from EQAO examples, practicing questions from your schoolwork also promotes success in the EQAO grade 3 math exam. The EQAO exam is a test of what you have been taught in class. Therefore, going through your classwork and homework helps prepare you for the exam.
Get Help
Hiring a tutor who will focus solely on EQAO preparation is one great way to prepare yourself to pass the EQAO exam. You can get tutoring help online on great e-learning platforms like Superprof. A tutor will assist you in areas you find difficult, ensuring you understand them perfectly.
How Can Students Answer EQAO Questions Effectively?
If you face difficulties solving EQAO questions, we are here to help you. The following tips will make answering EQAO questions easy and fun.
Practice EQAO examples

as much as you can. When the real EQAO exam comes, it becomes a piece of cake.

Solve EQAO examples starting from the simple ones before advancing to the complex ones. Focus more on the steps than on the answers; once you get the steps, you can solve any question.

If you get stuck at any point, seek help – don't let your doubts pile up. The sooner you get them resolved, the better you get at

solving EQAO questions.

Pay attention to the formulae; let them register in your memory such that you can remember them even in your sleep.

Get yourself a tutor to help tackle difficult and seemingly

impossible EQAO problems.

The beautiful thing about this is you have your private teacher whose sole purpose is ensuring you understand EQAO.
Math is a difficult subject for most students in Canada and the world at large. However, passing math exams like EQAO grade 3 math can be easy if necessary measures are implemented. That includes you taking the time to study well for your grade 3 EQAO exam. It is also important to get a tutor; it improves your chances of passing the EQAO math exam.
Superprof is an e-learning platform that offers quality education for students in Ontario, Canada, and worldwide. That includes students planning to take the EQAO grade 3 math exam. The platform has experienced tutors that are skilled in tutoring students in subjects like EQAO math.
With Superprof, your tutor is devoted to your knowledge; that means he is not done until you understand what is being taught. We recommend hiring a math tutor if you want to ace your grade 3 EQAO math exam excellently.
The platform that connects tutors and students