Math can be one of the more significant challenges in elementary and high school. It's a subject that can send your confidence soaring or crashing depending on how well you are doing on tests and assignments.
So much of how we perform in math is dependent on two vital aspects:
In the early years, students must understand basic math concepts like addition, subtraction, multiplication, division and all elementary math components before moving on to more complex problem-solving.
To be successful, teachers need to break concepts down into their core components and meet the student where they are in their understanding. Then gradually build their math knowledge to the point where they see the integration of past math elements and can move onto more complex ideas.
Having trouble with math courses is not a new problem. Thankfully there are many avenues of assistance that both parents and adults can take to get math help.
Learning mathematics, like most other subjects, is rewarding, quite challenging, and enjoyable too. Students majoring in math have an array of opportunities in areas where their skills may be required.
Most people with a love of math tend to combine their mathematics background with a major in engineering to boost their career or employment prospects.
Learning mathematics is as essential for students as it is for traders. It is as vital as knowing your native language because it is used in every facet of our modern life. In communication, business, engineering, media, medicine, economics, etc.
The process of learning math is largely similar across all countries worldwide, but it differs in terms of learning methods, curriculum, and teaching patterns. 
Learning math cuts across all these points and further delivers knowledge in the best possible environments. However, as with most developments, there are limitations. That is why math tutoring has become more encouraged in the country. Going further, there are things you should know about learning math in Canada.
In the upcoming articles, we have reviewed all the local math tutoring services and free or subsidized provincial math resources in four major Canadian cities: Toronto, Montréal, Ottawa and Edmonton. We'll find out more about the local math tutoring centers, private tutoring and talented online tutors. Plus, government programs that help adults obtain their high school diploma or access to vocational programs with supplementary courses/exams.
The best Math tutors available
1st lesson is free!
1st lesson is free!
1st lesson is free!
1st lesson is free!
1st lesson is free!
1st lesson is free!
1st lesson is free!
1st lesson is free!
1st lesson is free!
1st lesson is free!
1st lesson is free!
1st lesson is free!
1st lesson is free!
1st lesson is free!
1st lesson is free!
1st lesson is free!
What Are 5 Reasons Why Math Tutoring is Essential in Canada?
Math is one of the easily and frequently failed courses for students encompassing all ages and levels of education. In detail, it comprises a continually expanding sphere of formulas, expressions, and functions for students to familiarize themselves with.
In Canada, most classrooms struggle to provide and maintain individual attention to students experiencing difficulties in one stage of mathematics or the other. This essentially increases the importance of a math tutor towards students' success.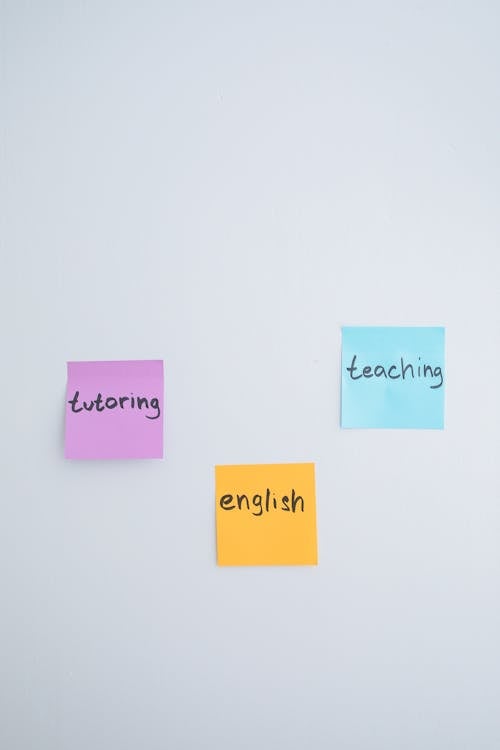 Students should not struggle to keep up with their math curriculum or continually rely on math equation solvers. Intentional and focused attention on a student gives them the capacity to succeed and solve their problems more effectively.
When math makes sense to students, they tend to find their footing quickly and tackle problems better. Math tutoring by a private math tutor usually brings out their potential more than traditional classroom learning would.
Keeping that in mind, here are fine points as to why math tutoring is essential in Canada.
It improves individual learning
Students' learning methods differ. Some learn best by practicing, while others learn best by watching. Traditional classrooms offer methods of learning that cannot cater to every student's preferred way of learning; this tends to make some students thrive while others struggle due to some unaddressed challenges.
Many classrooms cannot personalize learning for each student. Some students need that extra attention to ensure they attain a proper understanding of the curriculum.
By getting attention from a math tutor, students find it easy to practice and ask all the questions they need to ask. Although they might feel embarrassed to ask in traditional classroom settings, that doesn't arise with private tutoring.
This embarrassment usually stems when they seem to be the only one not following or lagging in class. By subscribing to math tutoring, students with setbacks can gain much headway in their mathematics learning by understanding the subject better.
Improves academic performance
By struggling in a particular subject, academic levels can deteriorate quickly. Frustration in that one subject of difficulty can spread across all others. This can make it difficult to recover from setbacks in other subjects and improve overall grades. Math tutoring solves this problem by dealing with any difficulties students may have, thereby improving their overall performance.
They accomplish this by making sure students understand the curriculum and math expressions early in their mathematical stage, resulting in better test scores and grades.
Creates confidence in education
Struggling in all subjects, not only mathematics, can significantly reduce a student's confidence level. Lagging in a class can lead to a series of downward spirals that affect students' grades and bring about an overall sink of confidence levels.
Like some other countries, Most Canadians has embraced the importance of a math tutor. Getting one to help students struggling can boost their confidence and give them the ability to transfer such confidence to learning other courses.
Studying and practicing is an essential part of school life, especially in subjects like math. Tutors can help students with expressions, formulas, concepts, curriculum and can also pass on good study habits the students can take home with them. With this, they can quickly improve and continue to learn on their own.
Aids preparation for college education
Even when a student is not necessarily struggling with mathematics, a math tutor is still essential. They could offer advanced study materials on practicing techniques that can improve students' understanding of mathematical expressions and even introduce quick formulas on curriculums that can help them prepare for future mathematics classes.
Canada has an abundance of talented scholars and teachers
waiting to help you reach academic excellence!
The Best Math Tutors in Toronto
As Canada's largest city with the most students and its economic engine, Toronto has tonnes to offer when it comes to tutoring options and educational resources. Kumon and Mathify are two different Toronto tutoring services that bring student success, whether it be in numeracy, pre-algebra, calculus, test prep or study habits.
Kumon
Kumon is a math program that originated in Japan with math teacher Toru Kumon, who wanted to see his son excel in mathematics. Since it originated in 1958, it has spread around the world. The Kumon philosophy is one must master elementary math and perform 30 minutes of math practice daily. Kumon gives students fantastic study skills and prepares them for graduate-level studies when they are older.
Kumon is the number one educational franchise in North America and has been for eighteen years. Their formula for learning is an undeniable success. It has made them one of the best tutors in Canada and the U.S. There are hundreds of Kumon locations to choose from in Canada. Generally, there is one in every city over 100,000 people.
Much of the program is individualized study, with the student going to the Kumon center only twice a week to meet with their tutor. There they review the learning that week and are tested at the end of each section. Much of the program's success stems from the confidence children feel when they understand the concepts and start to perform better on math tests.
When math scores go up, it's excellent for both the children and parents, and it makes the investment well worthwhile.
Mathify
Mathify is a free online tutoring program that is available to any student in the Ontario education system from Grades 7-10. It matches each student to one certified Ontario Teacher who is available for math assistance Sunday to Thursday online from 3:30 pm to 9:30 pm.
Mathify is an excellent resource for any child struggling with middle school math. Click on TVOmathify.com for free tutoring!
Want to feel good about Maths class in Calgary? Check Superprof now!
The Best Math Tutors in Ottawa
The capital of Canada is a vibrant hub of higher education and tutoring offerings. One of the most recent finds is Superprof, which has just come to Canada and provides online and private home tutoring. The other option to consider is the JUMPmath.org program for the elementary school Grades 1-8.
Superprof Math Tutors
Superprof is a website that originated in France, and its purpose is to connect people to education. Students from around the world meet their tutors here and can learn everything from math to yoga, painting to zoology.
In Ottawa, there are 258 math tutors available today to help you master trigonometry, statistics, prep for the GMAT or improve your test-taking.
Each tutor posts their profile online with their rate, teaching experience and client feedback comments, so you know a bit more about who you are meeting. Be it either in your home, in a public place or online. The rates for private one-on-one tutoring through Superprof are very reasonable relative to math tutoring centres and tend to average at $20/hour with the first lesson often offered free.
If you are interested in becoming a private tutor, Superprof's web platform is free and the perfect start to a career as a professional tutor.
Peer tutoring is one of Superprof.ca's most significant advantages.
Their tutors have taken the course and can teach you
what you need to know to get an A like them!
JUMPmath.org
John Mighton, a Canadian Mathematician, Author and Playwright, created JUMPmath. He wanted to find a way to make math more accessible to students and allow them to exceed their expectations and be successful in math. It is a program for Grades 1-8, and it is meant to solidify those math ideas so students can build on those skills and attempt harder concepts in high school.
The program is a charitable offering to be used by teachers in the classroom, homeschool parents and provincially funded tutoring centres and daycares. However, you can pick up their workbooks on Amazon if you would like to supplement your child's math program with their practice sheets.
The best Math tutors available
1st lesson is free!
1st lesson is free!
1st lesson is free!
1st lesson is free!
1st lesson is free!
1st lesson is free!
1st lesson is free!
1st lesson is free!
1st lesson is free!
1st lesson is free!
1st lesson is free!
1st lesson is free!
1st lesson is free!
1st lesson is free!
1st lesson is free!
1st lesson is free!
The Best Math Tutors in Edmonton
Edmonton has a quality selection of professional tutoring groups and government resources to help you excel in math at school or get your high school diploma or GED (General Education Diploma). Two of the many include P.A.L.S. (Project Adult Literacy Society) and Mobile Tutors, a learning centre that focuses on all levels of math competency.
P.A.L.S.
Born from the literacy crisis of twenty years ago, P.A.L.S. is a charity that helps adults obtain their high school diploma, GED, or pass vocational or apprenticeship entrance exams.
P.A.L.S. is for people who have slipped through the educational cracks in the system or new Canadians looking to upgrade their skills and obtain quality employment.
Mobile Tutors
Mobile Tutors is a well-established learning centre that tutors math from grade school to university and college level as well as IB program and AP level courses. They match you with a tutor that fits your:
program of study
personality
geography
availability
learning style
They also provide career counselling in the form of resume and cover letter writing and interview preparation for those wishing a leg-up in the job market.
The Best Math Tutors in Montréal
Montréal has several entrepreneurial tutor agencies like GRADESAVERS and Succès Scolaire, who have made the math learning landscape infinity easier for both anglophone and francophone students.
GRADESAVERS
GRADESAVERS was started by university students ten years ago who saw the need for quality tutoring in post-secondary classes. They offer four different types of courses: private one-on-one instruction, mini-groups (2-8 people), weekly tutorials and crash courses for specific courses held at five different schools in the Montréal area. It's been incredibly popular, as the testimonials from students on Youtube proclaim.
Succès Scolaire
Succès Scolaire is Montréal's most referred math tutoring centre and provides an array of tutoring programs to fit your needs. They match students with tutors who are experts in the area of math that is most difficult for them. They can work on algebra, trigonometry or real analysis. No subject is too complicated.
There is also homework help, test preparation, exam review and summer programs.
Canada is said to be one of the friendliest places on earth. It is also one of the best in math, particularly in Quebec. Many of those math scholars share their knowledge as tutors. That is why there is such an abundance of great math tutors here.
No matter what your math need is, there is math course tuition in every major Canadian city. You can choose to do it in the privacy of your own home, at a tutoring centre or online.
No one needs to worry about failing when the academic support systems in our country are so rich. Even the provincial governments will provide you with free educational support to obtain a high school diploma as an adult if you put in the work.
Should You Go For An Online Math Tutor?
If you were to take a poll of most students in Canada about their list of the most failed subjects, a very significant portion would probably mention math. This is because of the tons of expressions, equations, and formulas they need to memorize.
Going for an online math tutor is an excellent way to stifle difficulties and improve learning habits. Online math tutors can give students the skills and tools to succeed in mathematics throughout their school life by offering assistance and personalized learning plans. They assist with math homework online and can help put students through complex problems.
There are various math help services online that can guide students having difficulty in math. A good example is Superprof! We offer a platform that provides various math tutors for different stages of learning math. Each tutor has a profile that points out their strengths, qualifications, and experiences to help you better decide on the best choice for you.
Online math tutors for various math help services should be encouraged as it extensively covers up the shortcomings of regular class learning. They give homework online that targets students' weaknesses to help them get stronger without over reliance on math equation solvers and calculators.
What Are The Best Math Games for Kids?
Practicing math several years ago involved solving problems on worksheets. Today, there are countless games for children that have been specifically created to teach math concepts in a fun and lively manner.
Most of the best math games for kids combine various mathematical ideas that improve their analytical and problem-solving skills. These are some of the best math games for kids.
Sum Swap is a board game for kids of five and above to practice adding and subtracting numbers. The game aims to get to the other side of the swamp first. Kids roll dice and move spaces to travel from one side of the swamp to the other.
Sea 10 math game focuses on addition only. Round pieces are spread out on the table with the numbered side face down. Kids then take turns flipping over the pieces to get similar number combinations that add up to 10. When they do, the requirement is to shout, "I see 10."
Prime Climb is a mathematical board game meant for kids of 10 years and above. The game aims to get both of your game pieces to land on the center 101 circles. The color-coded spaces on the board help kids use color combinations to learn math.
This math game for kids teaches them the value of coins and dollar bills. In this board game, you try to gain as much money as possible before the game ends. It uses a die and spinner to move players across the board towards a finish line.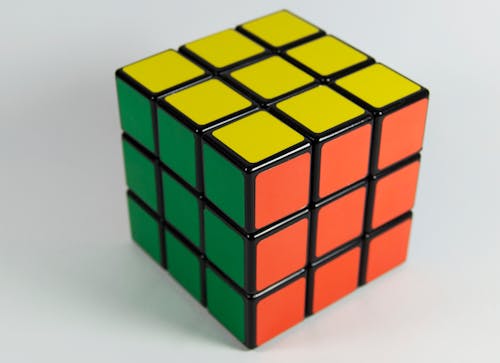 What Should You Look Out for in a Private Math Tutor in Canada?
Getting math help services from math tutors in Canada is a welcomed prospect for your kids. Nevertheless, not all tutors accurately fit your child's learning needs or offer the type of services you may require. Hence, you need to have attributes to look out for in a private tutor that would help you pick the right one - some of the things to look out for include.
Math knowledge and experience 

Ability to personalize teaching techniques 

Good scheduling and location around your province

Passion for math

Reliability

Adaptive resourcefulness
When is the Best Math Help Services Needed?
Math help is needed the most when students find it difficult to understand basic mathematical expressions and concepts. At such times, more attention needs to be provided to students experiencing this challenge to help them catch up with their peers.
However, contrary to popular assumptions, math help is not only needed for students with poor performance. Thriving students may need math help services to ensure they keep up their excellent academic levels and reach even greater heights.
Math services can also come in handy when your child has lost enthusiasm for learning mathematics or doing homework. Personalized math tutoring can offer other means of learning, like giving homework online after school.
So, let go of your math inhibitions and grab the service that best suits you to conquer math once and for all.
Check out the best math tutors in Toronto, Ottawa, Montréal, Vancouver, and Edmonton here.
The platform that connects tutors and students